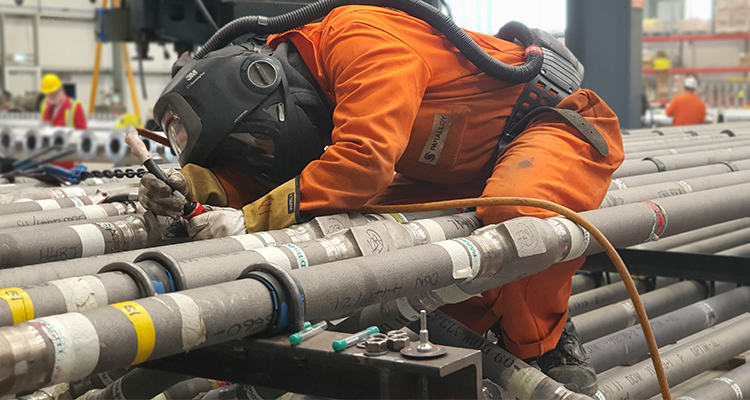 Paralloy's strategic expansion drives growth, innovation, and customer-centric solutions 
A specialist materials and engineering company, Paralloy Ltd is renowned for its expertise in stainless steel and nickel alloys solutions. With origins deeply rooted in the UK's steel industry, the company manufactures centrifugally cast tube and static products, delivering exceptional value to customers year after year. Paralloy takes pride in capably serving numerous challenging industries worldwide. Indeed, its game-changing products play a vital role in driving the modern world by powering industries ranging from power generation and transportation to manufacturing and critical chemicals. The organization's team of innovative engineers excels in serving the syngas and ethylene petrochemical markets, providing world-class materials such as Optim-Al, an anti-coking alloy, and other cutting-edge innovations. "These advancements ensure high operating performance and reliability in demanding conditions found in ethylene, hydrogen, ammonia, and methanol plants globally," CEO, Robert McGowan, begins.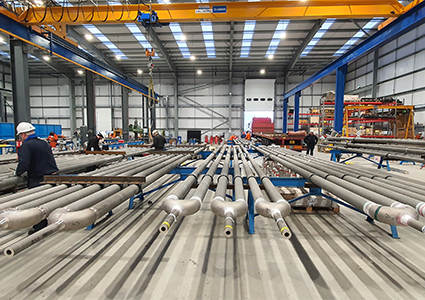 "In late 2019, we underwent a management buy-out (MBO) from the Doncasters Group, coinciding with the challenges of Brexit, successive waves of covid, and the Russian invasion of Ukraine, which led to an energy crisis, drastic metals and commodity inflation, and workforce shortages in the UK. Despite these headwinds, Paralloy has pursued its growth and investment plans which have resulted in significant international expansion. From our inception in 1964, to 2018, our revenues fluctuated between £20 million and £30 million. However, since 2019, we have grown our exports and sales, with revenues reaching £55 million in 2022, £74 million in 2023, and an impressive £90 million projected for 2024.
"Following the management buy-out, we invested over £10 million in new machinery across our two main sites and established a third large site at the advanced manufacturing park in Middlesbrough. As part of this expansion, we acquired the assets and personnel of the Express Engineering Aerospace division, subsequently relocating them to the new site. This strategic move acted as a catalyst for growth. The new site expanded to include high-precision small to large-scale CNC machining capabilities, along with additional large fabrication shops equipped with state-of-the-art X-ray and hydro-test facilities. These expansions have substantially increased the core capacity of our business, more than doubling its size and creating room for future growth. As part of this growth trajectory, we extended our capability of supplying proof parts, and introduced the Firth Vickers Engineering (FVE) brand. Under the FVE brand, we now offer full turnkey packages to many esteemed blue-chip clients around the world," he states.
Cutting-edge innovation
The strategic siting of Paralloy's facilities within proximity of each other – with plants in Sheffield, Tees Valley, and Middlesbrough – optimizes efficiency throughout engineering, sales, materials, production and more. This concentrated operational footprint encourages expedited cooperation across departments. "Gathered in the industrial North of England, our workforce also cultivates a culture emphasizing experience, a pragmatic can-do attitude, and creativity. We thrive on developing solid long-term relationships with our customers built upon our core principles of innovation, excellence, and commitment. Being local allows us to have shorter lead times, enhanced communication, and a shared culture with our clients. Our ambitious nature and problem-solving fuel our innovative team, who are responsible for developing our own proprietary patented alloys, providing us with a solid technical advantage and enabling us to deliver superior performance to our customers," he explains.
At the forefront of Paralloy's endeavors is its thrilling participation in the INEOS' EU project. "We take great pride in our contribution to the INEOS project, as we play a crucial role in supplying the essential furnace tubes and coils that form the core of the cutting-edge, world-scale cracker. This advanced cracker stands as the most efficient in Europe, surpassing others on the continent by saving over two million tons of carbon per year. Paralloy's responsibilities within that project encompass the provision of thousands of centrifugally cast tubes and static castings, meticulously fabricated into hundreds of coils," he enlightens.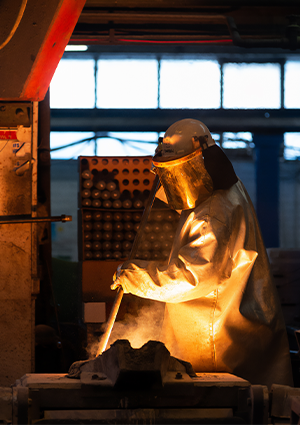 Supply chain resilience
While Paralloy is indeed experiencing tremendous success and growth, as showcased by its participation in large-scale projects, Robert acknowledges that the company also faces its fair share of challenges. "At the moment, our primary hurdle revolves around meeting the growing demand for our products. The disruptions in recent years have posed significant challenges, particularly in relation to labor market dynamics such as skills shortages and availability. Moreover, rising inflation and energy costs exert daunting pressure on the competitiveness of the UK market. Although our continued growth has helped us offset some of these impacts through economies of scale, we remain apprehensive about the long-term international competitiveness of the UK. Addressing this concern should be a priority for any incoming government in the near term," he says.
To tackle these ongoing issues, Paralloy adopts a proactive approach by fostering strong partnerships with suppliers. "The significance of our relationships with suppliers cannot be overstated, especially considering the difficulties experienced by many companies in recent years due to the impact of the pandemic and disruptions to supply chains caused by the Russian invasion of Ukraine. Despite these challenges, we have managed to maintain our expansion efforts and collaborate closely with our supply chain to create more resilience. Our key partners have been invaluable in supporting our growth and expansion, working alongside us to achieve mutual benefits," he affirms.
Growth trajectory
Looking to the future, Robert shares the company's goals for the remainder of the year and its long-term aspirations. "We have developed a plan not just for next year, but also for the end of the decade, to drive investment and growth by unlocking the value of our patents in new and existing global markets. In the upcoming year, we aim to break the £100 million revenue line, which would pave the way for expanded capacity and a multitude of opportunities. Ultimately, our goal is to establish ourselves as the supplier of choice in all our key markets, leveraging our technical offerings. While we may not be the largest company, we firmly believe that we can lead the industry in innovation and foster strong technical relationships, thereby creating a platform of demand that generates ongoing future opportunities. Our aim is to be acknowledged as the second-largest player in Europe and the third largest globally in terms of scale, while striving to be the leading provider of materials solutions," he ends.
Paralloy is poised for an exhilarating new phase of growth, underpinned by technical excellence, strong regional roots, and customer-first values. With a team of engineering experts driven by a problem-solving mindset, the company is well-positioned to embrace exciting opportunities.