Manufactured growth
Founded in 1937, Paul Fabrications Ltd has provided precision manufactured complex sheet metal and machined assemblies to the aerospace, defence and nuclear power refuelling industries for over 70 years
The company has been involved in the development of major aero-engine programmes for both civil and military applications and has honed strong expertise when it comes to the production of value-added complex fabricated and machined components and assemblies.
Previously under the name AGC AeroComposites – Derby, the company returned to its original name of Paul Fabrications in January 2017. Paul Fabrications' VP and Managing Director,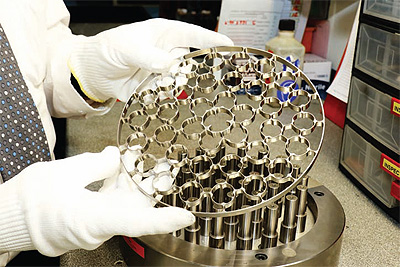 Kevin Brown discusses this development: "Our organisation recognised the history, value and pedigree behind the original Paul Fabrications name and made the strategic decision to operate under the legacy name. Our parent company, AGC AeroComposites, is also rebranding to Unitech Aerospace and all of its companies will be branded under their original legacy names; these include Unitech Composites, North Coast Composites, North Coast Tool and Mold, Tods Aerospace and Tods Defence."
Working in 60,000 square feet of manufacturing space in the East Midlands (UK), the company's 145 employees reinforce the reputation that Paul Fabrications has built through the successful application of sound engineering principles that ensure the ever-changing demands of customers are met. Moreover, personnel take pride in consistently exceeding the expectations of customers when it comes to both the delivery and quality of products. These strengths have resulted in an enviable customer base that includes world leading aerospace organisations and long-term contracts with both nuclear and aerospace clients.
"Springfield Fuels is our main nuclear customer with a relationship lasting over 50 years and our products going into all UK nuclear power stations. Our aerospace customers include Rolls-Royce, strategically located close to our Derby facility, MTU, Safran, ITP, Meggitt and FACC. We are particularly proud to have received a recent major contract award from Rolls-Royce based on our collaborative approach to conducting business," says Kevin. Indeed, while Paul Fabrications has strong orders for 2017 that will result in more than 50 per cent revenue growth to the business; the main increase stems from the company's long-term strategic partnership with Rolls-Royce that was signed in October 2016. "Historically, the business did not have a strategic relationship with Rolls Royce, but today a collaborative approach centred around a deeper understanding of how we can add value has led us to a strong partnership with common goals. We will work together to manage a growing portfolio of both volume and legacy parts and we are now starting to see the benefits of being a larger and more strategic supplier to Rolls-Royce. This is a long-term relationship and we see this relationship growing significantly over the coming years. The key to our success is in execution and this is our absolute focus," says Wayne Exton, CEO of Unitech Aerospace.
"This partnership is a critical part of the ongoing transformation of Rolls- Royce's supply chain for metallic fabrications and was signed based upon our ability and commitment to provide a turnkey new product introduction (NPI) process. This innovative, integrated process will embed a Rolls- Royce team inside of Paul Fabrications' Derby site allowing for new levels of collaboration, transparency and risk reduction between the two organisations. The ultimate goal is to significantly reduce Rolls-Royce's time to market and risk levels through a consolidation of its mature legacy products," elaborates Kevin.
Not only benefiting from long-term expertise in the aerospace and defence industries, the company boasts an impressive manufacturing plant that ensures complex projects are completed on time and to the best possible quality. Current key manufacturing and test capabilities include six-axis fibre laser drilling and cutting machines, five-axis CO2 laser cutting machines, three, four and five-axis CNC milling machines; turning, hot and cold forming, resistance fusion and welding equipment, heat treatment up to 1100 degrees Celsius, CMM and optical inspection and non-destructive testing, which includes x-ray inspection.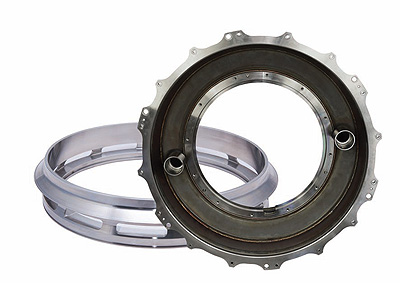 "Paul Fabrications produces highly technical and complex products. The effective use of capital to ensure we have a world-class plant and equipment is essential to our competitive advantage. We will stay ahead of the curve by working in partnership with Rolls-Royce and our other customers using a common technology roadmap to carefully plan our future capital deployment on state-of-the-art machinery. When you walk into any Unitech Aerospace business, you are going to experience a premier facility, people who take pride in what they do and strong management practices," says Wayne.
With a state-of-the-art manufacturing facility, the financial strength of its parent company and long-term experience, the future looks positive for Paul Fabrications as it continues to deliver high quality solutions to its demanding customer base. "We will strive to continue the transformation of our business so we are positioned to meet our customers' expectations of 100 per cent quality and on-time delivery whilst also providing a seamless new product introduction process. Our company's vision is to 'deliver solutions together,' and we firmly believe that by embracing this approach and continuing to invest in both our business and employees, we will see year-on-year growth," Kevin concludes.
Paul Fabrications Ltd
Products: Advanced manufacturing and engineering expertise for a wide variety of metallic precision products and assemblies found in commercial and military aircraft, nuclear reactors and power generation turbines