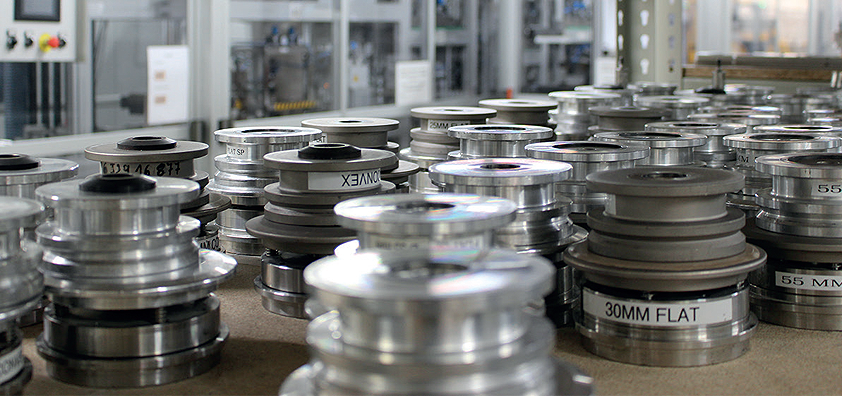 Patients are a virtue
A manufacturer of disposable stoma products that help to improve the lives of patients across the UK, Pelican Healthcare achieved record levels of production throughout the Covid-19 pandemic
Based in Cardiff, Pelican Healthcare, a manufacturer of ostomy appliances for patients with a stoma following bowel operations, was purchased by the Eakin Family in 2007 and acted as a significant springboard towards the creation of a
larger Eakin Healthcare Group.
"The acquisition of Pelican was a very important move for us," states Pelican's UK CEO Paul Eakin. "In the 1970s, my father established TG Eakin Ltd in Northern Ireland, a single product focused medical device manufacturer making a specialist adhesive. We wanted to broaden the base of that business, and as TG Eakin was already in the ostomy space, the purchase of Pelican Healthcare was a fast track approach to being able to provide a much more complete range of ostomy related products. The fact that the products were manufactured in Cardiff by Pelican was really central to our motivation to buy the business. Pelican and TG Eakin are both manufacturers in their own right, one of specialist adhesives, and the other of ostomy appliances, and together it gives us a really wide coverage and manufacturing capability."
Since 2007 Pelican has undergone a number of major developments. In the early stages of ownership an accelerated program of investment, which allowed for a complete remodeling of the company's headquarters, as well as a substantial increase in the levels of automation used for the ostomy products enabled a meaningful reduction in manufacturing costs and the introduction of Pelican's products to international export markets. Investment in bespoke, fully automated, end to end production systems for stoma appliances greatly enhanced the company's production capability and capacity.
"The process of re-equipping Pelican Healthcare started in 2007 and is ongoing today," Paul notes. "It's put us in a position where we can achieve significant levels of international sales for Pelican Healthcare products but also greatly improve our manufacturing capacity for the domestic UK market."
Around the same time that Pelican was purchased by Eakin Group, the healthcare firm became the first company on the market to offer a 'soft convex' stoma bag – a specialism that helped the business grow its UK market share to around ten per cent. Though the market has grown substantially since then, Pelican has grown with it. Around its core range of ostomy bags, the firm has developed soft convex derivatives including most recently, a bag with Vitamin E enriched adhesive. With more new products scheduled to be released in the latter half of 2020, Paul says it is important for Pelican to maintain strong links, and an open dialogue, with patients.
"Pelican Healthcare sees that as a new pillar in our strategic development going forward," Paul elaborates. "We use our relationship with patients to better understand their needs, and from that we try to understand the fundamentals of what really constitutes an improved product for the future. We do focus groups and engage with nurses and users and any stakeholder that can help us drive product development forward. The feedback we get from people is used to improve our offering."
Dedicated to customers
As a provider of vital healthcare appliances, Pelican has enjoyed a surge in demand during 2020's Covid-19 pandemic. From February onwards, the company experienced increased consumer pressure for the supply of products integral to the everyday lives of stoma patients throughout the UK. As concern among patients grew regarding the sustainability of the supply of these fundamental products, Pelican responded with unprecedented levels of production.
"We were looking at a rapidly developing Coronavirus situation where GPs were seeking to ensure that patients had sufficient product available to them. We needed to make sure we had adequate stocks to be able to supply those patients and give them security of supply for a foreseeable period," Paul recalls.
"In terms of how we responded to that, we put great emphasis on our ability to supply at a rapid pace. We have always held significant stocks of raw materials and finished goods, which was greatly beneficial. At Cardiff, we now have four of the manufacturing systems we first ordered when modernizing Pelican's production systems, plus ancillary automation around other activities. Each machine provides rapid throughput and we routinely operate for 24 hours a day, five days a week, and we can expand that to 24/7 if we require. These machining capabilities, a reliable stock of raw materials and finished goods, plus the ability to increase production by 40 per cent enabled us to meet the requirements. Not only did we supply the UK market, but as I mentioned, we pushed the Pelican products through the wider TG Eakin supply chain and we were able to meet that demand also."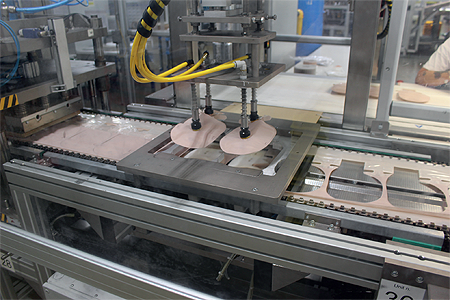 Understandably, Paul is proud of the way Pelican's workforce has reacted to the challenges presented by the pandemic, suggesting they have performed 'magnificently' throughout an 'exhausting' period. A firm with Investors in People status, Pelican's parent company, Eakin Healthcare Group, hired its first HR Director in 2017. The move will help Pelican continue its impressive record of recruiting and retaining employees that embody the core values of the Eakin Healthcare Group.
"We enjoy good relationships with our staff and understand the reliance that patients have on our people," Paul asserts. "Nobody in the Eakin Healthcare Group, or at Pelican specifically, would ever want patients to be in any way disadvantaged by a lack of supply of our products. Our people are always stepping up to the mark in terms of doing that bit more to make sure we have goods to supply. We do sometimes expand the workforce on a temporary basis when required and we have done a lot of cross-training internally so that people are able to step into different roles within the operation. Cross-training has helped enormously throughout this pandemic and investment in that area is very important to us.
"Most importantly, as an employer, we see it as our obligation to provide a safe working environment. All our staff are viewed as essential workers and have been working in the factory continuously throughout the pandemic. Our policies are developing all the time, but our workforce continues to receive the utmost protection."
Understanding patients
Entering the latter half of 2020, Pelican saw its sales numbers return to the more regular levels that the firm had become accustomed to before the pandemic. Looking to the future, Coronavirus continues to limit opportunities for the business to promote a variety of new products, but Paul and his team are working to discover new ways to access Pelican's client base. "We're very optimistic about the future and anticipate that our business will continue to grow," Paul declares. "I'm confident that the shortfalls we had in our first quarter will be recovered by the end of the financial year."
Whatever happens in the coming years, Pelican will continue to forge strong relationships with stoma patients that extend beyond the firm's products and are instead built upon each patient's individual experience. At the heart of this lies the company's online blog and lifestyle column offering patients information, advice, and a sense of community.
"Understanding the patient journey is really important," Paul remarks. "Not only the journey through surgery and their initial experiences with products that they are potentially going to be using for the rest of their lives, or until their stoma is reversed, but also as that person embarks on the rest of their life. Our website offers patients advice on how to live a regular, healthy life with a stoma bag. It explains that, even for people in their 60s and onwards, you can still enjoy good levels of physical activity such as swimming or tennis and it includes information on how that situation changes as you get older, or if you are less mobile. We care about the overall patient experience and we want to extend that journey."
Pelican Healthcare
Products: Stoma care products
www.pelicanhealthcare.co.uk