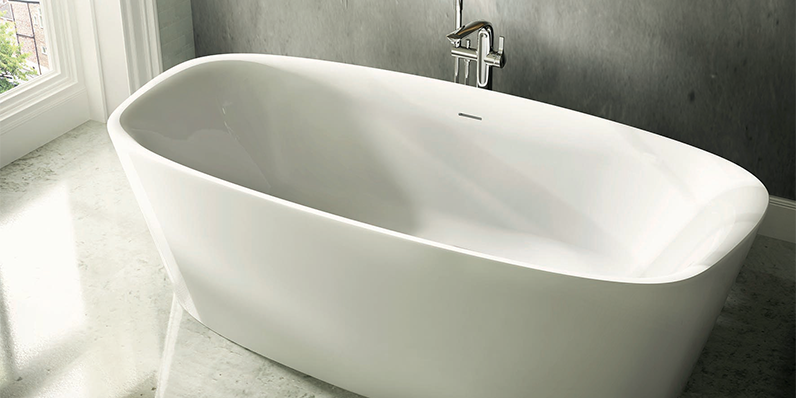 Perspex International Ltd
The PERSPEX® brand perspective
For over 80 years, Perspex International Ltd has been a leading manufacturer of acrylic sheets and composites; today the company continues its long legacy with an investment into a new, fully sustainable production facility
Globally recognised as a premium manufacturer, Perspex International Ltd has become a household name since the company invented and began production of PERSPEX® acrylic back in 1934. Based in Darwen, Lancashire, the company produces acrylic sheets that are widely used for a range of applications in the retail, shop fitting, construction, and design industries. Using versatile base polymer, the company has innovated for decades to develop and manufacture a range of sheet materials that suit the needs of designers and engineers alike.
With unparalleled brand recognition and generations of innovation behind it, Perspex International Ltd continues to develop and grow. "What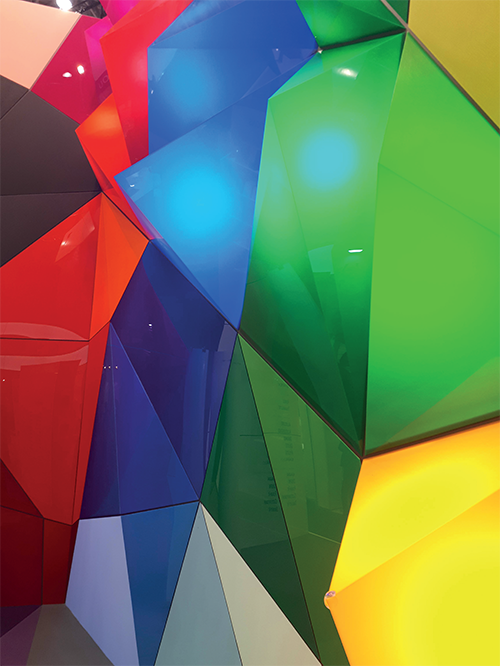 makes us stand out is our consistently high-quality product range, and reliable service," asserts Operations Director, Bryan Welch.
Behind the PERSPEX® brand is a long and storied history, as Bryan Welch explains: "We were making PERSPEX® acrylic for World War II spitfires. Our plant was originally in the North East of England but when the war started, and our product was deemed important to the effort, they strategically moved the plant here, to Lancashire."
From these beginnings, the company has continued to develop and change, having swapped hands numerous times since its genesis. Bryan Welch says: "We were owned by ICI, and ICI then sold the business to private equity. We were part of Lucite International, and Mitsubishi Chemicals then acquired Lucite international. Mitsubishi went on to sell our business to Schweiter Technologies AG; that transaction happened in 2019, so we are now a member of 3A Composites, an independent division of Swiss based Schweiter Technologies AG.
"Today, Perspex International Ltd serves numerous different markets, making it capable of tracking product trends and scaling-up production accordingly. Last year there was a massive increase in global demand for clear sheet screens for various hygienic protection walls to reduce the risk of further infections of Covid-19, and at that stage we moved most of our manufacturing away from other products, so that we could increase the proportion of clear sheet being made.
"We increased the production of clear PERSPEX® sheet six-fold, in order to meet the demand for screens. The materials were primarily going into retail environments, so they could be used as a physical barrier between cashiers and customers, amongst other things. We were successful last year because we had a very strong response to the sudden demand for those screens."
In the wake of Covid-19, as various industries begin running at full capacity for the first time in over year, Bryan Welch notices a new trend in the use of PERSPEX®: "Products going into the construction world are particularly strong at the moment, as construction sites are back up and running.
"A large part of our business involves making acrylic sheets using our ASTERITE® brand, which are specifically formulated for use in the manufacture of bath tubs. People have spent more time at home over the last year, so there has been an increase in home refurbishment activity. In response to this we have seen an increase in demand for bathtub products.
"It was actually quite interesting twist in terms of trends. During the summer of 2020, when all the building sites were shut down because of Covid-19, we had a huge demand for clear PERSPEX® acrylic sheets from retailers. But then, when construction reopened, the demand flipped. Most retailers had put up all their screens already, so our focus went back to the ASTERITE® acrylic."
The company's malleable business model relies on the capabilities of polymethyl methacrylate, the PERSPEX® acrylic substance itself. In order to continue pushing the possibilities of this material and support the further development of its materials, Perspex International Ltd is to invest in a new, modern and energy-efficient production facility at its Chapels Park site in Darwen. "We are now looking to invest in building a new plant, new R&D centre, new warehouse, and new distribution centre next to the existing factory," reveals Bryan Welch.
Perspex International Ltd's investment will take a huge step toward carbon neutrality and sustainable production, as the company plans to open a new cutting-edge production facility within the next two years.
Bryan Welch comments: "We have designed the plant to be highly automated, and we also want it to be sustainable, so the technology inside is geared toward energy conservation. Once completed, this new facility will be more environmentally friendly; it will have less carbon emissions, and lower energy usage overall.
"The new plant is set up so that it can make any of our products out of fully recycled raw material. Acrylic is a product where you can undo the reaction to take the polymer back into the monomer stage, so you can then recover that monomer and fully recycle the material,
which can then be used to make another PERSPEX® acrylic sheet.
"The investment in the latest eco-friendly technology will secure jobs. It is also increasing the long-term sustainability of our business by making our products more appropriate for contemporary use; by using more efficient manufacturing process we are also protecting our environment.
"Many brand owners now want to have recycled and recyclable content in their promotional and point-of-sale products, so our new investment will enhance our ability to fulfill these needs with our range of products.
"Investing into a future-oriented production site marks a further milestone in the history of the well-known PERSPEX® brand. The building of the new plant is part of an extensive investment program within the 3A Composites Group."
Perspex International Ltd
www.perspex.com
www.asteriteacrylic.com
Products: Acrylic sheet products