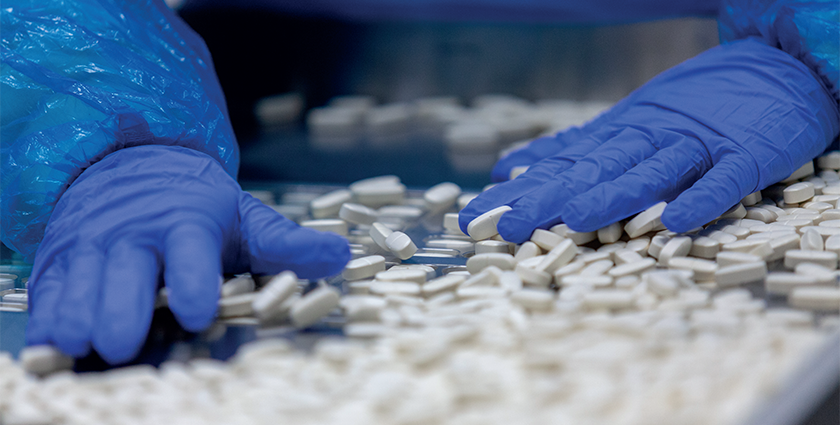 Strength in the pac
After celebrating 25 years in 2021, PharmaPac is looking to cement its place as a leading global contract manufacturer for healthcare products
Incorporated in 1996, PharmaPac UK (PharmaPac) is the brainchild of three former directors, all of whom had previously worked together at Bristol Myers Squibb. Joined by yet more ex-colleagues over time, the company has gone from strength-to-strength, building on its history of excellent service, with additional production units being added, numerous equipment investments, and further staff recruitment.
Today, PharmaPac is a Contract Manufacturing Organization (CMO) manufacturing and packaging a variety of drug delivery systems for the pharmaceutical, healthcare, and medical services market. The company celebrated its 25th anniversary in 2021. Now in 2022, PharmaPac Managing Director Gareth Lewis sits down with Manufacturing Today, to discuss exactly what it is that allows PharmaPac to stand out.
"Whether for liquids, creams, gels, oils, salts or powders, we have decades of experience and technological knowhow in manufacturing packaging for a wide variety of bulk materials in the pharmaceutical sector," Gareth tells us. "It's this that enables us to meet all of our customer and patient needs today, and for the future, in an ever-changing regulatory landscape."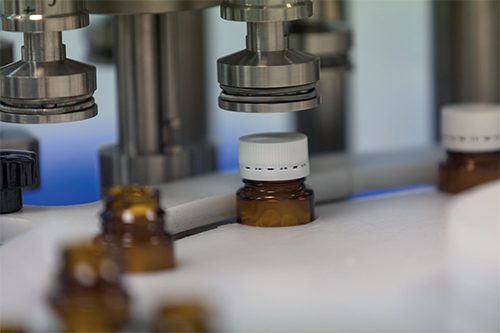 Armed with a broad range of equipment, PharmaPac prides itself on an ability to meet the needs of any customer, and offer a fast, efficient, and cost-effective solution for any packaging needs. As Gareth says: "For customers designing novel medical products, PharmaPac can help create pioneering packing lines by leveraging our extensive experience in pharmaceuticals, consumer healthcare, veterinary and nutraceutical products."
One recent innovation from PharmaPac is the introduction of serialization across some of the company's lines. The move follows a UK Government directive to prevent the distribution of falsified medicines or counterfeit drugs.
"By individually printing each carton, followed by a verification check – a unique 2D code – each consumer unit creates an individual pack,"
Gareth explains. "This results in an end-to-end track and trace process which enables knowledge about the physical location of a particular product within a supply chain at any point in time. It also allows recording of historical data regarding product movement and time spent at each stage, as well as packaging information."
The heart of PharmaPac's operations is the company's more than 140,000-square-foot premises in the Wirral. Split across 11 dedicated units, technology at the facility includes blister packaging lines, sachet lines, bottle filling, and more. "All filling is performed within environmentally controlled primary filling areas, which are appropriate to the product or molecule," Gareth confirms. "We take great pride in offering a truly cross-functional approach to our projects, utilizing these operational, engineering, commercial, buying, and quality resources to give our customers a first-class, end-to-end solution."
It's been a tumultuous couple of years for manufacturers, as Covid-19 brought many production lines to a halt. But for Gareth, the pandemic has also shed light on the benefits of CMOs when it comes to the delivery of a continued supply of pharmaceutical goods and services for clients.
"The closer engagement of customers with CMOs has firmly established them as a permanent and essential part of business planning," he insists. "CMOs have confronted and overcome a host of challenges for clients – from material and logistics shortages, to supply chain disruption, as well as staffing issues – and have delivered solutions in a difficult trading climate."
Amid a series of stretched supply chains, PharmaPac continues to work with its customers and suppliers to ensure patient needs are met. "We have seen robust growth in the collaborative development of effective substitutions," Gareth goes on. "We are also constantly reviewing packaging base materials that are more readily available and which are potentially suitable to meet the product specifications and needs of the brand owners. For example, variations on the board grade and product backing material are constantly under consideration.
"Supply of materials, especially packaging, continues to require an increased level of management and day-to-day monitoring," he adds. "Lead times and costs are remaining volatile in a market with demand outstripping supply in various sectors, including cartons and labels. With the management of safety stocks, and strong relationships with clients, the effect has been minimized within our operation."
To celebrate its quarter-century anniversary, PharmaPac awarded each of its 200 employees an extra day's holiday, and closed its site in August for an extended four-day weekend. It's indicative of a company that is recognized for its positive culture.
"Our colleagues are an important asset to our business, and their knowledge and experience have been key to the success of PharmaPac over the years," Gareth reflects. "There is a regular forum where colleagues can discuss items they wish to raise to senior management. A working party group meets regularly to ensure communication remains open. We celebrate success and acknowledge key events, such as the June month of Pride."
It's an attitude that extends to PharmaPac's customers. With a reputation for excellent service and exemplary quality standards, the company has been able to secure new contracts and retain existing business with significant global companies for upwards of 20 years. "New customers who see the facility, and meet the people, then feel confident that their brand is safe at PharmaPac," Gareth tells us. "They know that their product will be available to patients and consumers at the right time, and at the right cost."
Within the pharmaceutical industry, quality is paramount. To that end, PharmaPac has a number of procedures in place to guarantee its exemplary MHRA regulatory compliance record and accreditations.
"The PharmaPac Quality Management System (QMS) is regularly audited by our customers and the MHRA as per the standard inspection cycle," Gareth notes. "Current Good Manufacturing Practice (cGMP) training is provided to all new colleagues when they join PharmaPac and GMP training is repeated annually to all staff at all levels within the business. Our meticulous approach and systems give us the ability to have full traceability from raw materials to finished products at every stage of the process.
"All our chosen suppliers are appropriately audited by our team, and we choose only the most trusted partners to give customers and patients the highest level of quality and confidence," he remarks. "All requested testing is performed by our fully-MHRA audited laboratory prior to its next stage in processing."
But quality isn't the only focus for PharmaPac. As a member of Sedex, the company is also committed to improving working conditions throughout global supply chains. "As a key contractor to the pharmaceutical and healthcare markets, it's imperative that we demonstrate our corporate and social responsibility to all our customers," Gareth states. "Therefore, we ensure our procedures and policies are always up-to-date and are regularly audited on site by Sedex. This involves not only an independent paperwork review, and a detailed inspection of our facility, but also interviews with colleagues chosen by the auditor at random. Following another recent audit by EcoVadis, we've received a bronze award for sustainability – another accreditation of which we're extremely proud."
Looking ahead, there's a bright future for PharmaPac, driven in part by the projected market growth of lateral flow tests, in what is yet another legacy of Covid-19. "The pandemic has generated point-of-care diagnostics and diagnostic testing awareness, and could have long-lasting benefits," Gareth outlines. "The high number of infectious diseases worldwide, rapid growth in the geriatric population, growing demand for point-of-care testing, and rising use of home-based lateral flow assay devices are the major factors driving the growth of this market.
"Availability of lateral flow testing solutions for other disease conditions and purposes could boost the growth of this market in the post–Covid-19 era," he goes on. "For example, recent outbreaks of infectious diseases from the spread of vir uses (such as Ebola, H1N1, and Zika) have highlighted the need for early detection capabilities, such as lateral flows. As this market evolves and grows, PharmaPac will maintain its existing regulatory medical device approval and will prepare for this growth by ensuring manufacturing footprint, technology and staff are readily available to the industry."
Within the next five years, the ambition of the PharmaPac board and senior management team is to become a significant global contract manufacturer for healthcare products. With a focus on exceptional service, the company hopes to enable its customers' supply chains to operate smarter and more efficiently to create quality products from concept to market.
"We will be supporting our customers to design new solutions, reduce costs, and increase speed to market for global pharmaceutical, medical device, consumer healthcare, nutraceutical and veterinary companies," Gareth concludes. "Meanwhile, we'll continue to invest in new equipment and processes, and identify projects to ensure that PharmaPac remains at the leading edge of technology and processes."
PharmaPac
https://pharmapacuk.com
Services: Contract manufacturing organization