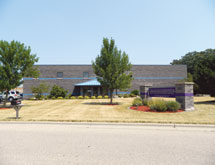 Medicine is one of the most technologically complex industries in the world. Pharmaceutical companies are inventing and perfecting new therapies and drugs daily while government entities introduce more regulations each year. Then there's the general population which seeks better care at a lower cost. All of these things are at the forefront of the medical industry, which means any supplier to the industry must keep these things at the forefront of its own operations.
"Our initial focus is on the R&D side of things," explains Aaron Hirschmann, president and CEO of Plas-Tech Engineering, a medical molding supplier to the medical device, biopharmaceutical and biotechnology markets. "We listen to our customers and get feedback from them when exhibiting at shows so that we can react appropriately to their needs. There are also significant shifts and changes with regard to FDA protocol and requirements. We are proactively striving to stay out in front of those changes."
As the company has focused on market trends, it has developed closer relationships within the industry, moving from a supplier/customer model to a partnership model. In the past 22 years, Plas-Tech has evolved from just a product/tool designer and manufacturer of molds encompassing drug delivery products, such as syringes and cartridges, to more of a one-stop shop.
Its main focus is still on custom-designing "manufacturable" products, along with pre-production processes such as prototyping and tooling. It's also a pioneer in using glass alternatives along with silicone-free lubricants. In 2004, it began using cyclic olefin copolymer (COC) from Topas Advanced Polymers and cyclic olefin polymer (COP) from Zeon Chemical. When used in syringes/cartridges, COC & COP delivers performance advantages over glass, including high transparency, shatter resistance, lead free, and an improved moisture barrier with a longer shelf life of up to three years. In addition to the products themselves, it also serves clients with a number of turnkey options.
"We talk about injection molding these parts, but we've also realized that it's important to not only manufacture the parts but really partner with outside companies to deliver the total solution," says Brad Parent, vice president of sales and marketing. "For instance, we will work with the company that makes the medicine and have the medicine placed in the syringe. And if that company doesn't package, we will go out and do that for the customer.
"We're not just making plastic products and shipping them," he continues. "A lot of the time we're partnering with others to give the customer that final product with the medicine in the syringe, completely assembled, packaged, sterilized and validated."
"Full project management requests has really driven the market in the last three to four years," Hirschmann affirms. "It used to be the customer managing all the different steps in the process from assembly to packaging, making their purchasing department crazy. They would cut 10 purchase orders instead of one. From a supplier standpoint, this has been a huge shift."
Quality Through and Through
As Plas-Tech has added more capabilities, it has invested in the resources to ensure quality results, which it knows begins with quality employees. Plas-Tech looks specifically for engineers with medical product backgrounds and invests in their continued education by paying for training and seminars that will keep them abreast of the latest regulations and manufacturing techniques.
Along with the right knowledge, Plas-Tech gives their employees the right environment and tools needed to perform their jobs. Plas-Tech operates in an FDA-GMP compliant and ISO 9001:2008-certified facility and is ISO 13485 compliant. The Lake Geneva, Wis.-based manufacturer has expanded its facility to include three ISO Class 8 cleanrooms for molding and an ISO Class 6 cleanroom for assembly.
The cleanroom additions have expanded its capacity to keep up with the bulk needs of many of its customers. And as it has filled larger orders, Plas-Tech also has installed automated systems to speed up production while ensuring quality with vision inspection systems. It also maintains a wireless IQMS monitoring system that tracks each stage of production. The software allows anyone on the administrative side to see in real time what is happening with an order and if there are any issues, which makes for seamless communication between Plas-Tech and its customers.
Hirschmann explains that investing in the right people, process and equipment has allowed the company to keep up with market demands and in doing so, has led to steady growth.
"We have fared very well and have continued to grow every single year, so the economy has not affected us," he says. "Last year, we had significant growth. One of the nice things about this market is that everyone will need medical care at some point, so these supplies will always be in demand. But if you want to be the supplier people choose, you still have to do the job right and deliver on time. That's why Plas-Tech has prospered even though the economy hasn't done so well in the last three to four years."