Polar Technology Management Group Ltd
A diversified approach
Comprised of complementary companies, SST Technology, Lentus Composites and Horizon Property, the innovative Polar Technology Management Group has continued its trend for success since previously being featured in Manufacturing Today Europe in October 2016
''Polar Technology Management Group Ltd has continued to grow and develop, with strong performances from both Lentus Composites and SST Technology, with both companies currently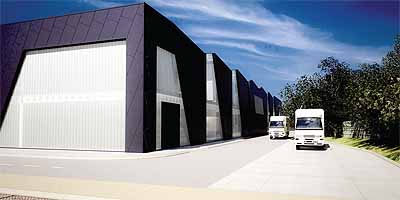 ahead of our five-year business plan," begins Scott Roberts, Co-Founder and Co-Chairman of Polar Technology Management Group. "Turnover and head count continue to grow and the forecast for 2018 shows a 33 per cent increase on 2017; this has been achieved by following through on our technology-led diversification plans, allowing us to secure long-term contracts in the medical/scientific, aerospace, automotive and energy sectors."
Indeed, notable growth in the motorsport sectors has been underpinned by Polar Technology Management Group through diversification into the aforementioned sectors, with both SST Technology and Lentus Composites gaining contracts in these areas. "Lentus Composites have entered into an APC5 project in collaboration with McLaren Automotive, BMW, Ricardo, Grainger and Worrall and Bath University, with Lentus looking at novel solutions for the lightweighting of automotive powertrains. SST Technology are also about to start a collaborative project, looking at the novel application of additive manufacturing for products used in harsh environments," highlights Mike Dewhirst, Co-Founder and Co-Chairman of Polar Technology Management Group.
The dynamic group has further enhanced the capabilities of Lentus Composites and SST Technology through continued investment over the last 12 months in people, business processes, technology, equipment and facilities. "Large investments have been made, with 15,000 square feet of manufacturing space being added and occupied. New CNC machines have been purchased by both businesses and Lentus Composites has increased their count of filament winders from three to six. SST Technology, meanwhile, has invested in a fur ther six-axis laser cell for welding waste heat recovery systems for improving the efficiency of gas turbines, as well as further tube bending and metal forming equipment," notes Mike.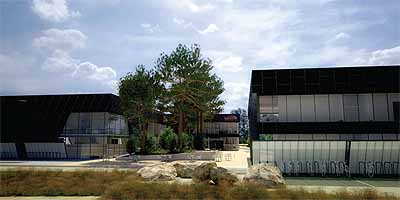 This investment in all areas has further enabled the group with its diversification plan, with a focus on all areas of productivity, from the design and development offices, where employing the best software and tools naturally leads to a boost in productivity, through to the implementation of Design For Manufacturing (DFM). The group has also exploited opportunities for lean manufacturing philosophies to be applied alongside automation in manufacturing and finalised plans for the Horizon Technology Park, whichwill allow the footprint of Polar Technology Management Group to reach 240,000 square feet. "This new footprint will allow new production lines to be implemented, which will be optimised to maximise productivity," says Scott. "By building the first phase of theHorizon Technology Park through our product development arm, we will continue to support the trading companies in the future."
With demand across all areas, Polar Technology Management Group is in an enviable position as an organisation with the technological capabilities and innovative ethos to provide solutions to the medical/scientific, aerospace, defence, energy and automotive sectors both now and in the future.
Polar Technology Management Group Ltd
Services: Polar Technology Management Group is a holding company for engineering businesses operating at the leading edge of technology