Polar Technology Management Group
Cool runnings
With a proven track record for innovation, rapidly growing Polar Technology Management Group is certain to reach its vision of becoming a world leader in the design, development and manufacture of advanced engineering products
Today comprised of highly complementary, advanced engineering businesses SS Tube Technology, Lentus Composites and Horizon Property, Polar Technology Management Group was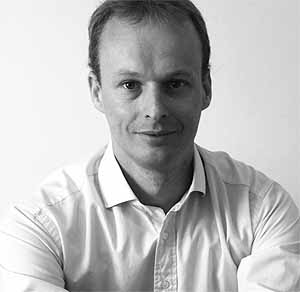 founded in 2011 by Scott Roberts and Mike Dewhirst with the goal of setting up and growing a group both organically and through acquisition. Benefiting from the long-term experience of Scott and Mike, who have been friends and colleagues since 1998 when both worked at
AEA Technology at Harwell, the Oxfordshire based group currently boasts a turnover of £12 million and a strong presence in markets such as aerospace, defence, energy, medical and high performance vehicles.
Discussing the benefits of being part of the group, Scott Roberts, Co-Chairman of Polar Technology Management Group, comments: "Apart from providing leadership, guidance, finance and central processes and systems, Polar Technology Management Group also enhances the synergies between the businesses through the development or acquisition of new technologies; we also provide Lentus Composites access to SS Tube Technology's customers and vice versa. This means we can present an incredibly vertically integrated group that covers the whole spectrum of services in metals and composites technology; from design, analysis, development, prototyping and qualifications through to low rate initial production and volume production, we provide all of these services while also focusing on customer service to ensure satisfaction."
Operating at its 3.5 acre site in Eynsham, Oxfordshire, within which the group has approximately 70,000 square feet of operating space, Scott and Mike have plans in place to further boost productivity and output over the coming years, which, in turn, will result in significantly higher turnover and a stronger global presence. "We have great plans in place to develop the site in line with our goal of reaching £60 million turnover over the next ten years. Having looked in detail at what we need to do to achieve this growth, we have found that as a business we are turning over approximately £250 to £300 per square feet per annum; to reach £60 million turnover we will need 240,000 square feet of office and manufacturing space. So far we have exchanged contracts on 12 acres of land adjoining our site to the west and applied for planning permission to build a 15-acre engineering campus, which will hold all of the necessary factories and our headquarters."
Already the forefront of the engineering industry through major technological investment, the group has proven its capabilities in providing complete vertical integration to customers; strengths achieved through intense investment in machining equipment and composite processing equipment. By utilising and enhancing these strengths over the coming years, Scott says Polar Technology Management Group will further cement its role as an essential part of each customer's business strategy: "What customers most value from us is our ability to help them solve problems in a short space of time while also working to aerospace standards.
"We have major global customers that we want to partner with in a technological and commercial way while providing high value products that offer real value. In the long-term our target markets are clear, we will be focusing on providing solutions to the aerospace, defence, energy and nuclear industries while continuing to grow organically," he concludes.
Polar Technology Management Group
Services: Polar Technology Management Group is a holding company for engineering businesses operating at the leading edge of technology