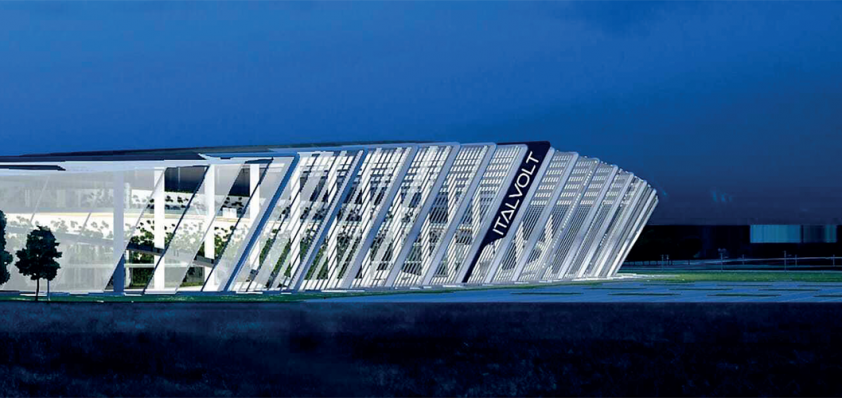 It seems like almost every day, there is a new car manufacturer around Europe that is throwing its hat into the ring and competing for space in the already overcrowded gigafactory space. Just recently it was formally announced that Nissan would build its $1.38 billion gigafactory in Sunderland. It has also been publicized that Renault has signed a partnership with Envision and Verkor to supply electric vehicle (EV) batteries for its production hub in France.
On the surface then, it seems that the auto industry is pushing full steam ahead for the various upcoming climate agreements that have been agreed, including the 2050 Paris Agreement, which sets out a global framework to avoid dangerous climate change. However, saying something and doing something are two entirely different things and while the noises coming from the sector are positive, there are some areas that need improvement.
Gigafactories are crucial to the supply chain
Gigafactories are set to become more important over the next three to five years. There are already over 20 being built in Europe alone and Stellantis – the owners of Fiat, Citroen and Peugeot – have recently added their name to the mix, by announcing that they would be building a facility in Termoli, on the eastern coast of Italy.
The growing number of these factories can only be beneficial to the EV supply chain. Currently to build an EV, some of the parts come from Asia, where production is cheaper. However this is clearly counter-intuitive as the batteries have to be shipped halfway across the world, which adds greenhouse gases to the atmosphere.
By building gigafactories, in an environmentally friendly manner, the supply chain for European EVs will be drastically reduced, making the whole market more sustainable. However, this tactic is only the starting point, as well as building the gigafactories, we must also consider their location.
Where to build them?
Areas with declining social infrastructure, with good links to EV vehicle production, should be chosen over bigger cities that have stronger infrastructures and more wealth and a stronger economy. Areas that were once hubs of industry are crying out for development and one sure fire way to do this is by bringing jobs and the new, green industrialization to these areas in order for them to rejuvenate.
For example, Blyth, a small town on the Northumberland coastline has struggled since its main industries, namely shipbuilding and coal mining went into decline. But now, this is where the UK's first gigafactory is being built and with it some 5,000 jobs, the local residents are hopeful that the area will soon be more prosperous. This story is reflected in Scarmagno, northern Italy, where Italvolt is building its gigafactory at the old Olivetti site. It is expected to be one of the biggest is Europe and will employ approximately 3,500 people at the factory and up to 10,000 in the wider ecosystem; hopefully reinvigorating the industrial town and bringing it back to its former glory.
There is an argument to suggest that cities like Berlin do not need this kind of support. Whilst building gigafactories is positive, and reports suggest that the one in Berlin will employ 12,000 people and produce 500,000 cars for the European market, there is no reason why this couldn't be built in a slightly less well developed area, in order to bring the prosperity back to a town more in need.
Bring back confidence
All of this would increase confidence in the European EV industry, likely increasing the number of EVs on the road. As we've seen, it would also bring huge numbers of jobs to different countries, economies and sectors, many of which are still suffering from the coronavirus pandemic. We can see this beginning to happen – bigger suppliers and brands are beginning to turn to Europe for their future plans which is great, however it doesn't stop there.
If this positive momentum is going to continue, and Europe is going to become a hub of the electric automotive industry, those in power must be the guiding lights, helping the sector to bring back the supply chain from Asia and continue to build gigafactories in areas that were previously hubs of industry and manufacturing in order to build a more sustainable automotive industry for the future.
Lars Carlstrom
Lars Carlstrom is Founder and CEO of Italvolt. Italvolt is creating Southern Europe's first gigafactory and the largest in Europe, building 45 Gwh with a possible capacity of 70 Gwh. The factory is the 12th largest footprint in the world with 310,000m2. Italvolt is investing €3.9bn in the Italian economy, creating 4,000 direct jobs and up to 15,000 jobs in the wider ecosystem.
www.italvolt.com