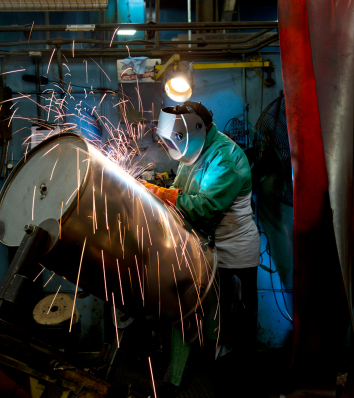 Under new leadership, Power Partners Inc. rebuilds a solid foundation upon which it plans to grow both organically and through potential acquisitions.
When a hurricane strikes the East Coast or wildfires rage in California, Power Partners Inc. (PPI) is the go-to company for its immediate emergency response and reliable overhead distribution transformers to restore power. "We are known for exceptional quality, solid emergency response and customer responsiveness," President and Chief Operating Officer Justin Smith says. "This year, we supplied more than 7,500 units in a short period of time when Hurricanes Michael and Florence hit to enable the power to come back on for those affected."
The Athens, Ga.-based company was founded in 1958 and has become the leading manufacturer of overhead distribution and submersible transformers, serving industrial, commercial and residential utility customers in North America, Central America and the Caribbean. PPI also serves specialty markets such as the oil and gas industry, which has seen significant growth this year.
PPI's base business is supplying distribution transformer units to utilities, in addition to emergency response. The company's product portfolio include single-phase and three-phase pole-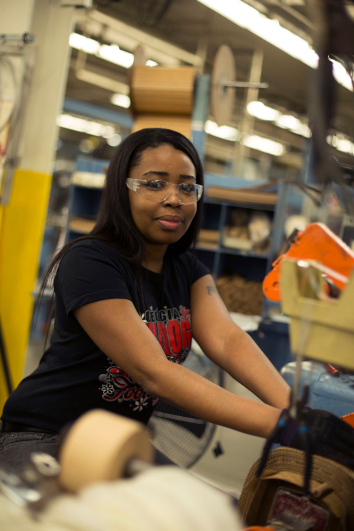 type transformers up to 1,000kVA. To date, PPI has manufactured almost 10 million transformers from its 700,000-square-foot manufacturing facility in Athens where it employs about 350 people. PPI is ISO 9001 and 14001 certified and was just re-certified to the 2015 standard in 2018.
Unlocking its Potential
With a new leadership team at the helm for the past year, PPI has focused on rebuilding its foundational elements to better capture the abilities of the team through lean manufacturing and continuous improvement, which has resulted in new product development and supplier relationships that will lead it into the future. Chief Executive Officer, Koben Miceli and Smith joined the company in the fourth-quarter of 2017 to strengthen the company's foundation while maintaining its position as an industry leader.
"What interested me in coming to the company was the opportunity to work with a great team, have the ability to strengthen the foundation and drive growth," Smith explains. "The PPI team has 1000's of years of industry expertise in terms of engineering and technical resources, and a solid foundation that you can see was built over time from a cultural perspective in lean manufacturing basics. The key to our recent success has been unlocking the full potential of the team as the talent wasn't being enabled to the highest degree, we have been unlocking the potential of the team through lean manufacturing with a deep focus on safety, quality, delivery and cost to enable growth."
The PPI team had implemented some lean manufacturing principles before Miceli and Smith came aboard, but the new leadership team has reinforced accountability, a daily operating rhythm and an organization design that unlocks the company's true potential. PPI's executive team, which also includes, Kelly Lawry, Chief Human Resources Officer and Mirko Schueppel, Chief Financial Officer, has driven the change for success.
"We immediately recognized the folks who have been here for a long time who could really take us to the next level and put them in some larger, expanded roles and they have really stepped up to the table," Smith notes. "The speed at which this team has embraced change has been one of the best I have worked with in my career and I am very proud to be part of their team. It's been a really exciting 12 months to watch the transformation happen."
Solid Foundation
PPI has been rebuilding its foundation and "getting back to the basics" over the past 12 to 15 months by reinforcing lean manufacturing principles, improving its supply chain and reducing lead time while maintaining its focus on quality. The company has made investments in productivity including reducing scrap and increasing its throughput.
"The impact of some of our capital investitures includes a 30 percent reduction in safety incident rate, 47 percent reduction in scrap dollars year-over-year while throughput has increased 23 percent," Smith says. "But the bigger thing is that it has resulted in consistency. Since our investments in the foundational basics, we have created a manufacturing environment where on a given day, I can tell you within 20 units what we will produce and that helps across the board in terms of delivery, overtime costs and scrap improvements."
Because PPI utilizes large commodities in its product, including steel, oil, copper and aluminum, material costs are a large part of its profit and loss statement, and supplier relationships are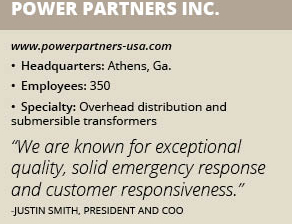 key securing materials at a competitive rate. The company hired Jose Hernandez, President and owner of Kuduma, to oversee supplier development and strategic procurement processes. "We have a tactical team that does a tremendous job managing the day-to-day, but we needed some help to drive supplier development and Jose has delivered for us," Smith notes.
Over the past 12 months, PPI has grown its supplier relations to a double- and triple-source model that drives competitiveness in the supply base. "That gives us options," Smith says. "We were single-sourced on a lot of key commodities and the team has done a really nice job getting dual options on most of our supply base. The work that has been done in 2018 will start impacting us in 2019 and 2020 to set us up for success in the future."
In terms of inventory, PPI holds a significant amount of stock to remain nimble and responsive to customer needs. "This not only helps us be responsive to our customers but it also helps us plan because we are now building to stock level and developing stocking strategies in our supplier development process," Smith explains. "Inventory management is all about the customer, reducing lead times and immediate emergency response. When Hurricane Michael hit, for example, we had almost 2,000 units ready to go."
Geared Up for Growth
With its foundation set securely in place, PPI has been able to reinvigorate its new product development process. In first-quarter 2019, PPI will launch single-phase pad-mounts, which is a ground-mounted electric power distribution transformer in a locked steel cabinet mounted on a concrete pad. "This is important for us because if you look at the market we play in and the competitive landscape, we are a one-trick pony today with our pole-mounted product," Smith explains. "What a pad-mount does for us is diversify our product portfolio and allow us to bid on more opportunities more aggressively."
PPI has developed a pipeline of new products for 2020 and 2021 that it is subsequently working on. "I would categorize this span of time over the past 12 months as a focus on operational excellence and rebuilding the foundation of lean manufacturing, supply chain and lead reduction while focusing on quality and emergency response," Smith says. "We have been getting back to the basics and feathered into that is a reinvigorated new product introduction. Moving into next year, we have a solid foundation and will be more focused on growth, launching a new product once per year."
Since stabilizing its operations and supplier development process, PPI now has a solid pipeline for the next three to five years to grow organically. "In addition to organic growth, the other thing it has enabled us to do is look at potential acquisition activity," Smith explains. "When the basics aren't there, acquisitions are not something you want to get into when you have challenges internally. We will focus on organic growth as our number one priority but we now have the ability to also actively pursue acquisition opportunities. It's all about growth and by doing these things, what we have really done is set ourselves set up for the future to be successful."