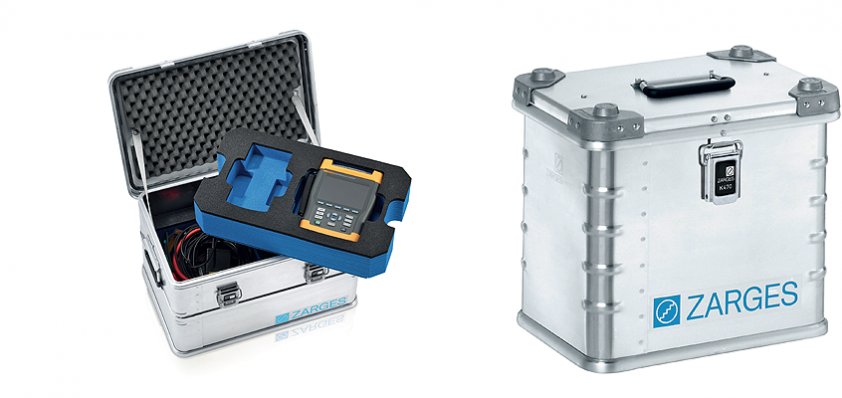 When we use traditional fuels, we are releasing the energy stored millions of years ago. However, as our energy demands increase, and we transition to a low carbon economy, our energy storage solutions are changing as well. We are moving towards an energy system that recognises the damage that carbon emissions have on the environment and that increases our reliance on short-term energy storage solutions that are, when you take a long-term view, in their infancy.
Our reliance on these emerging technologies is set to escalate over the next ten to 20 years. Looking at the UK alone, the government has committed to bringing forward plans to ban the sale of petrol, diesel and hybrid cars to 2035. Rishi Sunak, the Chancellor of the Exchequer, was also rumoured to be considering whether to unfreeze fuel duty on diesel for some types of vehicle and was thought to be considering unfreezing fuel duty altogether. Despite support for the continuation of the fuel duty freeze from national media, a large section of the Conservative party and the public, this potential move did show that environmentalism is a powerful motivator when it comes to government policy.
Restrictions on combustion vehicles are only set to go one way. Given past form, it is likely that in order to meet ambitious emission targets set out in current and future international agreements, new and more stringent measures will need to be introduced and pressure will increase on manufacturers, their supply chains and end users.
It is not just within the automotive industry that there is a growing demand for cleaner energy. It has been well documented for many years that an alternative to fossil fuels for energy was vital in order to lower emissions across the globe. With the expanded use of renewable energy in recent years, there is also a greater need now to find solutions that enable the storage of energy, such as photovoltaic solar, wind and hybrid power, particularly for those power plants that are not connected to a strong grid.
Batteries, specifically Lithium-Ion, are playing a key part in enabling this. These batteries make it possible to store the electricity generated when sun and wind are highest so it can be made available to the grid when electricity demand is at its peak. Lithium-Ion batteries are an excellent, highly efficient, yet a short-term, energy storage solution that can then be used for a huge variety of applications, ranging from powering mobile phones, hand tools right through to electric vehicles. Other benefits include that they are lightweight, energy dense and do not suffer from significant self-discharge. Importantly, they also do not require regular maintenance, making them a great choice for electric vehicles and an increasing number of wider applications.
However, battery chemistry is a complex area, and manufacturers have to accept a number of trade-offs, particularly in transportation. They are volatile and, importantly, potentially flammable if pierced, meaning that they are particularly vulnerable when being transported and should not be stored together. These risks increase with age and in extreme low and high temperatures. As such, they are classified as dangerous materials and subject to UN, EU and UK rules on transportation. Key regulations include ADR P908 and SV376, which specify stringent rules on how they should be stored for transport.
The easiest way to circumvent this danger is to ship units individually, but doing so would be environmentally damaging and cost-prohibitive for businesses at scale. The changes that need to be made represent a phenomenal challenge for manufacturers who will need to refocus their supply chains rapidly over the next ten to 15 years. In December 2019, just 6.3 per cent of vehicle registrations in the UK were electric, and this number will need to increase to 100 per cent in just 15 years.
Many manufacturers are unprepared for the supply chain transformation that they need to undertake. In the future, manufacturers' supply chains are only going to become more complex as the use of a potentially dangerous component increases.
As the presence of Li-Ion batteries in the supply chain will only increase over time, an increasing responsibility for manufacturers will be to make sure those working with Li-Ion at every stage of manufacture have the correct training on dangerous goods, especially when handling Li-Ion batteries at the end of their lives.
Specialists in providing strong and robust travel solutions for a variety of different industries, ZARGES has developed the K470 Battery Safe in the hope of alleviating this growing pressure on manufacturers. The K470 Battery Safe is fully compliant with ADR P908 and SV376 and has a number of important features, which will ultimately mean Li-Ion batteries arrive safely and without damage.
The Battery Safe's foam lining expands in response to heat, extinguishing flames before they spread to adjacent batteries – if a damaged or old battery ignites, it prevents adjacent batteries from doing the same. The special absorbent material ensures that solid components are filtered out of the battery gases and that liquid constituents condense on the fibres' surface, therefore preventing any leaked flammable gases from igniting.
The strong but lightweight aluminium casing never reaches above 100°C, meaning other transported contents arrive safely, and the design is such that batteries are secured in transit, but easily accessible once they are safely delivered. The K470 can store up to three Li-Ion batteries, which are separated internally by fireproof padding and absorbent material made of textured glass fibres. Available in 25 different sizes, from simple hand-held options to giant containers with a volume range from 13 litres to a staggering 829 litres.
As the UK transitions to a carbon neutral economy, batteries will become an even bigger part of everyday life, and manufacturers are going to have to pay more attention to transporting them safely. Businesses that tackle these changes effectively will come out on top.
ZARGES
ZARGES is known for its continuous innovations in the fields of access, packaging and transportation and special constructions. ZARGES is the first light-metal construction company in Europe to be operating internationally from its headquarters in Germany, with around 800 employees and three production plants in Europe.
For more information visit: www.zarges.com