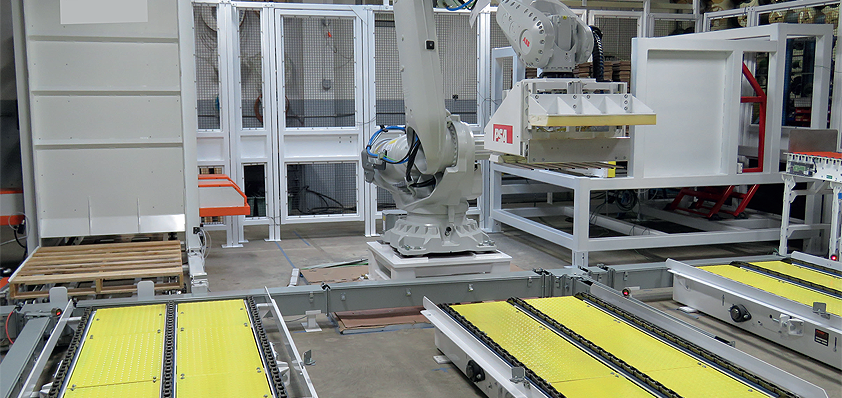 Production Systems Automation
Beyond robots
A privately owned engineering, integration, and custom manufacturing firm, for Production Systems Automation, diversification has paved the way to exceptional growth
Recognizing America's fastest growing private companies, the prestigious Inc. 5000 list has provided many of the USA's most well-known brands with their first taste of national exposure. Major names like Intuit, Zappos, Under Armor, Patagonia, and Microsoft, are among the list's previous honorees, and in August 2020, Production Systems Automation (PSA) joined the illustrious ranks. Thanks to three-year revenue growth of 626.38 per cent, PSA ranked 761st on the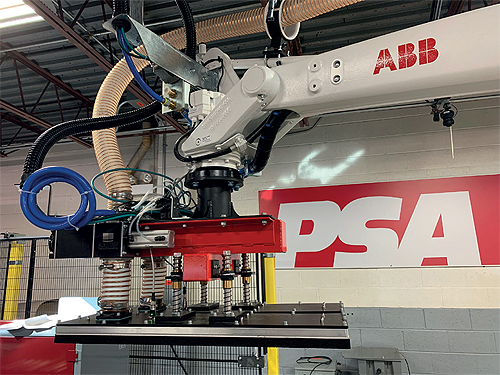 list, placing it in the top 20 per cent of the USA's most dynamic independent businesses. Speaking to Manufacturing Today, PSA Owner and CEO Michael McHale is quick to recognize the contribution of the company's workforce.
"I want to personally thank the entire team at PSA for their dedication in supporting the needs of our customers at such a high level," he says. "I truly believe that the growth we've experienced has been driven by our staff. We set a vision four years ago of what we wanted the company to look like and we've worked towards it with all our employees. We have a very dedicated team that has worked incredibly hard to help the business grow.
"I think the automation sector is a very people-centric environment and we are always challenging our staff with new technologies, continual learning, and pioneering projects that really drive them towards bigger and loftier goals," Michael adds. "Every day, our people come to work knowing they have something new and innovative to get stuck into. We encourage discussion too. Our staff have the ability to comment on projects and our process is naturally very team-oriented, so everyone's point of view gets listened to."
After founding its first location in Aston, Pennsylvania, in 1985, PSA began life as an engineering company building and installing electrical control panels for its clients. Growing in line with technological advancements, the company soon added mechanical engineers and machinists to its existing group of electrical engineers and fabricators. A second location was established in Duryea, Pennsylvania, in 1999, extending the company's service portfolio and allowing PSA to move to its current 21,000 square foot facility, which houses all engineering, electrical and mechanical production, full-service machining, and military work onsite.
In the early 2000s, PSA began installing and programming robots to work in its clients' industrial applications. This line of work has endured, and today, as a robotic systems integrator for both ABB and UR Robotics, the firm is staffed by qualified electrical and mechanical engineers, designers, welders, electricians, machinists, and technicians, both at Aston and Duryea.
Always looking for new opportunities, in 2018, PSA added repair and installation work to its offering. The company also designs a line of 'standard products' for industry specific customers and works with the US Military and Department of Defense on contracts relating to drone technology and ammunition housings. Such strong diversification means that clients look at PSA as more than just a turnkey automation solutions specialist, but as an industry expert with an impressive breadth and depth of knowledge.
"Being so well diversified allows us more channels to the market to grow into, which then leads to the overall expansion of our business and our growth," explains Director of Sales and Business Development Joseph Redding. "We are kind of unique in our offering to the marketplace. We are different to a traditional integrator. Though we focus on the robotics and controls system integration at our core, what differentiates us is the fact that we don't solely rely on those services. For one, our military and government work provides a lot of revenue and allows us to focus more energy on the robotics and controls integration side because those are areas with fairly long sales cycles. Along with the service and repair business at Duryea, our standard products line, which includes bedbug ovens, decontamination units for PPE, and test stations for the hot fill PET plastic bottle industry, help to make us successful, and prove that, as a business, we are not a one-trick pony."
The diversification Joseph celebrates has helped to stabilize the firm and drive its continued expansion throughout 2020 – a challenging year for the worldwide business community, but another record-breaking year of growth for PSA. In many ways, Joseph argues, the Covid-19 pandemic has helped the company to improve.
"The collaboration that working from home has required means the pandemic has opened the door to a lot more conversation and a lot more interaction than we might have had before," he reveals. "Microsoft Teams has allowed us to stay in contact with our customer base, keeping projects moving and preventing them from going stagnant. Incorporating Teams meetings and other virtual processes has changed how we do business on a daily basis and it's something we expect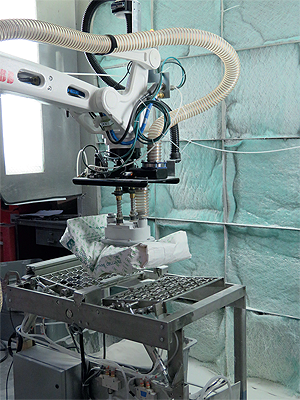 to carry through with us, even when the pandemic is over."
Of course, PSA is no stranger to technological innovation, and the company is widely recognized as a 'one-stop-shop' for its clients, providing everything from CNC machining to panel building, water jetting to welding, programming to system delivery. Having built strong partnerships with OEM manufacturers of industrial products and market leading producers of innovative equipment, PSA leverages the best technology the marketplace has to offer.
"Whether it be camera technology, sensors, robots, or conveyors that we are trying to integrate into a solution, by partnering with the OEMs that drive innovation we are always at the forefront of what's available on the market," Michael comments. "CNC programming, robot programming, drive control programming, and PLC programming – we do everything. What it means for our clients is that when something comes in-house, they don't have to worry about vendors seeing their drawings or any other secretive parts of their processes being revealed because everything is taken care of by us. It's a key technological advantage over our competition."
Among PSA's latest projects was the development of a robot retrieval system for Dorman Products in 2019 that allowed the company to catalogue recycled Toyota Prius batteries. More recently, PSA has developed two robot systems for Mia Products, designed to handle the packaging of Italian ices. Alongside the release of an intuitive collaborative palletizer for the wider marketplace, 2020 has seen PSA launch the SaniPro 2000, an oven capable of treating and decontaminating N95 masks. Joseph explains more about the timely innovation:
"We are not what I would consider a product-driven organization," he begins, "but we do design and manufacture some standard products. We developed the SaniPro 2000 because we saw the need when Covid-19 came about. We were initially manufacturing a bedbug oven, which uses dry heat to kill bedbugs, but we soon found that dry heat could also kill Coronavirus. We then discovered that if you add moisture to the heat, you can even more effectively treat protective equipment used around the virus. With this knowledge in mind, we pivoted on that offering and came out with the SaniPro for that specific market. Our core business remains as an integrator of equipment, custom building machinery for other people's manufacturing facilities, but if we see a gap in the market that we can exploit, then we are not afraid to make the most of that opportunity."
Thanks to years of reliably delivering on the desires and requirements of its clients, PSA has become renowned as a customer-centric business that puts people first. This approach not only benefits the company's clients, but also its staff, and when Michael discusses the organization's future growth strategy, it is clear that PSA's valued employees are the firm's priority.
"We are going to continue growing all of our verticals and diversifying the business because it continues to prove successful and helps us to stabilize our projects, our cash flow, and the job security of our workforce," Michael declares. "Honestly, that is the most important part to us – especially with the current global situation – making the company secure, safe, and stable for our employees, so no one ever has to worry about losing a paycheck. That is strategy number one, and then, from there, we will grow through potential acquisitions as those opportunities present themselves, as well as expanding our geographical footprint."
Production Systems Automation
Services: Engineering, integration, and custom manufacturing
www.psasystems.com