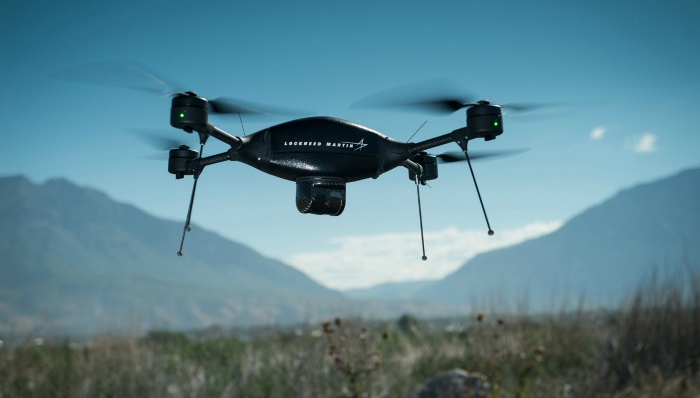 Proto Labs is in the business of enhancing its customers' products, Global Product Manager of 3-D Printing Greg Thompson says. "We've got all sorts of capabilities that we can offer to accelerate our customers' development cycles and launch new products to market sooner, using a variety of manufacturing processes, including molding, CNC machining and a 3-D printing," he says.
Based in Maple Plain, Minn., Proto Labs manufactures custom prototypes and low-volume production parts on demand. Founder Larry Lukis started the company in 1999 with the goal of reducing the manufacture time for injection-molded, plastic prototype parts.
Lukis chose to automate the manufacturing process with software that communicated with a network of mills and presses. This allowed plastic and metal parts to be produced more efficiently.
Since then, Proto Labs has grown to have nine manufacturing facilities in six countries. "We've got a really broad suite of services, all using the same digital manufacturing framework," Thompson says, noting that this includes the ability to turn around injection-molded products in 15 days or less. "That is a tremendous value to our customers who are trying to get to market faster.
"We also offer CNC machined and 3-D-printed parts in as fast as one day," he adds. "Engineers can't believe that we're able to ship parts this fast."
Critical Parts
Proto Labs serves an array of clients. Thompson says the company recently helped Lockheed Martin in the development of its Indago Quadcopter drone, which is used by the Royal Canadian Mounted Police in Canada, among other search and rescue applications.
Lockheed was very pleased with the high level of quality in Proto Labs' parts. In fact, "They're even going to use them in their production model," Thompson states. "Their time to market accelerated significantly."
Miguel Perez, an engineer for Lockheed Martin's Procerus subsidiary, praised Proto Labs' work. "In four months, we went from making the decision to switch to injection molding to having the final products in hand, and having them assembled," he recalled in a statement.
Room to Grow
Proto Labs has achieved a leadership position in its industry thanks to its recent growth, Thompson says. Two years ago, the company added 3-D printing to its specialties with the acquisition of FineLine Prototyping.
The acquisition allowed Proto Labs to combine its sales and marketing with FineLine's capability, allowing for huge growth, he says. "We've seen exponential growth in our 3-D printing service and continue to invest in ensuring that growth remains," he says.
The company also recently opened a new 77,000-square-foot facility in Cary, N.C, believed to be one of the largest 3-D printing facilities in the world. "It was just a really good move for us to get into that new space," Thompson says. "It gives us room to expand."
As Proto Labs has grown, the company has continued to adopt best practices to deliver high-quality parts. "We pride ourselves on reliability and repeatability," Thompson says. "We've got a very consistent workflow and work procedures that we follow.
"We're constantly checking our process for control," he says, noting that Proto Labs takes quality very seriously. "It is expected by our customers."
The company utilizes lean manufacturing practices and has earned ISO 9001 certification for all of its services. "We really focus our manufacturing around process optimization and continuous improvement," he says.
Increasing Value
Thompson, who joined Proto Labs last year, is proud of how the company provides the right services to its customers. "They will come to us with their needs on a project, and we're able to meet those needs and delight them in doing it," he says.
"I also like that we're constantly looking to expand our capabilities," he says, noting that the company recently added overmolding to its specialties. Engineers are now able to receive overmolded parts in 15 business days which was never an option in the past.
"There's lots of value that we continue to bring as we expand our capabilities," Thompson says. "I am very proud to be part of such a solutions-oriented company."
He adds that the future of 3-D printing looks strong for the company, as its adoption and use expands. "Customers are really seeing the value of 3-D printing," Thompson says. "Customers are getting more comfortable with it and using it throughout their organizations."
Not only will 3-D printing help these companies get products to market faster, "It unlocks new designs and geometries," he says. "There's so much value that 3-D printing brings. I think customers are starting to see that value, not only for prototyping but also end-use production."