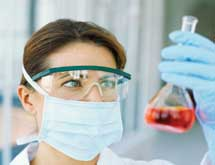 Purafil is a world-leading, ISO 9001:2008 certified single-source manufacturer of media, filters, modules and equipment to remove gaseous air contaminants as well as patented air monitoring technologies. "Purafil understands the chemistry between the air we breathe and the vital elements it affects," President and CEO Jim Mash says. "The health and comfort of people, the reliability of automated processes within industrial trade, and the preservation of priceless works of art are significant to our clients. In fact, our unparalleled team of scientists and engineers are trusted worldwide to protect people, improve reliability of production processes, and preserve history."
Based in Doraville, Ga., Purafil specializes in engineered products for the removal of gaseous contaminants in the industrial, commercial, museum/archival, municipal, airborne molecular contamination (AMC) and data center markets. Purafil was founded 40 years ago, and today, the company is owned by Kaydon Corp., a designer and manufacturer of performance-critical products based in Ann Arbor, Mich. Kaydon Corp. is publicly traded on the NYSE as KDN.
"With Kaydon's added support, we have developed a comprehensive strategy to double Purafil's business every five years," Mash says. The company's reported sales totaled nearly $30 million last year.
Protection Mission
Purafil serves a diverse customer base, but corrosion control is its core business. "Our industrial customer base is our largest sector as it accounts for approximately 60 percent of our business," the Pennsylvania native estimates. Purafil's industrial market includes global pulp, paper, petrochemical and refineries, as well as steel and smelters.
Industrial customers operate their facilities with sensitive electronics and computers. Purafil maintains clean air in these sensitive environments to improve process reliability and to help prevent expenditures for new systems and lost revenue due to repairs and other downtime-related expenses.
Another vital segment of Purafil's business consists of municipal clients. The company's Environmental Systems Division (ESD) governs operations within the municipal or water/wastewater market. Purafil ESD provides "products for global odor and corrosion issues, along with emergency gas scrubbers for protection from chlorine," Mash says.
Purafil notes that wastewater plants generate offensive odors and many are close to residential communities. "Purafil's uniquely patented chemical media destroys odors permeating from the facilities, thereby eliminating the looming problem," the company says.
"In addition to the odorous aspect, chlorine is a dangerous gas that is used to disinfect drinking water," it continues. "Purafil engineers a customized product that consumes the chlorine gas in the event an accidental spill occurs. Purafil chemists, with more than 50 years of combined experience, can produce an array of media products to remove the most aggressive gases."
"Odor and air cleaning issues also occur in the commercial marketplace such as airports, office buildings, schools and universities, and light industrial applications," Mash continues. "Purafil products also play an integral role in nontraditional markets, such as in-vitro fertilization facilities." In fact, he notes, independent reports indicate clean air increases the success rate of pregnancies in these facilities.
"Finally, we protect world's treasures like the Sistine Chapel, the U.S. Archives and the Museum of Modern Art just to name a few."
Purafil can eliminate aggressive gases that are capable of causing corrosion, decay and deterioration in preservation and archival environments. Mash explains these gases are often environmentally in­duced products and by-products such as auto emissions.
"Our brand states we are 'First…in Clean Air' and we are very proud of our impressive list of accomplishments within the filtration industry," he says. "That list includes being among the first designated in the trade guidelines to clean the air and dramatically reduce the outside air in commercial buildings. We realize that reducing outside air in commercial buildings can dramatically reduce energy costs and provide a better work environment."
According to Mash, Purafil is the only ISO certified single-source manufacturer of gas-phase air filtration products and services. "All of our competitors purchase most of their products from less dependable sources, " he says. "Purafil is also continuing to invest in research and development to meet the booming filtration demand and exceed expectations."
Enjoyable Work
Mash became a part of Purafil in 1993. "My background prior to joining Purafil was project management for large, mechanical projects, which included Atlanta's Hartsfield-Jackson International Airport and several 70 story high-rise buildings," he explains.
Mash has been extremely successful in his professional journey. "Although the problem-solving and management as­pects of my early career were enjoyable, the years I have spent at Purafil, helping to develop new technologies and building a global network with a family appeal have been extremely rewarding," he says.
Focused Employees
Mash praises the company's staff. "One of our strongest company assets is our dedicated workforce," he says. "Purafil is proud to have several chemical filtration veterans with the company. In fact, many of our employees have celebrated 20- [to] 30-year anniversaries with the company.
"Albeit true, company goals that align with its employees' are not commonplace in today's professional culture. We applaud our team of knowledgeable and tenured employees. We strive to operate as a family and we do our due diligence each day to ensure our mission and goals remain a top priority."
Aside from sales, Purafil also maintains a steadfast focus on safety with its employees. "Purafil has weekly safety meetings in order to provide continual training and educational reinforcements directly related to safety," Mash admits.
"We also educate both plant and office workers about Purafil's unique features, benefits and the global services we provide," he continues. "A knowledgeable employee is more likely to adhere to safety practices and remain focused on the tasks and goals at hand."
Global Distribution Network
Another key to Purafil's success is the company's global distribution network. Today, Purafil has more than 200 factory-trained representative firms in approximately 60 countries.
It is very important to guarantee development opportunities are available to sharpen the skills sets of the domestic and international employees and representatives. "We host comprehensive training sessions and continuing education [programs]," Mash states. The headquarters also serves as its campus and strategic international site where Purafil conducts hands-on factory training for its global representative distribution network.
"We are further developing our training to include on-demand video classes so our representatives can remain well educated on our products and services," Mash explains.
Adding Value
Mash contends that Purafil provides stellar customer service to its global customers with added-value features and benefits. For instance, the company performs approximately 20,000 complimentary media life analyses annually in its on-site state-of-the-art laboratory, which are available in eight different languages.
"As a complimentary service to our customers, Purafil conducts a lab analysis, which consists of compiling and testing a customer's chemical pellets (whether they were produced by Purafil or by a competitor) to assure that the pellet's shelf life hasn't expired and the filtration products and equipment are functioning as designed," the company says.
"We also provide patented real-time environmental air monitoring technology for our customers to identify prevalent and problematic gas families before severe damage occurs from corrosion. Those pivotal reports are also provided in eight languages," Mash stresses. "We are the 2010 Environmental Exporter of the Year, and approximately 65 percent of our business is exported. In addition to these reports, we have a diverse staff to offer unparalleled service and customer service.
"In fact, members of our main office fluently speak ap­proximately 12 languages and this cultural feat supports our global business."
Standards and Practices
Purafil recently acquired the latest International Organization for Standardization (ISO) 9001: 2008 certification for its quality management system.
"Since our initial certification in 1997, we have undergone internal and external annual audits to ensure our systems and procedures provide consistency and meet quality standards," Mash says. "We realize that continuous improvements are paramount to our success as we work to protect people, products and processes."
Within the past two years, the company has implemented a number of environmentally conscious practices to coincide with its commitment to continuous improvement. "We have moved to recyclable packaging and we now use recycled plastics for many of our products," he says.
"We have made strides in our on-site chemical plant to incorporate an environmentally friendly production process," he adds. "We have a lean team dedicated to evaluating and, ultimately, minimizing waste."
Another Successful Decade
Purafil embraces a hands-on learning approach. The Purafil experts stay abreast of new regulations and standards because they collectively serve on several design committees to develop air quality standards, conduct tests and analyze reports and invest in R&D to support global filtration innovation.
"Air quality is more important now than ever before," Mash professes. "Our corrosion business will un­doubtedly expand as electronics continue to shrink in size to meet demand. Meanwhile, ozone, along with other chemicals, gases and their by-products all continue to negatively impact the air quality."
"General odors are seemingly more important to the public," Mash says. "Curious employees, homeowners, patients and pedestrians want to know what those odors are, whereas years ago, the odors may have lingered and gone untreated." For example, building occupants and homeowners became aware of indoor air quality after the U.S. Environmental Protection Agency (EPA) declared that indoor air pollution is a high-priority public health risk.
"With that, the EPA inadvertently created a distinct residential market and helped to facilitate our commercial product sales," he explains. "We also now have the leadership and financial support of the Kaydon Corp., and if the economy's upswing remains constant, I expect Purafil to revel in another successful decade of global business."