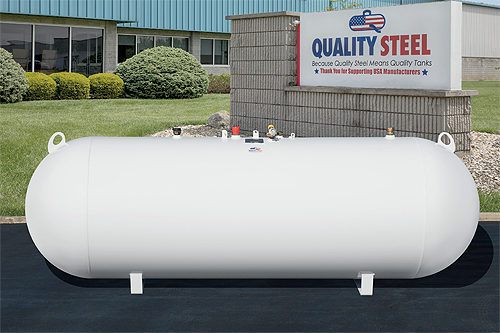 Quality Steel Corporation
Tank commanders
With a focus on continuous improvements, enhanced customer services, product diversification and creating new service offerings, Quality Steel Corporation (QSC) is on track for an exciting future
Amanufacturer of pressure vessels for residential, commercial, small industrial and agricultural use (with a core focus on the production of propane tanks) and a subsidiary of LT Corporation, Quality Steel Corporation (QSC) has been a feature on the landscape of the Mississippi Delta for 64 years.
Established in 1957 in Cleveland, Mississippi, the business remains family- and employee-owned, with the current President and CEO Sean Wessel having taken over from his father-in-law Jim Tims, the son of founder Lowry Tims.
Lowry himself began his career in the propane gas business and following a fruitless search for a high-quality tank, he decided to fill that gap in the market himself. Primarily focusing on 250 gallon tanks, which were built on the same site where the company's headquarters remains to this day, Lowry created a solid American manufacturing business, which steadily grew and flourished, originally under Lowry's management, and eventually passing to his sons.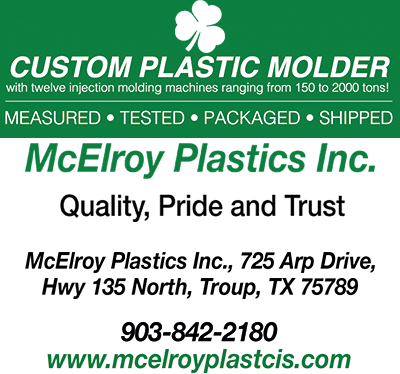 Over the ensuing years QSC underwent several major re-evaluations to remain competitive, but it was in 2013 where a real evolution took place, with the acquisition of its largest competitor, American Welding & Tank. Lynn Hardin, the current VP of Sales & Marketing at QSC played a significant role in the negotiations of this deal and he explained some further details about what made it so remarkable. "At the time, we were one of the three major propane tank manufacturers in the US. We were the smallest and American Welding & Tank was the largest, so it was rather like a guppy swallowing a whale!
"It was pretty big news throughout the propane industry, but it just occurred at the perfect time when American Welding & Tank had a need for new ownership and direction and we could fill that need. It took us almost three years to get that deal done, and as a result we became the market share leader in the industry and we have worked really, really hard to maintain that position."
Clearly this was a very important development for QSC, but as company President and CEO Sean Wessel noted, American Welding & Tank was by no means the last acquisition made by the business. "In April 2019, our parent company LT Corporation expanded our group of companies by purchasing another family business, LP Cylinder Service. This is a tank refurbishment business based out of Shohola, Pennsylvania, and is now a sister company to QSC."
In basic terms, LP Cylinder Service recertifies, requalifies and refurbishes older tanks. "This was kind of a hedge for us, so when we are in recessionary markets, and people are not interested in buying new tanks, they would buy refurbished tanks instead," added Sean. "Again, they are a family company, which means we have very similar cultures and we have formed a great team altogether with LT Corporation."
The acquisition trail has continued for LT Corporation, and as recently as October 2020, it added another family business to the mix with the purchase of the Buckeye Fabricating Company, located in Springboro, Ohio. Forming another sister company to QSC, this division steps away from the propane industry, and brings customized vessel and cylinder manufacturing to the Group. "Buckeye makes American Society of Mechanical Engineers (ASME) coded tanks and non-coded tanks, and this again provides some diversification away from propane for us," Sean confirmed. "We are now in the process of integrating Buckeye into our family of companies." With these additions, the organization now operates six facilities in four states, across three time zones, with a little over 400 employees.
Thanks to the bold steps that QSC has taken, Lynn explained that it is now the US leader in ASME residential and small commercial propane tanks, with tanks ranging in size from 120 gallons to 2000 gallons' capacities. Its tanks can be for aboveground or underground use. "We also build propane dispenser tanks for propane fueling stations for Autogas, and anhydrous ammonia tanks for the agricultural industry," he added. Add these tank capabilities to the operations provided by Buckeye and LP Cylinder and the offering that the Group provides is formidable.
Yet, this isn't what Lynn and Sean believe is the main differentiator between QSC and other manufacturers in its sector. "Sean and I are both big believers that our people are the major factor in making us stand out from the competition," Lynn emphasized. "We've spent many years building our team and we have got a very seasoned sales force, which is dedicated to creating solid customer and distributor relationships – our distribution network in the US and Canada is really second to none in our industry. Believe it or not, year, in year out, our number one capital expenditure is people. We invest quite a bit of money each year in training and live programs – you name it, we try to make it better!
"But we do see our culture, which is very family-focused, as our 'secret sauce,' and this is an important factor in our acquisitions. Whoever else we may buy in the future, if we are going to maintain our culture then a handshake and a smile will still have to mean something."
This focus on culture and people has also proved very valuable over the past three years, as the company advances through the stages of a lean implementation across all its facilities. "To say that we are excited about this is probably an understatement," exclaimed Lynn. "It has gained very positive employee feedback and we are getting good results out of it. The program has really helped our employees' voices to be heard and brought about a closer relationship between team members, middle management and the executive team."
"We are listening to our team members and from that we've identified process improvements, safety issues, and other areas of concern, so it has really worked well," agreed Sean. "At the start of the program we hired some continuous improvement professionals for all of our QSC facilities, who are led by a continuous improvement leader, based out of our West Jordan, Utah facility. We are implementing the Kaizen philosophy and before the pandemic we were on an average of about one Kaizen per month, at each QSC location, where we also assemble teams during Kaizens to work on specific issues.
"I have been really inspired and I think the leadership team has been as well, about all the great ideas that come from our people. To see our employees' eyes light up when they are speaking to the leadership team about the results is just amazing. We have much, much more to do on our lean journey, but we are excited about it and we will continue to invest in that area."
With acquisitions to integrate and a major lean implementation underway, it would appear that QSC already has an active agenda to complete, but rather than rest on its laurels, it has also embarked on a five-year, $13.9m investment into expanding its Fremont, Ohio facility. "Fremont is the largest of our three QSC facilities and we operate two shifts and two production lines there," Sean explained. "We have a growing workforce, which demanded additional office and training space, as well as enhanced dining and locker room facilities. The investment also covers expanded production capacity, and we are very happy to be delivering these improvements.
"This investment also reinforces the idea that we do what we say we will – so this was a commitment from the leadership team and – pandemic or not – we are moving forward. We can't wait to have the Grand Opening hopefully sometime in July this year."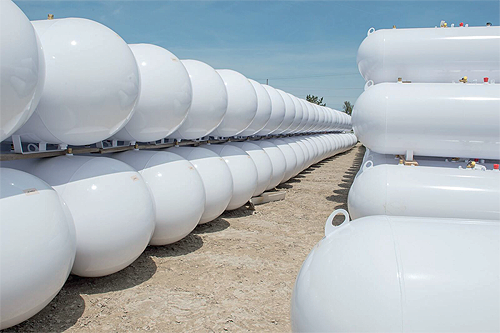 Having raised the specter of the coronavirus, Sean moved on to reveal how QSC had been dealing with Covid-19. "Early on in March 2020 we were as nervous as everybody about what the pandemic would do for our business, as well as worried about our local communities and families.
"Once the leadership team saw how things were headed, we gathered together and strategized about what we needed to do to protect our people, and our business, with people as the priority. We immediately put some travel restrictions in place, we enhanced our protective equipment, we mandated social distancing, we required masks, and we followed a lot of the OSHA and CDC guidelines.
"We also reassured our staff that if they were sick or exposed, they can stay at home in quarantine and we will continue to pay them. I know this was the absolute right thing to do, to protect our people and their families."
A legacy from Lowry Tims that remains an important principle for QSC is its belief in delivering good, old-fashioned, customer service, and again, this was an area that needed to be adapted to reduce the risks associated with Covid-19. "Customer relationships are so important to us, and we build most of these by sitting across the desk from somebody or meeting them at trade shows or industry events, and obviously, the pandemic stopped that," said Lynn. "So, as a sales group we had to back up and look at what our options were and how to best serve our customers and we made the decision to embrace technology and continue calling on our customers in a virtual environment.
"We then took it a step further and used it as an opportunity to do some things throughout the year that we typically wouldn't be able to do, which culminated in trainings with our distributors and propane customers.
"I am very proud of the fact that in the midst of a pandemic, we found a way to add value for our customers, where a lot of companies weren't able to, so we were very blessed to have the opportunity to go out there and do that," added Lynn.
Both Sean and Lynn had emphasized the good fortune QSC has experienced through the pandemic period, and Sean noted it was very important to them to give back to the community – again another ethos inherited from the Tims family. "We give to food pantries in the locations where we operate and make sizeable donations to organizations that make a deep impact in these communities," said Sean. "We encourage our employees to be involved where they can, and because of the blessings we have been given in 2020, despite the pandemic and the challenges out there, it was very important for us to pay it forward where we could."
As MT spoke to Lynn and Sean in the second month of 2021, one of QSC's primary goals remains a continuing focus on keeping people safe, both at and away from work. "Furthermore, with the economy being a little uncertain and volatility in the markets, we need to monitor the rapidly changing landscape and pivot our strategy where necessary to protect our business," added Sean. "The way we will do that is by focusing on maximizing our productivity, ensuring we continue to produce a high-quality product and keeping expenses and costs controls in place.
"Also as Lynn alluded to earlier, we need to continue to enhance our training on the shop floor, as well as protect our 'secret sauce' and the culture that makes us a unique and very successful company. We can't lose sight of the fact that we are a family business and we need to continue to focus on the family and keeping our folks safe and happy.
"Lastly, we need to have a relentless pursuit of acquisition, diversification and growth now more than ever. Back in 2016 our leadership team embarked on a strategic planning effort and this continues on an annual basis each year, focusing on how we can continue to grow our core tank business, so that will be another focus in 2021 for us."
"We also have an exciting product line launch that we hope to be announcing soon," Lynn divulged. "I can't share exactly what that product is, but we are excited about its potential and we feel it will bring us one step closer to becoming a total solution provider for our propane customers."
Going forward, the solid foundations that QSC has in place will stand it in a firm position to add additional growth and success to its already respected pedigree in the market. As it maintains its longer-term strategy, the business looks set to flourish and reach further heights than ever before. "We are really trying to listen to our customers' needs and ask how we can solve their problems," concluded Sean. "I think we have got the right formula, and as long as we continue to listen to both our customers and employees, then the next three to five years should be very exciting for us."
Quality Steel Corporation
Products: A manufacturer of pressure vessels for residential, commercial, small industrial and agricultural use
https://qualitysteelcorporation.com/