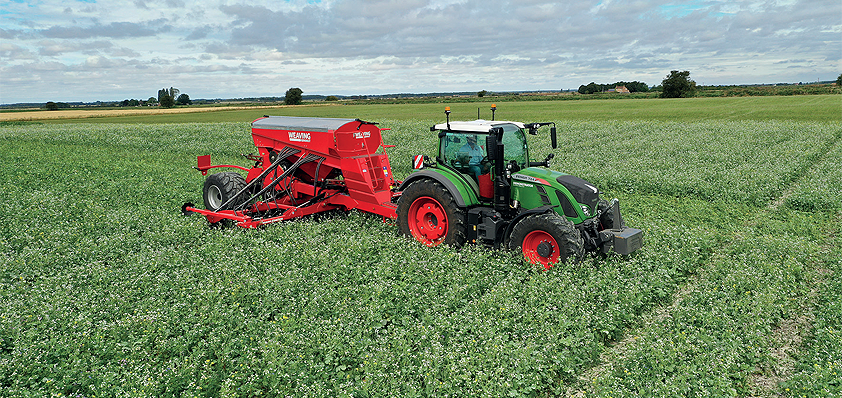 Technology & ingenuity
R&S Machining, Inc specializes in 4 & 5 axis machining, creating high precision, extremely complex parts for aerospace and defense applications
Today located in a very highly equipped, 260,000 square foot office/manufacturing facility in St Louis, Missouri, R&S Machining, Inc. was founded in 1992 by two business professionals with many years of experience in the machining industry. Taking their expertise and building upon it, over the next 23 years the founders have built a manufacturing environment targeted around the precision manufacture of aerospace components. As an aerospace supplier, R&S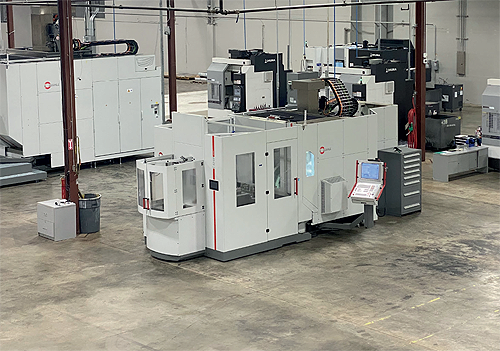 Machining, Inc enjoys a great partnership with many significant manufacturers, with Boeing being a fine example of the blue-chip organizations with which it works.
Featuring a group of highly skilled men and women who are committed to maintaining only the very highest of quality standards, the staff at the business include well-trained machine operators who control a wide array of equipment. They continually monitor the products are conforming to the client's requirements, with customer satisfaction the ultimate goal of the entire team.
Describing itself as a specialist in 4 & 5 axis machining, as you would expect R&S Machining, Inc prides itself on utilizing the best machining centers from globally recognized suppliers, with names such as Okuma, Hermle, Fadal, Makino and Haas. Furthermore, its shop floor also features lathes from manufacturers including Miyano, Okuma and Citizen, EDM Wire from AGIE and EDM RAM from Leblond Makino and AGIE, grinding tools from Okamoto and Toyoda and inspection machines from Hexagon and Leica.
This who's who of the manufacturing machining world are supported by internationally recognized engineering software solutions such as Mastercam, Verisurf, Catia, NX Siemens, Vericut and PC-DMIS.
This extensive list of equipment and technology allows R&S Machining, Inc to constantly meet and exceed customer requirements, and the variety of machines enables the organization to make the same part in many different ways. It also means the business can be versatile in the array of materials that it can work with, with its experience ranging from plastics and aluminum, to hard metals.
These areas all combine with its flexibility and willingness to think out of the box, and set R&S Machining, Inc apart from the competition. Not only does the company offer multiple approaches to customers on how they can complete a project, but its extensive machine tool set-up means that it can cover individual areas or processes, or combine them, eliminating costly setups and increasing capacity.
Having described the operations of R&S Machining, Inc in broad terms, it is worth examining the businesses machining capabilities in more depth, as it is these which truly are the foundation of its sterling reputation. Starting with Milling, where R&S Machining, Inc describes its offering as having 'all the bases covered!' For less complicated parts, 3 axis machines are very efficient. The 40 & 50 taper, high torque machines give the rigidity and power required for cutting various hard metals. The 4-axis vertical and horizontal machining centers then add in a level of efficiency through the continuous operation of more complex parts. For the most difficult or complex par ts, the 5 axis machines allow the company to machine very challenging requirements without risky setups or relocating parts. Again, this helps to increase capacity and handle the complexity of parts to ensure that the unique customer requirements are fulfilled. To take it one step further, some of these machines are equipped with turning capability. This capability increases the quality of those complex parts, where turning and milling features must be held to each other.
This brings us to Turning, where R&S Machining, Inc has extensive capability. From 2-axis big bore to multi-axis/multi-spindle live tooling machines, its CNC Lathes are automated with loaders and unloaders, allowing for 24/7 production with little operator interaction.
On the Production side, R&S Machining, Inc has added automation and cutting edge technology. Its Horizontal Machines are equipped with a Flexible Manufacturing System or FMS, an automation solution that will monitor programs, tools, and schedules, making sure the machine has everything it needs to make the part. The machines probing ability is a large part of this monitoring process. Through this, many areas can be inspected, and if something changes, the machines are equipped to make adjustments to keep production in motion without sacrificing quality. This enables the business to predict is productivity. Currently operating with 34 pallets, R&S Machining, Inc is able to run lights out production of 34 identical or different parts.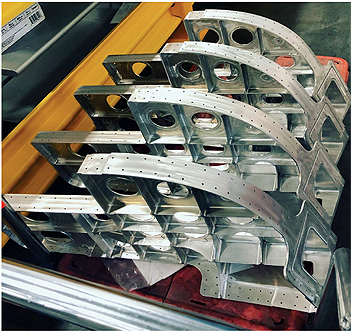 Moving onto the Electrical Discharge Machining (EDM) and Grinding capabilities – these add a preciseness for particularly unique parts and gives customers access to R&S Machining, Inc as a one stop location for all their needs.
It is clear that any component created by R&S Machining, Inc is going to be a highly precise, and extremely high quality part, and this latter point is sustained in a number of ways. The business operates a variety of inspection equipment, and this allows it self- audit by comparing inspection processes to ensure it has the correct one in place before starting production. This can be done via a conventional check, or through a higher tech approach using Romer arms, CMMs or lasers.
Hexagon Metrology CMMs are at the heart of the inspection department. Their accuracy surpasses all others in the industry, and this means that parts are checked to the highest standard. Furthermore, the re-engineering of an old part is simplified with its scanning capability. It also aids in identifying problem areas in the manufacturing process.
These extremely high levels of excellence are what clients expect from a company certified to ISO 9001 and AS9100 Rev. D. In addition, R&S Machining, Inc's accreditation by NadCAP and its use of MBD/DPD ensure that its customers' engineering will not be compromised, and by maintaining these quality certifications, R&S Machining, Inc is able to continuously improve its own operations.
The areas of expertise that we have already covered go a long way to highlight the various technologies and processes in place at R&S Machining, Inc, but there are two more strings to its bow. The business also offers a Kitting service, where a family of parts will remain conveniently located within one box. This eliminates shipment delays due to products coming in from various sources and streamlines the shipping and receiving process. Clients benefit from single point of contact, which allows them better management of their supply chain.
Finally, R&S Machining, Inc is also able to perform sub-assemblies, in a unique service provided to its customers. This helps eliminate any concerns or increases in lead-time due to non-conforming products from multiple vendors. Again, this helps streamline the management of a customer's vendor supply chain, as well as demonstrates how R&S Machining, Inc is always prepared to go the extra mile in order to anticipate and fulfil the needs of its customer base. There has been a dramatic growth curve for R&S Machining, Inc since the company was founded, but the management team have no intention of slowing down in 2021. There are bold investment plans on the agenda going forward, designed to further expand its manufacturing centers in St Louis, including upgrades to current locations and additional new equipment. These plans also require the recruitment of as many as 60 new staff, with the younger generation very much one of the driving forces behind the plans to implement as much technology as possible. New sites are also on the horizon, with facilities in Texas and Seattle also a future ambition.
Thanks to the spirit of hard work and determination instilled into the business' DNA by its founders, R&S Machining, Inc forecasts growth of $40m over the next five years. It looks set to achieving its goals, through its strategy of quality, flexibility and the constant drive to exceed the customers' expectations time and time again.
R&S Machining, Inc
Products: Aerospace components manufacturer
http://randsmachine.com/