A bright future
A strong manufacturing facility in India facilitates the global explosion proof equipment leader, R. STAHL, to achieve unprecedented levels of growth
Manufacturing Today Europe last spoke to Joerg Fitzek of R. STAHL in India back in June 2015, when he talked about the company's successful history as a critical manufacturing subsidiary to the German based, explosion protection experts, R. STAHL. Nearly a year on, we find out from Joerg how the company's busiest manufacturing facility has developed and how changing market conditions are impacting on its growth strategy.
"Since last June the most prominent step has been a restructuring of our organisation and as part of this we have put forth a new and improved organisation chart," he explains. "Under the leadership of qualified and experienced stalwarts we now have a large and motivated team. We have finalised a recruitment drive and we now have a complete team with well-defined roles and responsibilities. With this in mind we foresee a very good future for this site with assured order intake from overseas customers in the Asia Pacific, Middle East and African markets."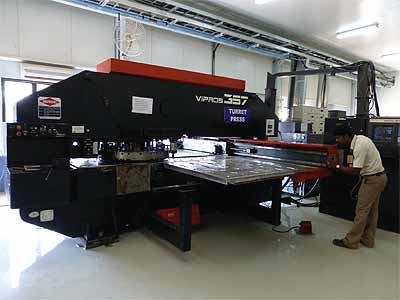 One of R. STAHL's historically key markets is the oil and gas industry and the economic slowdown within this industry has had a noticeable effect on the company. Critically though, this has coincided with strong growth from new and emerging markets that are beginning to open up for R. STAHL. "There is a tremendous slow down in the upstream oil and gas industry," confirms Joerg. "Little or no investment in this stream has impacted a lot of manufacturing companies like ours. However, the pharmaceutical and chemical industries are burgeoning on a global scale and there are investments that are happening here that culminate in more requirements for electrical and instrumentation products designed for hazardous areas."
He also highlights the growth opportunities presenting themselves in the renewables sector, where focus has rapidly gathered pace over recent years. In terms of geographies, Joerg notes the fortunate development of India's domestic market where ongoing petrochemical and refinery projects are positive and other projects in the shipbuilding industry for example are continuing to grow. "All of this is resulting in an increased uptake of explosion proof equipment from select oil and gas industries based in India," he says.
One particular area that is proving lucrative for R. STAHL at present is in LED products. "This technology is becoming more and more dominant in all industries around the world, including those that operate in hazardous areas," Joerg continues. "International governments are encouraging consumers to adopt it and this fosters growth for companies like ours that have a wide portfolio of LED lighting solutions for hazardous environments. We are able to take advantage of this even further by remaining very open to the development of new designs."
Illustrating this commitment to continuous development, the company in India remains focused on innovation and recently completed several new LED products for zone-2 hazardous area installations. "We design and develop this lighting ranging from floodlights, sheet metal clean room lights, emergency lights with battery back-up, right up to pendant lights and linear lights," Joerg outlines. "Importantly, we have the complete support and technical guidance to deliver these project results from our parent company in Germany." Further supporting the development of R. STAHL's LED range, a marketing campaign named 'The STAHL Explorers' is seeing its Ex-standard LED products being tested in extreme conditions around the world. More information on www.stahl-explorers.com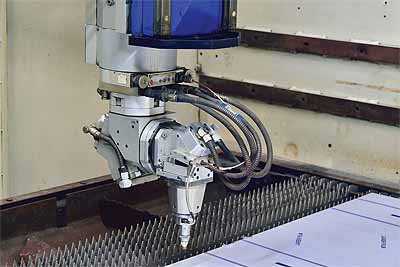 .
Such focused attention to development and growth opportunities has rewarded R. STAHL with record levels of growth over the last year. In what Joerg highlights as "a quantum leap in annual sales" the business has increased turnover from 12 million euros last year to 16 million euros."One of the reasons behind this is that we secured a large repeat order from a leading refinery in India," he explains. "Besides this we have also reached out to major EPCs and end users in the pharmaceutical and chemical industries with our enhanced product portfolio, including the LED luminaries range and this has resulted in a lot of good business. We expect to make about 22 million euros in sales in the year 2016'', he said.
"Another reason for this success is that exports to Asia Pacific, Middle East and African regions have shown significant increases over the past year. Our parent company is also encouraging other subsidiaries and partners within the distribution network to source from India – meaning products made at this facility. We have the added bonus of producing products that are certified according to the latest IEC standard for explosion proof equipment."
Whilst the challenges posed by the oil and gas industry continue, success and growth in the pharmaceutical and chemical industries is positive, and working to capitalise on this will be a key part of R. STAHL's progress from now on. Putting together a complete package for these markets, whilst at the same time investing into its manufacturing capabilities will be central to this. Recent investments of this sort include upgraded tooling for sophisticated CNC machines, and in correspondence with increased training and investment into its personnel the Indian firm is gearing up to cope with any future rises in demand.
Joerg also points out opportunities in the Indian shipbuilding industry, where the government is encouraging companies to buy from domestic suppliers, so putting themselves in front of prospective clients will be another focused activity over 2016. "Over the coming 12 months we will be positioning our newly developed products in the domestic and international markets with the aid of their USPs which are unmatched," he concludes. "In the longer term, I have a vision to scale up not only the annual sales figure by high double-digit growth, but also to add onto our manufacturing line in India , high-end technology and the development of new explosion-proof products and solutions to take the portfolio to the next level. We are also working towards being the leading manufacturing facility of our kind in India, which is already enforced by the IEX Ex approval."
R. STAHL, the explosion protection Ex-perts
Products: Specialist manufacturers of explosion-proof equipment