Gripping experience
Radical Sportscars is right where it wants to be with its product offering, so the manufacturer of high-performance racing cars has now focused on developing new and existing markets
Driven by pure innovative spirit and the need for high-speed sensations, racing enthusiasts Phil Abbot and Mick Hyde set up Radical Sportscars in 1997. Hardly did they suspect that what started as a playful personal venture would grow into one of the most recognisable race car brands around the world. "Both wanted to experience the downforce and the feel of racing in a specialist car, but at a more affordable price," remembers Radical's Business Development Director, Nigel Land. "This is what motivated them to produce their initial Clubsport car that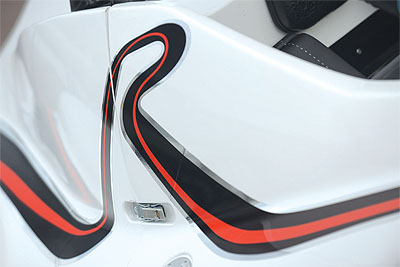 carried a certain degree of downforce, operated on slick tyres, and was powered by a motorcycle engine. They created the car for themselves, but it soon became clear that the marketplace was not satisfied by any of the mainstream British racing car manufacturers, so it made good business sense to look into the possibility of commercialising the product."
Once the opportunity was realised, Radical relocated from Macclesfield to Peterborough, where it is still based to this day. "It was around the same time that the three key areas of the operation were formed – the engineering and manufacturing of specialist components, engine development, and car assembly, and these grew into the three businesses that make up Radical Sportscars," Nigel continues. "You can look at them as standalone companies, although they are also symbiotic. Thirty per cent of the components manufactured by Radical Precision Engineering go into our cars, while the remaining 70 per cent supply the pharmaceutical, oil and gas, and petrochemical industries."
Defined by their ability to deliver exceptional performance in a safe and reliable fashion, the Radical race cars have been designed with one purpose and one purpose only – to go racing. Spearheaded by its talented Chief Designer, Nick Walford, Radical offers a progressive driving experience with its cars, something Nigel considers a serious advantage in the marketplace. "Our vehicles have a real aero and a very high mechanical grip, but unlike many other specialist cars, the aero grip is very progressive, which gives the drivers the necessary confidence that they can initially drive slowly before receiving it.
"It also merits mentioning that all of our cars are twin-seaters, meaning that they have an extra functionality of offering the driver the opportunity to take someone with them while experiencing the car. Naturally, it can be used for training, too. Our SR3 model, for example, is available with dual controls to support a valuable training experience," he points out.
It has often been the case in today's world of motor racing that technological advancement achieved through pouring an astonishing amount of money has overtaken the driver's qualities as the major factor that determines success in a race. Not with Radical. Nigel insists: "Our racing is not defined by the size of their racing budget. The only way people can enhance their performance is through practising more.
All of our cars are single-spec, therefore, the competition is between drivers and not chequebooks. Most importantly, this and the cars performance is precisely what people like about Radical. They want to know that the driver on the grid next to them has the exact same specifications in his car as they do."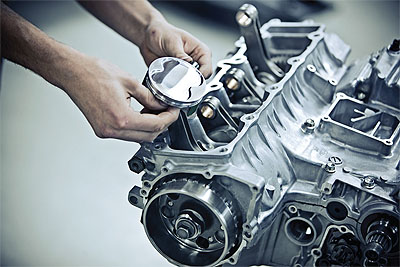 Performance-wise, the Radical cars excel to a level that is equal or surpasses that of GT cars, and Nigel believes that it is important to clearly explain how fast the models actually are, so that the customers are fully aware of the vehicles' capabilities. "If we take the SR1 as our entry point car, its performance and lap times are better that of a GT4 car, while the SR8 is about two or three seconds quicker per lap than the top GT3 cars.
"Educating the clients on the specifications of our products is crucial, particularly in those markets that are relatively new to motor racing. We are doing very well in countries such as South Korea and China and are in the process of shipping our first ten cars to a brand new facility in Kuwait. Furthermore, we have also entered the Israeli market this year," Nigel reveals the company's international exploits. "We export over 85 per cent of our cars, North America being our strongest market. It is incredibly buoyant, especially with the introduction of motorsport country clubs across the USA, and even though we are very well-represented, we still see huge potential to grow there," he enthuses.
"How we are going to service a particular area is of utmost importance when we are examining our opportunities to expand into new markets. We need to be at the highest level possible in supporting our customer base with technical expertise, part supply, and logistical help. Our team of internal engineers cover thousands of miles every year, travelling to provide technical support to race series all over the world, and that is key to ensuring that we maintain and build on our reputation of a fully supportive race car manufacturer in every market we are present," Nigel establishes.
Enticed by the prospect of jumping into a new adventure, Radical is closely monitoring the commercial aspects of the electric vehicles market, feeling that it possesses the required capabilities to be successful in the field. According to Nigel, a combined power unit can be packaged relatively easy within a Radical car, and he is certainly encouraged by the changes Formula E is undergoing. "It is moving away from its origins and there is a lot more manufacturer involvement in the class, which I expect to grow even stronger, as Formula E continues to change its regulations. The limitations of electric cars are well-documented, but we are currently discussing the way forward with a number of partners, so we are confident that, should the market present an opportunity, we will be very well-positioned to take advantage."
Radical has now reached a phase of its product development, which completely satisfies the company, and Nigel admits that the brand's cars are exactly what the customers want, adding that continual changes and tweaks do not necessarily sit well with Radical's client base. "All we need to do is continue to improve our efficiencies and provide the best product that we can," he claims. "In terms of the wider business, the plan is to grow into markets where we are either underrepresented, or not represented at all. Our ambition is to work with these markets to ensure that we do not just supply them with cars, but also provide the necessary infrastructure and systems to deliver the right level of Radical experience."
Radical Sportscars
Products: Racing cars