rational einbauküchen GmbH
A rational approach
By combining exceptional design, innovation and outstanding functionality, rational einbauküchen GmbH has established a strong foothold in both its home country of Germany and abroad
With more than 50 years of experience behind it, rational einbauküchen GmbH (Rational) has developed an impeccable reputation for creating a diverse range of kitchens that meet the high standards of its customers. From purist and design orientated to timeless yet modern kitchens, Rational has the developed models with a distinct character while also offering the opportunity to add personal creativity and customised solutions. "Since our establishment 53 years ago we have cemented ourselves in the upper part of the market, with 50 per cent of our customer base located in Germany and 50 per cent based abroad," begins Thomas Klee, Managing Director of Rational.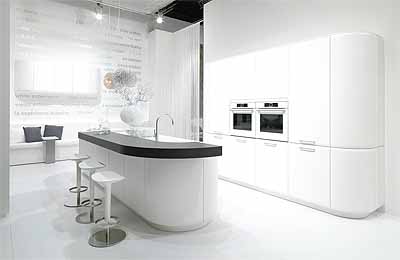 "For a long time the UK has been one of our most successful markets and we have been active there for many years; we also deliver to other European markets and are witnessing increased demand from China. The difference between China and Europe however, is that China is a project driven business focused on multi unit housing, einbauküchen while in the UK the focus is on residential housing. We mainly deliver to kitchen specialists, not giant wholesale stores, but smaller firms that focus on the kitchen industry. Having kitchen specialists as our target group has proven beneficial for us as we have the product diversity and flexibility that a kitchen specialist is looking for," he adds.
Today represented in more than 50 countries across the globe, the company has been involved in a number of milestone projects; these include equipping the apartments of The Pearl in Qatar and the luxury villas of The Palm Jumeirah in Dubai with its kitchens. Relied upon to deliver optimum quality, the company has maintained its excellent reputation through continuous improvement and investment in its design and manufacturing processes, close working relationships with suppliers and a keen eye on market trends, as Thomas highlights: "We are highly dependent on the industry of our suppliers, particularly in technical terms, so we keep an eye out for new developments both in technical terms or when it comes to colours or materials. We also try to initiate our own developments, whether this is a design or new technical solutions; sometimes this is done with an outside supplier. For example, we have been working with Karim Rashid on a new system at our in-house department; this system will be launched at Eurocucina Milan 2016. Following the launch, the industrialisation will take place, the necessary fine tuning before the release of the system in September; this is a big step for us and we can't disclose too much currently but it has been a lot of fun working with a great creative mind such as Karim Rashid."
In addition, the company has diversified its product portfolio with the Mahlzeit range with the goal of introducing a simple kitchen that is easy to plan and is available at an affordable price. "The Mahlzeit range is all about people having a good time in a decent kitchen that isn't crazy expensive or luxurious but instead offers something nice and simple," says Thomas.
Alongside focusing on product innovations, Rational is also in the throes of a corporate restructure that involves moving all production to Italy with the goal of streamlining activities and increasing efficiency in areas
from production to packaging. "The relocation was not an easy decision as Rational, at its core, is a German export business; because of this we have been trading on the Made in Germany trademark. However, over the last decade it became clear some readjustments were required as there was some overcapacity in terms of production sites. In response to this we have shut down both of our German manufacturing sites over the last six years and are now focusing on the main plant in Italy," explains Thomas. "We are now shifting to the Engineered in Germany slogan, as we are still a German company with German headquarters and a showroom in Germany. Moreover, all of the departments the client would have contact with are still based in Germany."
He continues: "We have relocated our big workshop for specialised work to our main plant and now aim to invest in new machinery such as laser edged doors and panels. These operations were previously outsourced but we will soon be able to provide these services in-house. By bringing these jobs back in-house we can be more flexible and have more control over the whole process; we will also be investing in lacquering surfaces and super matte surfaces as the latter is anticipated to be a big trend in the future. On top of this, we want to simplify packaging by customising this exactly for each unit; this means we will need less packaging but the product will be better protected than before. These are our goals for 2016."
Moving forward the specialist kitchen manufacturer has a lot on its plate, however these improvements and investments are certain to result in solid growth in the export market, as Thomas concludes: "After the tough restructuring phase we will aim to remain stable in terms of turnover, but will focus on the export market as there is little movement in positions with competitors in Germany. To expand further into the export market we will become more involved in exhibitions and network with the goal of changing the ratio of the business to 60/40 without losing any turnover in Germany. This way we will achieve solid growth over the coming years."
rational einbauküchen GmbH
Products: Modern brand kitchens