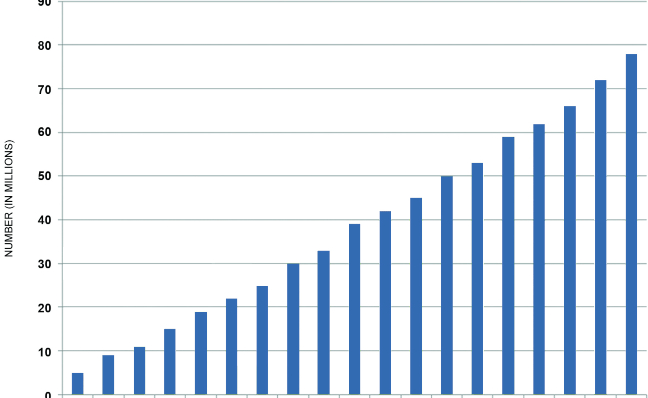 Attention manufacturers using Allen-Bradley PLCs: Do you know the key skill gaps that are hurting your productivity, efficiency and profitability? Do you know what to do about it?
You have a lot of challenges as a manufacturer: technology, efficiency, productivity, quality and machine obsolescence, to name just a few. But there's one overarching, comprehensive problem that encompasses all these challenges – getting the right people in place and training them to do the job well. Without that, your factory won't be productive.
Your Experienced Mentors Are Leaving
In earlier times, you had mentors who could pass the baton. Older control and process engineers could lend their experience and tribal knowledge to new team members. You could afford to bring new employees around slowly, to nurture them and give them greater challenges as they grew in experience and skill.
Unfortunately, those days are over. It's likely that you had a significant number of baby boomers in your plant. And now, with as many as 10,000 baby boomers retiring a day, many manufacturers have no choice but to throw their new staff into the plant floor battle with little supervision, no experience and little training. That's a huge detriment to your productivity,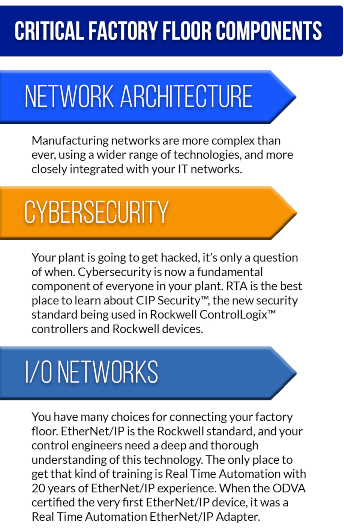 efficiency and profitability.
Your Skill Gap is Growing
At the same time that you're losing experienced staff, the processes and technologies are getting more complicated. In the old days, the only skill a control engineer needed was ladder logic. Ladder was 80 percent or more of the job. Now, you need your controls group to be well-versed in a much wider range of skills and technologies than ever. Their range of knowledge needs to include network architectures, safety, cybersecurity, motion control, network protocols, cloud applications and even big data. That's in addition to programming and maintaining your PLC control systems!
New technologies are being introduced into your plant faster than ever, which means your controls staff is working on technologies that weren't covered in any of their formal course work. These new technologies and processes are important, but a well-trained, focused and knowledgeable staff is the real game-changer for productivity of factory floor operations.
It's Hard to Find Practical Training for Control Engineers
There are many options for increasing the knowledge and skill levels of your controls staff, including online courses, books, white papers and blogs. These resources are valuable but just not practical. It's unreasonable to ask your already overburdened control engineers, with significant operational responsibilities, to juggle training alongside their normal work and family responsibilities. When they're in-plant, the chances of them finding an uninterrupted hour to learn more about cybersecurity or safety or I/O networks is unlikely.
There's also training, often free, hosted by distributors, vendors and trade associations like ODVA and Profinet International. Those sessions are well done and highly focused – but they tend to be focused on a single technology that they promote and sell to the exclusion of everything else. It's often not well-rounded training, and sometimes a thinly veiled sales presentation.[HA1] That's not going to get you a well-trained and effective controls staff.
A Better Training Option for Your Control Engineers
Instead of the single technology-specific training offered by the different trade associations, distributors and vendors, you can get multi-technology training that's designed for the well-rounded controls engineer. Training from Real Time Automation[HA2] focuses on the three most critical components vital to the success of your factory floor in 2019: Network Architecture, Cybersecurity and I/O Networks.
Network Architecture – Manufacturing networks are more complex than ever, using a wider range of technologies, and more closely integrated with your IT networks.
Cybersecurity – Your plant is going to get hacked, it's only a question of when. Cybersecurity is now a fundamental component of everyone in your plant. RTA is the best place to learn about CIP Security™, the new security standard being used in Rockwell ControlLogix™ controllers and Rockwell devices.
I/O Networks – You have many choices for connecting your factory floor. EtherNet/IP is the Rockwell standard, and your control engineers need a deep and thorough understanding of this technology. The only place to get that kind of training is Real Time Automation with 20 years of EtherNet/IP experience. When the ODVA certified the very first EtherNet/IP device, it was a Real Time Automation EtherNet/IP Adapter.
Real Time Automation classes run twice a year, with a fall class devoted to training developers[HA3] on EtherNet/IP, and a spring class covering the most common industrial protocols targeted to control engineers. Here's what control engineers from other plants report:
"This was an awesome overview of the protocols! Great class." – Jim, Control Engineer[HA4], Food Industry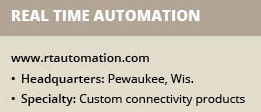 "One of the best training events I've been to. Have gone to multiple other trainings, but typically don't get the experts and knowledge that were provided." – Bob, Control Engineer, Packaging Systems
More information on the two-day training, including the schedule for 2019 Fall EtherNet/IP class, is available at rtautomation.com/product/ethernet-ip-training-workshop/, visiting: rtautomation.com/contact/ or calling 1-800-249-1612.
Not Interested Today?
Want to stay informed about future training opportunities but can't stand getting one more newsletter in your inbox? Get the Best Darn Manufacturing Newsletter delivered by the good guys and gals of the postal service. You can get it at no charge by visiting rtautomation.com/company/newsletter/.
Of course, you can always play the game the old-fashioned way and call 1-800-249-1612 and ask one of our application solution specialists to throw a newsletter your way.
ABOUT THE AUTHOR
John Rinaldi is Chief Strategist and Director of WOW! for Real Time Automation (RTA) in Pewaukee, Wis. With a focus on simplicity, support, expert consulting and tailoring for specific customer applications, RTA is meeting customer connectivity needs in applications worldwide. Rinaldi is not only a recognized expert in industrial networks and an automation strategist but is a speaker, blogger, the author of over 100 articles on industrial networking and the author of six books including Industrial Ethernet; OPC UA: The Basics; Modbus – The Everyman's Guide; OPC UA – The Everyman's Guide; and EtherNet/IP – The Everyman's Guide. https://www.linkedin.com/in/johnsrinaldi