Recor is sitting pretty
Established in 1949 by Rene Corthouts, the Recor Group is one of Europe's leading producers of high-quality furniture.
The company has hitherto enjoyed its greatest success in its native Belgium, but is active across Europe, most notably in Great Britain and France. Now managed by Philippe Corthouts, Recor is divided into four separate organisations, and includes, amongst its range of offerings, beds both electric and static, mattresses, suites and sofa beds, dining and bedroom furniture. The vast majority of these are sold directly to retailers, and only a small percentage are sent through wholesalers. The company employs approximately 1000 people, and enjoys a turnover in excess of 130 million euros.
Recor's prominent position in the market has been secured and maintained as a consequence of its perpetual emphasis on R&D. The company has therefore acquired a reputation for excellence in design, and the close attention that it devotes to each stage of the development process, from the initial drawings through to consultations with fabric manufacturers. To further aid the progression of each design, Recor co-operates closely with its customers, and is able to tailor its models to respond to individual ideas and requests. Furthermore, to ensure that the highest quality is maintained throughout, teams are employed within individual product departments to constantly monitor and check for product imperfections. As a consequence, Recor can proudly boast to be ISO 9001 certified.
The company is consistently developing new products, and possesses production facilities in three countries: Belgium, Slovakia, and Hungary. The latter two operations became essential when the Belgian office began operating at full capacity, and have, themselves, expanded considerably. In addition, Recor benefits from its own stage for presenting its latest designs to clients. Each year, the company holds an in-house exhibition at its showrooms in Hasselt, Belgium. The event is aimed at European customers, and has historically produced sales increases in its aftermath. In addition, Recor is present at trade shows across Europe, aiming each time to attract attention with its latest innovations.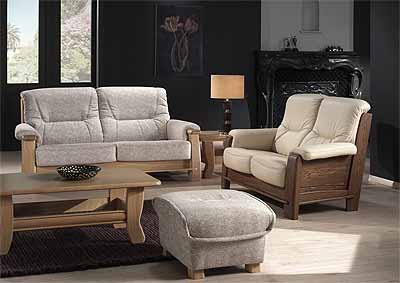 Amongst the range of products that Recor promotes, it offers a selection of both modern and rustic suites, with or without a reclining mechanism. Recor's reclining suites are equipped with a space-saving wall away relax system; guaranteeing customers' advanced seating comfort. The same innovation is also in place on the company's reclining chairs, on each of which there is the possibility of six different mechanisms, which serve to emphasise Recor's focus on ingenuity.
The company's Belform division, too, is devoted to the delivery of high-quality suites. Founded in 1992, it is accommodated in an 8000 square metre factory in Belgium, producing an average of 50 suites per day. The facilities are defined as 'modern', allowing the company's team of specialists to develop designs with a youthful appearance, such as its Costa, Nasa, and Tiffiany models. Furthermore, Belform is able to offer original suites that suit independent needs, allowing clients to select fabric, leather, or a combination of the two.
Approximately 15 kilometres away from Brussels, the Recor Group also has a facility established for the production of sofa beds. This possesses a 6000 square meter production facility, and has, on a yearly basis, enjoyed a ten per cent rise in turnover; mainly owing to custom established in the Benelux. Over 50 different sofa beds are produced, utilising four different actions – the width of the sleeping area varies from 80 centimetres to 160 centimetres. Furthermore, Recor's mattresses – either Bonnel, Pocket Sprung and memory foam- are manufactured using the latest technological advances at our purpose built factory in Genk.
Recor advocates the highest standards of customer care, and thus provides a comprehensive after-sales service. In fact, the company attaches a five-year guarantee to all of its products. Recor aims to provide a service that is unbiased, and entirely sympathetic to clients' problems; as such, a separate department has been established to deal with after-sales operations.
The company's continued ability to stay ahead of its competitors has been based upon its embrace of action furniture, and its broader ability to recognise trends in the market at an early stage. For example, a couple of years ago, Recor identified a shift away from leather towards fabric, and has been able to adapt its product range to meet such developments. The company pledges to continue listening closely to its customers, to ensure that success will long be built on this basis, and is currently investing millions of euros into strengthening its export markets. Particular emphasis is being placed on the UK and Ireland, and the recent launch of a new range of leather reclining suites and dining room furniture is expected to further advance the company's growth.
Recor
Products: Furniture
Sites: Belgium, Hungary and Slovakia
Employees: 1000
www.recor.be