Renault electrification drive gains momentum with new partner
The French multinational automobile manufacturer has commercially underscored its commitment to a greener planet
Renault might turn 125 next year, but that doesn't mean it's set in its ways. In fact, the car giant has doubled down on its sustainability commitments by partnering with a global high-tech engineering corporation.
Swedish-Swiss firm, ABB, has a renowned automation and robotics division. Renault will now harness its state-of-the-art technology to automate its electric vehicle (EV) production network. This will come into effect across several key markets.
ABB has delivered most of the 160 units promised to Renault so far. These will help deliver increased capacity at Renault's advanced e-motor assembly lines in Cléon and Douai, France.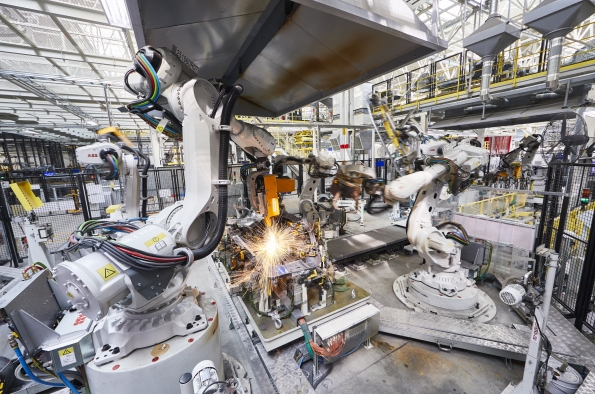 In focus: Renault and electric vehicles
At the Douai site, ABB technology will help manufacture a new generation of EVs with advanced body-in-white facilities. It will also provide SafeMove software to provide supervision for automated assets.
The move will increase Renault's Lean capabilities. But it also forms part of the group's publicized 'Renaulution' strategy, which aims to generate profit sustainably through EVs.
"ABB is proud to have worked with Renault Group for more than two decades and we're delighted to support them again as they accelerate the electrification of their product line-up," said Marc Segura, President of ABB Robotics division.
"Renault Group has established itself as a pioneer in the electric vehicle market with successes such as the Renault Zoe.
"With our expertise in flexible manufacturing, we look forward to ensuring these successes continue as we all move towards a sustainable transport future," he concluded.