Breaking the mould
With a wealth of industry expertise, candle manufacturer Renegade Candles is facilitating an exciting era for the industry, thanks to a focus on consumer-tailored products
Kathy LaVanier's first foray into the home fragrance and décor industry came in the early part of the 1990s, during stints for the likes of Bath & Body Works, Victoria's Secret and Wicks n' Sticks. A move into the manufacturing sector followed, working for such brands as Illuminations, Candle-lite, and the Fragrant Passage Candle Company. There, Kathy acquired the skills and experience needed to launch her own custom candle manufacturing, which she did, in 2010, upon founding the Renegade Candle Company with three other co-conspirator industry experts.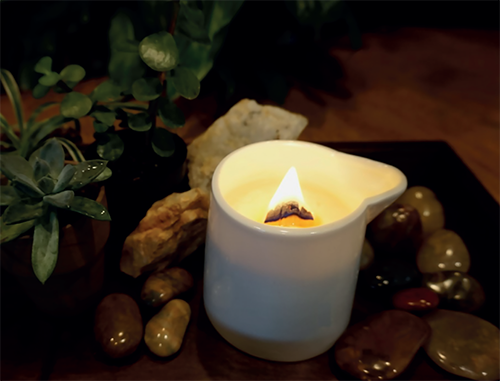 Today, Renegade offers customers a fresh approach and meaningful ways to overcome obstacles within the marketplace, and it's this rebellion against corporate culture that gives the company its name. Driven by a belief in the need for a consumer-driven approach, Renegade is committed to thinking outside the box. That means, pushing for bold and innovative ideas that help deliver the very best for its clients.
"At Renegade, we focus on helping entrepreneurs get started," remarks Kathy, CEO of Renegade. "We do have big clients, like Abercrombie & Fitch, and Estée Lauder. But we also take on small, upstart clients, and help them find out if their new brand will be a success with candles. That's really our team's DNA: helping new entrepreneurs have a space where they can go to get their product manufactured, and do so in a safe way."
"We know how to do that, and we have a strong record of helping small companies, particularly within the cosmetic sector, to extend into candles," says Jake Snowden, who joined Renegade as Director of Design and Development after previously working for and helping launch two leading candle brands.
Renegade's vision for the sector is reflective of another upstart industry: craft beer. "In recent years, we've seen the rise of local beermakers – who charge more, but who also do something interesting and specialized, tailored to a particular client who enjoys a particular type of product," Kathy comments. "Candles are very similar; we help clients that are focused on a particular part of the marketplace, and it's so much fun because our clients don't live in that corporate box. Instead, they push the envelope, they have fantastic ideas, and they're excited and prepared to cut to the chase, not waste time on politics and endless meetings."
For Kathy, part of the appeal of the candle industry for these smaller start-up clients is the protection offered to the industry by the Anti-Dumping Order, which seeks to prevent overseas producers from undercutting US competitors on price. "There was a point where companies from China were importing candles, and selling them at retail for less than we could buy the wax, because they were being subsidised by the Chinese government," Kathy recalls. "That was driving candle companies out of business in the US.
"It was the coming together of the industry against that practice that led to the founding of the National Candle Association (NCA) in the 1970s," she explains. "That saved us – unlike the t-shirt business, or the steel business, and some others that didn't act in time. For us to start a candle company in the US, with all of its manufacturing based in the US, and using mostly US raw materials, is all possible because of the Anti-Dumping Order."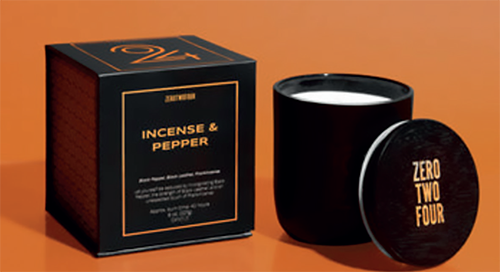 Recently having completed a four-year stint as President of the NCA, Kathy is vocal about the importance of the association today. "The NCA still maintains that Anti-Dumping Duty, and lobbies Congress to keep it in place," she explains. "The NCA also put together a committee that created the safety standards for candles, which I've been on since its inception in 1997. They're voluntary standards, but we've had plenty of success regardless, bringing about reductions in home-candle fires of more than half."
With the company's close ties to the NCA, it's perhaps little surprise that Renegade itself places a strong emphasis on safety. "We won't compromise," says Shanon Yawkey, VP of R&D who has over 20 years' experience in the candle industry. "Other companies may be willing to cut some corners in order to land a client, but we will not. The product has to be safe. That's an absolute for us."
In driving these higher safety standards, Renegade isn't alone. "A thing that a lot of us that are in candles like about being in candles, is that we're good friends with the competition," Kathy reflects. "Although we're independently competitive on price and design skills, we make a product that could potentially be dangerous, and so we pull together, cooperating as an industry to make sure to the best of our ability the product is safe."
When Kathy and the team founded Renegade, it was their mission to build a company with enthusiasm and passion for the industry. That it's been a success is no doubt, and the company's work continues to be bolstered by the experience, knowledge, and ambition of its team. "Everybody who works at Renegade is excited to be here," Kathy tells us. "It's like we're BFFs. We love working together, and our clients love working with us as a result – because we make business enjoyable, and because we treat them as partners and as friends."
Renegade Candle Company
https://renegadecandles.com
Services: Custom candle manufacturer