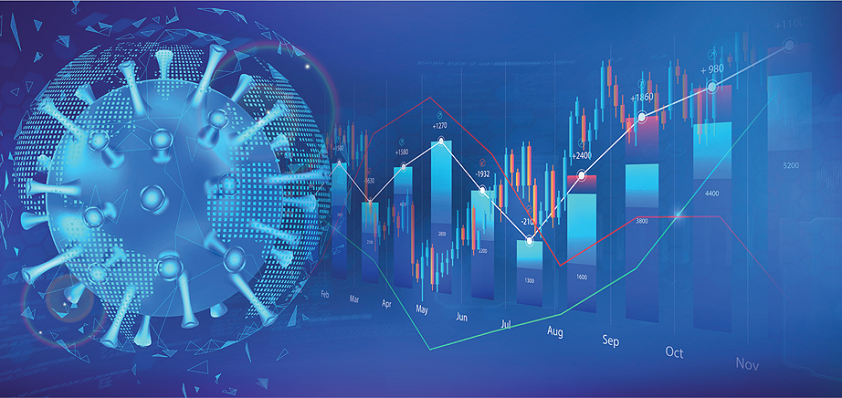 Premankur Roy Paladhi shared these recommendations: "To cope with the coronavirus pandemic, consumer goods and retail organisations need a robust business continuity plan (BCP), one that is based on a holistic supply chain strategy and built on flexible and strong digital foundations. Any BCP should anticipate disruptions and provide proactive recommendations to keep pace with fluctuating demand and fulfilment cycles.
"With ever-growing global interdependence, today's supply chains are increasingly volatile, uncertain, complex and ambiguous (VUCA). In fact, our discussions with supply chain leaders reveal that roughly one-third of the goods sold by businesses to consumers cross at least one international border.
"In our supply chain engagements around the world, we see that VUCA is increasingly relevant. In a food and grocery supply chain, fresh produce is the most complex, with a long production cycle and short shelf life. However, supply chain visibility is rarely holistic and lacks systems thinking.
"Systems thinking allows supply chain leaders to zoom out and plan for disruption rather than making one-off operational decisions in a crisis such as this one. A strong digital foundation equips an organisation with the capabilities to embrace a product-centric and digital-native state, and to be forewarned and forearmed for potential future disruptions. This means focusing on these three business basics:
People. Companies need to make sure their employees, partners and customers are educated on the challenges and opportunities in this period of changing supply chain.
Processes. In a VUCA world, supply chain processes should be agile and disruption-ready. With judicious use of artificial intelligence (AI)and machine learning (ML), digital supply chains can take a fresh look at the process of decision-making. Organisations should move from command and control to exception handling and management behaviour to be ready for future disruptions and challenges to the supply chain.
Platforms & tools. Digital platforms and tools are central to delivering advanced supply chain planning capabilities and collaboration, based on creating a digital foundation. Many supply chain vendors are investing in platforms that are self-learning and have the ability to manage complex networks.
"Given the ongoing COVID-19 pandemic, it is important to balance efficiency and resilience. Supply chains that factor in disruptions before they strike and inform workaround strategies in real-time outperform those that were created exclusively for operational efficiency, enabling organisations to contend with the disruption caused by the coronavirus and ensuring a more sustainable business operation in the future."
Alex Rinke talked about supply chain resilience in action during COVID-19.
"In the current crisis, businesses are struggling to keep their finance and supply chain operations running smoothly, which is particularly worrying in areas such as food, medicine, medical equipment and other day-to-day essential items.
"Supply chain resilience is being seriously tested and these critical industries in particular need to find ways to ensure they can continue to function throughout the pandemic."
Real-time insights mean better decisions
"Artificial Intelligence (AI) is ultimately proving to be a solution to many supply chain issues. It can help businesses by providing a complete overview of their existing supply chain and production processes, suggesting changes where necessary.
"For example, process mining technology, which is powered by AI, acts as an X-ray by monitoring all the processes within the supply chain, before putting a spotlight on potential bottlenecks. It can flag high-risk vendors throughout the supply chain and assess how likely it is that goods will be delayed, providing clarity around where specific adjustments are needed, rather than making onerous adjustments to the overall supply chain.
"Vendors who typically serve just one region or sit elsewhere in the supply chain, for example, can then step in to plug some of the gaps. This level of real-time insight is only possible with the latest technology, which enables business leaders to make the best possible decisions during times of such uncertainty."
Global coordination is key
"The COVID-19 pandemic has forced many businesses to adjust to new demands and navigate stringent new regulations – all of which have had an impact on organisations trying to identify and source alternative suppliers, especially those providing medicine and medical equipment.
"While technology is central to keeping companies' supply chains functional during this crisis, this can ultimately only be achieved through a coordinated global effort.
"Many supply chains cross borders and continents, making it impossible for any continuity to happen without widespread international co-operation.
"While this starts with every organisation first understanding where it is most vulnerable to disruption, it will ultimately require a concerted global response to ensure there is minimal overall disruption.
"For this to work, transparency is key. A combination of internal process analysis, the identification of bottlenecks and international co-operation will allow companies to make the best possible decisions amid such uncertainty, helping business leaders to make data-based decisions and drive immediate action."
Premankur Roy Paladhi
Premankur Roy Paladhi is Industry Solutions Group Lead, Retail, Consumer Goods, Travel and Hospitality Practice, UK& at Cognizant.
Cognizant is one of the world's leading professional services companies, transforming clients' business, operating and technology models for the digital era. Its unique industry-based, consultative approach helps clients envision, build and run more innovative and efficient businesses.
https://www.cognizant.com/en-uk/
Alex Rinke
Alex Rinke is co-founder and co-CEO at Celonis, the market leader in AI-enhanced Process Mining and Process Excellence software, transforming data into insight and action. Its Intelligent Business Cloud allows organisations to rapidly understand and improve the operational backbone of their businesses. Companies around the world including Siemens, 3M, Airbus and Vodafone rely on Celonis to guide action and drive change to business processes, resulting in millions of dollars of cost savings and improved customer experiences.
https://www.celonis.com/