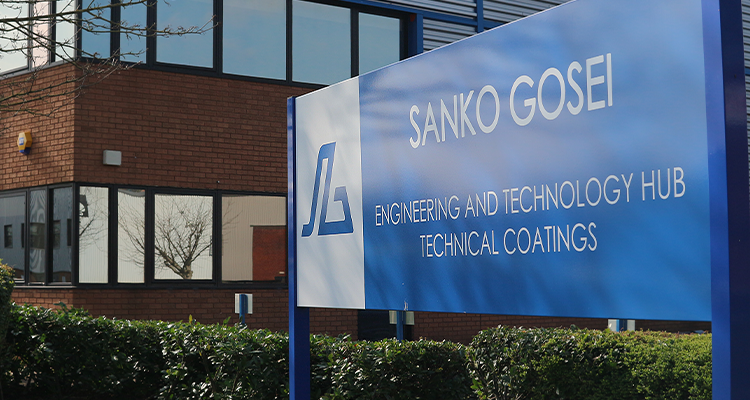 Revving up innovation: Sanko UK sets new standards in the automotive industry
With a strong foothold in the ever-evolving automotive sector, Sanko Gosei UK Ltd (Sanko UK) is a part of the wider Sanko Gosei Group (Sanko) which stands as a global leader in the production of top-tier injection molded components. However, the organization's commitment to excellence extends beyond mere manufacturing. Sanko sets itself apart by offering partners a comprehensive first-tier operation, encompassing a wide range of services to meet every need. From in-house engineering and tooling design to precise manufacturing and assembly operations, Sanko ensures that every aspect of the production process is handled with meticulous care. Operating across the US, Europe, and Asia, Sanko has established a global presence. In the UK alone, the company boasts a dedicated workforce of 250 skilled employees across two facilities. Wayne Ash, Managing Director of Sanko UK, sheds some light on the base company's history.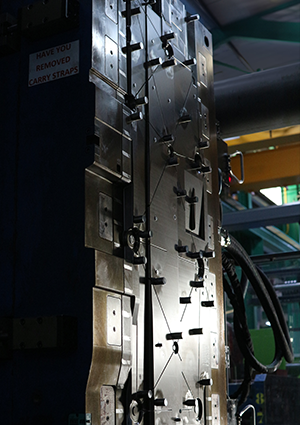 "Sanko is a Japanese-owned business that was established in Japan in 1940. Over the years, we have expanded our operations from Japan to the Americas, opening 23 divisions. In Japan, we have our headquarters, as well as a manufacturing plant and toolmaking facilities. In addition, we have a presence in China, the Philippines, Thailand, Indonesia, and India. In Europe, we are established in the Czech Republic, Hungary, and the UK. Lastly, we have also expanded our operations to the US and Mexico. Initially specializing in injection molding, Sanko underwent a strategic shift in 1992 to concentrate on the development of automotive products. This transition was facilitated by the establishment of Sanko UK in 1987. The British division primarily functions as a toolmaker, providing crucial support for injection molding operations. Over time, Sanko UK expanded its capabilities by incorporating its own injection machines to conduct trials for the automotive sector. These trials gradually evolved into full-scale production, encompassing both injection molding and toolmaking by 1994. Today, Sanko UK operates with a diverse array of machines, ranging from 220-to-3200 tons.
Our Skelmersdale facility houses large equipment units, and focuses on serving the automotive sector, with approximately 99 percent of its operations dedicated to this industry. Thus, since 1990, we have transitioned away from non-automotive manufacturing, such as air conditioning units. The production of air conditioning units has been shifted to the Far East where it is more cost-efficient. Instead, we have shifted our focus to being heavily involved in the automotive industry, particularly in the electric vehicle (EV) sector. As a group, Sanko's automotive operations currently account for approximately 60 percent of its turnover. This significant contribution can be attributed to the growth of Sanko UK's automotive manufacturing operations, which have played a pivotal role in driving the group's overall performance and success. While most of our toolmaking operations are now conducted in our Far East divisions due to cost considerations, we still manufacture some of our tools in the UK. This allows us to retain some level of toolmaking capabilities locally.
Strategic investments
"Additionally, in 2021, we acquired another facility in Birmingham, which serves as a valuable complement to our injection molding operations. This facility specializes in secondary processes, adding value to our overall manufacturing operations. Moreover, it enables us to offer a broader range of services, including interior products. Basically, the Birmingham facility receives the plastic produced in Skelmersdale and efficiently paints and assembles it thanks to both its robotic lines and the additional huge manual booths. By leveraging this facility, we can better serve our customer base in Birmingham and bring the painted and assembled parts back to Skelmersdale, where they can be supplied to our customers in the northwest region of the country," he adds.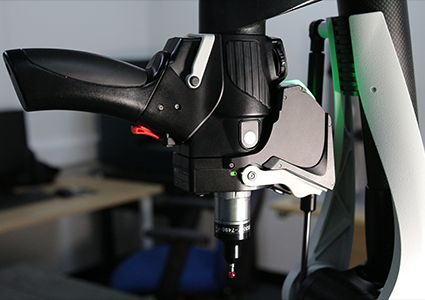 By expanding its footprint both internationally and nationally in the UK with the opening of the Birmingham facility, Sanko is positioning itself for future success. Alongside these strategic investments, Sanko demonstrates a commitment to continuous improvement through ongoing investments in new machinery and workforce development. "In response to increased demand and to support Sanko UK's business, two new machines and a new pipeline have been recently implemented in the Skelmersdale facility. Furthermore, based on the current forecast, there are plans to build three-to-four more machines in the same facility. Overall, in the past five to six years, Skelmersdale has seen substantial investment of circa £10 million.
Bridging the skills gap
"To address the current staff shortage our industry is currently facing, Sanko UK offers apprenticeship programs. We collaborate with local colleges such as St. Helens or Wigan College to promote engineering as a viable career option to students. Our aim is to increase awareness among the younger generation about the field of engineering and the multitude of opportunities it offers. We have three apprentices undergoing training in tooling within our organization at the moment and actively engage with graduates and postgraduates, maintaining a close partnership with John Moores University. Over the past six-to-seven years, we have had the privilege of working with approximately four individuals who originated from that university, and they continue to be valuable contributors to our team. There is a noticeable generation gap within the engineering field, making it imperative to train and develop young individuals to sustain a certain level of know-how in the field. We firmly believe that our apprentices will play a significant role in bridging this gap and ensuring a smooth succession within our organization," he states.
Sustainable solutions
Sanko places great importance on sustainability and actively supports the growth of the EV sector. "Last year, we took a significant step towards reducing our carbon footprint by installing solar panels on the roof of our building. Another conscious effort we have made is transitioning all our company vehicles to hybrid or electric models, aligning with our commitment to sustainable transportation. When acquiring new machinery, we prioritize efficiency by replacing older machinery with more advanced and energy-efficient models. This not only leads to significant cost savings but also reduces our environmental impact. Similarly, in terms of forklift trucks, we have opted for hybrid options whenever possible," he concludes.
Sanko UK's focus on the automotive sector has driven its adaptation to the industry's evolution, particularly in manufacturing parts for EVs. The company's flexibility and ability to adapt to emerging trends position it as a key player in the industry. Through its contributions, Sanko UK plays a vital role in shaping a greener future.
www.sanko-gosei.co.uk