Ricardo Performance Products
Prime precision
A trusted supplier of hypercar transmissions and high-performance supercar engines, Ricardo's Performance Products division has registered another successful year after working on prestigious projects for organisations including McLaren, Aston Martin, and the British Army
Ricardo's Performance Products division accounts for about 25 per cent of the revenue generated by the global engineering, manufacturing and environmental company. Over the years, the business has become renowned for producing the world's most advanced transmission systems and powertrain solutions, supplying these to the largest names in the high-end automotive sector. It was the close collaboration with one such client – McLaren – that played a huge role in the highly successful results Ricardo recorded in the financial year that ended on 30 June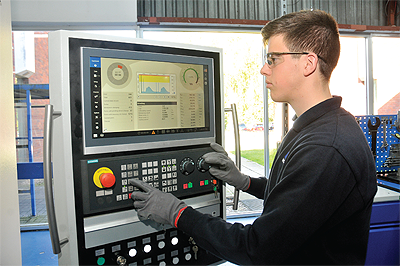 2019.
"The increased volumes of engines and transmissions we have delivered to our premium clients including those in the aerospace and defence sectors have been instrumental to the strong year we had," reports Performance Products' Managing Director, Martin Starkey. "The high-end automotive sector has historically been our largest market and it continues to go from strength to strength, as we partner with customers of the calibre of Aston Martin, Bugatti, and Porsche. We are also very pleased with our performance in the motorsport industry where we support top teams across a number of motorsport championships, including championship winning designs, for Formula One, Formula E, and the World Rally Championship (WRC).
"The third main segment for us is the aerospace market, which has remained stable in the past 18 months, helped by the fact that our operations are largely based on long-term supply agreements," Martin continues. "Last but not least, we have secured our largest programme for the defence sector for a number of years when we were contracted by the Ministry of Defence to refurbish 700 final drive transmissions for the British Army's fleet of Combat Vehicle Reconnaissance, tracked, or CVR(T)."
Right from the start of the project, Ricardohad to establish a fixed process of accepting, stripping, and evaluating the condition of the final drives, prior to agreeing a refurbishment or replacement action plan with the MoD for each component. This was followed by re-manufacturing, rebuilding, and packaging to modern UK defence standards. Discussing the challenges the company faced during the project, Martin singles out the need to modernise the design of parts that were originally designed some 40 years ago. "When these units were first made, they were obviously not designed in a digital CAD environment and engineers did not have 3D models of the components and assembly. Therefore, it was exciting for us to be given the opportunity to demonstrate our flexibility and adaptability, and add our modern engineering capabilities to these legacy parts where necessary. We also established a modern supply chain to deliver replacements according to the latest manufacturing standards."
Even though it is best recognised for its achievements in the supply of many of the world's hypercar transmissions or assembly of high-performance supercar engines, Ricardo Performance Products ultimately considers itself a developer of advanced niche volume production solutions in automotive and other performance-driven markets. "Operating in the world of niche and in collaboration with large OEMs means that we need to meet certain quality requirements where we have to achieve the demands of high-volume manufacturing, even if we are to build just a handful of units," Martin elucidates the specifications of the work Ricardo is doing.
"It takes a really special set of skills to understand the requirements of high volume serial manufacturing, while developing a cost-79effective and flexible way to deliver a much smaller number of parts," he goes on. "To give you an example, even the way in which we lay out our niche volume assembly lines is very different. We are no longer looking at high levels of automation, but instead we want to see how best to use skilled operatives, often with an automated overarching quality system that is continually monitoring their work.
"Having said all that, it becomes clear that filling the niche we are trying to fill, also poses challenges for our supply chain, because our suppliers have to adapt to these conditions, too. We can neither offer them huge volumes, nor can we provide them with limitless budgets that perhaps are available when producing one off prototypes. In this situation, we have to show real strategic vision and engage with these suppliers in a way that will help them grow and encourage them to join us on our journey," Martin expounds on Performance Products' supply chain
management approach.
When asked about the qualities the company is looking for in its potential suppliers, he is of the opinion that these do not differ much from what Ricardo's own customers want to see in the business. "It comes down to the collaborative approach we want to follow and the desire to deliver excellence to the sector," he notes. "Our clients appreciate that the programmes we have to work on, are often very complex. They realise that they need more than just a best-price supplier. Similarly, we want to partner with people who understand where the business is going and are prepared to invest the time and effort to support us along the way."
Gathering speed, the development of hybrid and electric vehicles is a process that, as Martin puts it, "is going to touch every corner of our business in the coming years." Bearing in mind that Performance Products maintains a leadership position in high-performance market segments, it is often the case with the company that it has to undertake projects where extra precision and dexterity are required in developing transmission systems.
"On the hybrid side, we are producing the transmission for Aston Martin's new Valkyrie sports car. The challenge there is the fact that, effectively, car companies are trying to develop a car that contains two sources of driving energy, a conventional combustion engine combined with a complete electrical drive system including motors and batteries. In such a vehicle, everything is done in the name of performance, with weight and aerodynamics being critical, meaning that we have to work around fixed parameters, least of all extremely tight packaging constraints," Martin explains.
He then moves on to highlight some of the key considerations Performance Products has to take into account when creating solutions for electric cars. "If we take Formula E as an example, the end goal is all-out efficiency of the vehicle, so that it can hit its highest performance and finish a race. It is all about having a heavily-optimised transmission design and squeezing every last percentage point of efficiency through the system. In order to do that, we are looking at everything from bearing materials and design through to how the gears are lubricated to ensure that the least amount of energy is being lost through the transmission."
As the electrification revolution continues, Performance Products has identified the need to make sure that it continues to employ the best people and invest in the latest manufacturing equipment, so that it retains the capability to produce the designs of tomorrow. Martin concludes: "All of our key markets will continue to generate new opportunities, especially around integrating electrical power into the drive line. To ensure that we capitalise on these, we will put a significant amount of effort to have the right solutions and prepare our supply chain for the delivery of the next generation of products."
Ricardo Performance Products
Services: Transmission systems, engines, and components