Containing the market
Medium-sized independent tinplate container manufacturer RLM Packaging sums up its products and services as reliable, flexible, versatile and resilient
Established in 1961 to support a booming economy with tin plate containers for the automotive, paint, adhesive, lubricant and food industries, RLM Packaging has grown from its humble beginnings to becoming an increasingly well-reputed supplier of a diverse range of standard and non-standard tin plate containers over the last 55 years. Today a leading independent force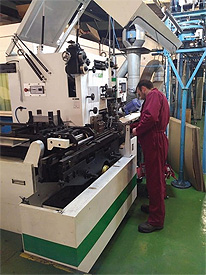 in the metal packaging market, RLM Packaging has been under the management of its current owners since 1990; committed to the longevity of the company, the owners continue to invest in resources and technology to ensure RLM Packaging remains competitive against the biggest players in the market.
"RLM Packaging began in small premises on the other side of Hull; following years of growth we relocated to our current location on Wiltshire Road, Hull, and have been here since 1994," begins Richard Knott, Business Development Director at RLM Packaging. "Since this major development, the company continued to progress and grow, which led to our owners making the strategic decision to acquire the property next to us approximately three years ago. This decision has resulted in RLM Packaging's manufacturing space being more than doubled from around 12,000 sq ft to over 30,000 sq ft; for this space we have development and growth in mind, which includes investment in machinery. In fact, in the last 18 months we have invested in a new welder and powder coated seam protection unit as well as a brand new production line; the latter is due for delivery in April/May 2017 and is one of the most significant investments we have made in the last ten years."
Proud to be a British manufacturer, RLM Packaging is a name synonymous with high quality goods and trusted craftsmanship; the company also offers local support and advice, should it be required, and believes flexibility is key to its ongoing success. Because of this, the company is happy to quote for both large and small production runs and also offers a full suite of bespoke printed packaging solutions. For this service, the company is also ready to assist when it comes to the design and preparation of print-ready media. Producing all components in-house, including cone top and specialist piercing for Berg and REL closures, the company has the experience, skills and resources to produce products to the specific requirements of customers. From plain, white, or bespoke litho printed containers, RLM Packaging's broad spectrum of solutions ensures customer satisfaction each and every time.
Discussing the company's diverse product range is Mark Warburton, Director at RLM Packaging: "One of our key attributes is our flexibility in manufacture; we have a broad range of products, such as grease pails up to 12.5 kilos that are used for automotive greases and so on. From 12.5 kilos we go down to small 125ml match pots for the paint industry and are also strong in the automotive sector. We can also offer flexibility when it comes to run sizes, so we can do runs for a large company of virtually any quantity of cans, for example, as well as smaller runs for medium and small users."
Richard adds: "While we are a UK can manufacturer we are able to produce a wide range of products, making us probably the most diverse out of the can manufacturers in the UK. On top of this, we also make a range of classic motor car fluid tanks, which is a niche business that only we operate."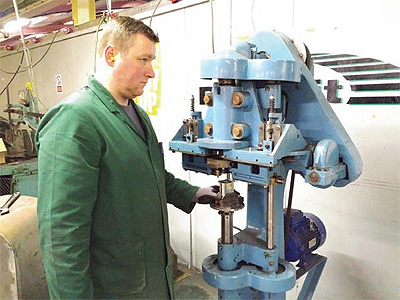 The range of products available to customers are split into six segments: pails, levers, slips and plugs, drums (BERG/DIN and REL) screw tops and automotive/miscellaneous. Complementing the company's diverse range of products is RLM Packaging's reliable, flexible, versatile and resilient ethos, which stems from its continuous investment in equipment and personnel as well as the fact it continues to operate as an independent firm.
Moving forward, the company will retain its tradition of delivering high quality solutions through investment, innovation and adaptability as it continues with plans for growth and development in a challenging market. "We are seeking to increase our presence in the export market while also growing our business in the UK; it is also important to us that we seek to improve quality output for the benefit of our future and existing customers," says Mark.
"We are already exporting to a number of countries in Europe as well as the US, so we will seek out further opportunities in these areas, however we will also be looking at any potential market. After the devaluation of the pound it is attractive for foreign companies to work with UK suppliers," adds Richard.
"While this is a positive development, we are also affected by an increase in raw material costs; this challenge is very recent and follows five years of stable tin plate costs and means our industry is facing a significant increase in raw material costs for manufacturers in the UK. Despite these challenges, our plan is to achieve significant growth over the next three to five years through gaining a larger share of the UK and export market. By continuing to invest in machinery and equipment, we will unlock the door to these opportunities."
RLM Packaging
Products: Manufacturer of tinplate containers