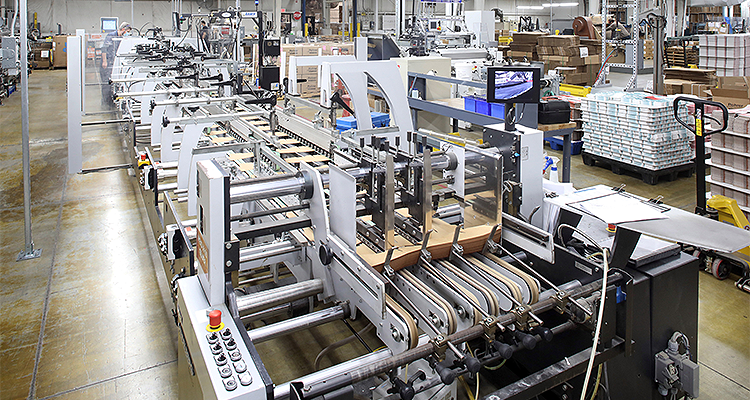 Rohrer Corporation's mergers and acquisitions have generated continued success 
The Rohrer family established the Rohrer Corporation (Rohrer) in Wadsworth, Ohio, back in 1973. The packaging specialist was sold to private equity in 2011, which proved to be a rather defining step. Following this turning point, Rohrer began to expand its presence and capabilities through mergers and acquisitions, which has continued under its current financial sponsor, Wellspring Capital Management (Wellspring).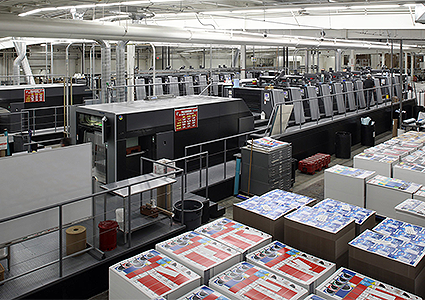 "With Wellspring's partnership, we're focused on accelerating the investment thesis while enhancing our value proposition to customers," starts Tim Swanson, CEO. "Thus far we've successfully continued to build a scalable visual packaging platform, right up to hitting our 50th anniversary this year."The business' headquarters is still in Wadsworth, Ohio, and is supported by a further eight sites, spread across Illinois, Rhode Island, Georgia, Arizona, and Tijuana in Mexico. "Today we are primarily an American business, with a legacy footprint from the Rohrer family, to which we've steadily added with M&A. This not only enables us to serve our customers locally and geographically, it also allows us greater scope in terms of product capabilities across all of our facilities.  
"This has proved invaluable, as our focus on markets of growth and interest has continued to sharpen, we can hand pick the opportunities for further investment, depending on their locations. Sustainability is one of the hottest pervasive trends in our industry at the moment, and one on which we place a great deal of importance. So, we have been looking into end markets where we can drive a new sustainable capability. We're using this form of growth strategy to not only find new customers, but to be able to better serve our existing clientele as well." 
Customer service 
Tim partially attributes Rohrer's continued growth trajectory to the indiscretionary nature of its offerings. "We typically participate in end markets that are generally non-discretionary," he explains. "Consumers don't really have a choice as to whether they buy these items or not. So regardless of what's happening in the macro economy with inflation, consumer spending, or the strength of currency, our customers' products move off the shelves at a relatively consistent rate.  
"Our broad end-market is what we refer to as visual packaging; a format designed to cater to consumers. It functions at point of sale by piquing attention and highlighting the product's features and benefits. We ultimately showcase our customers' items in an anti-theft packaging. We offer blister cards and clamshells, which are both perfectly suited to this general requirement, and do a lot of work in the health and beauty, office supplies, household, and automotive aftercare segments of the market. It's a large end market with a wide variety of customer partners, which forces a discipline around how you both serve them, and finance further ventures to do so better." 
Sustainable solutions 
In recent years, the organization has invested a tremendous amount of money into its technology, supply chain, and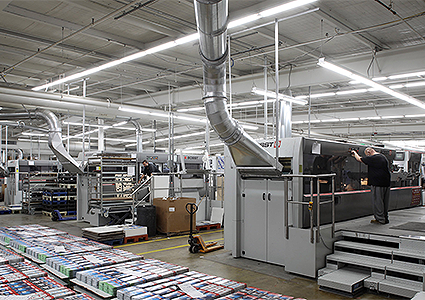 logistics capabilities. Furthermore, through carefully selected acquisitions, it has also managed to absorb manufacturing techniques such as material coating and folding cartons. However, over the next 12 months, Tim cites the company's operating system as being top of its agenda.  
"When you grow at the rate we have, you'll find yourself waking up one morning and saying 'Boy, we've got some serious complexity here.' We've become a big business with a large manufacturing footprint, so we're implementing a structured operating system, called the Rohrer Business System (RBS). Its key purpose is to direct us to the most suitable  end markets with the correct levels of growth, and the right investments to help us accelerate them. Ultimately, it will provide the necessary understanding of where to play, and how to win. 
"Our foremost desire is to be considered a trusted advisor by our customers, so that we're the first place they come to discuss product packaging solutions," he adds. "To achieve this, we've got to stay keen on what they consider to be important, so that we can provide the right value proposition and level of quality. This means that our strategic investments in the short-team are generally based around being the best possible partner in the market, and readying the business for further expansion.  
"Alongside this," Tim concludes, "we're heavily focused on making RBS as robust as possible, to serve both our larger and smaller customers accordingly. Historically, this is something that our industry has struggled with, however we possess the necessary product technologies and manufacturing processes to make it possible. It's just one of the factors that makes Rohrer unique, when it comes to providing responsible, sustainable packaging solutions that allow all our stakeholders to be successful."