Rolls-Royce contributing £500 million a year to UK economy
A new landmark economic impact analysis reveals the true extent of Rolls-Royce's impact on British manufacturing
The findings come in light of Rolls-Royce's 20th anniversary at its Goodwood site in Chichester, UK.
The British automotive icon is one of the largest employers in the area. 3000 full-time staff are on its books, but its wider supply chain supports a further 7500 jobs.
The company's impact on British manufacturing has never been so clearly marked.
Dr Alexander Grous from the London School of Economics & Political Science (LSE) led the independent study. It found that Rolls-Royce's total contribution to the UK economy since 2003 exceeds £4 billion, while its annual contribution is over £500 million.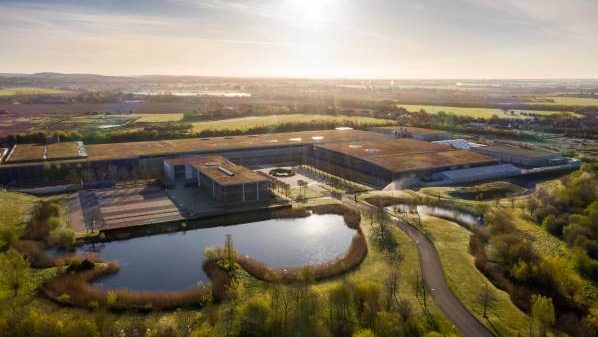 Rolls-Royce invests around £10 million every year in its facilities and operations to support its production. It also offers important benefits for the local population.
For instance, it supports more than 100 apprenticeship, graduate, and intern positions each year. "Rolls-Royce Motor Cars is a great British success story," commented Torsten Müller-Ötvös, CEO.
"As we mark 20 years of production at our home in Goodwood, we do so in the knowledge that not only have we produced some of the world's most significant super-luxury products, but we have also made a major economic contribution to the English county we are based.
LSE's economic impact analysis of Rolls-Royce
"I am delighted to unveil the exceptional results of the first ever independent survey of our company's economic impact locally in Chichester, in the surrounding area, and nationally," Torsten said.
"Conducted for us by the London School of Economics, the study confirms that Rolls-Royce Motor Cars is a major economic contributor and one of the largest employers in West Sussex.
"As the nation enters a new era with the coronation of His Majesty King Charles III, we are proud to represent the very best of British excellence and endeavor.
"Through our rare crafts and craftsmanship, international customer base, and products admired and cherished worldwide, we are sustaining thousands of skilled jobs, playing a key role in promoting the UK's reputation as a hub of creativity and innovation."
The success story continues. Rolls-Royce has formally announced proposals to expand the Goodwood site. Primarily, this will facilitate an anticipated expansion of Rolls-Royce's manufacturing capacity for bespoke models as well as electric vehicles.