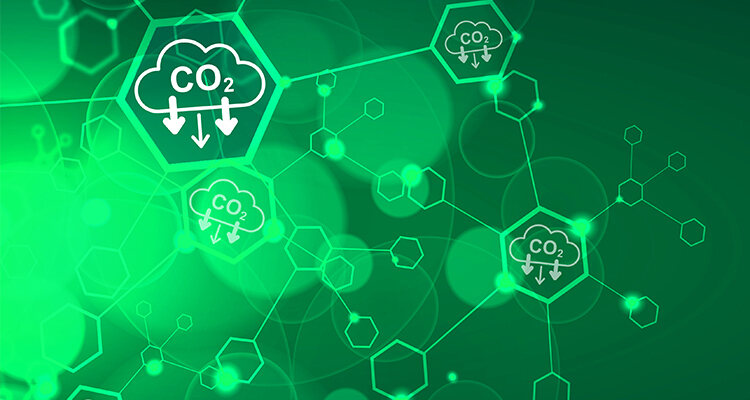 Ron Beck, Senior Director, AspenTech, discusses sustainable manufacturing to meet net zero targets 
The energy accessibility and affordability challenge is of critical urgency right now, certainly in Europe but also globally. The UN predicts that the world population will hit 9.7 billion in 2050, up from eight billion and alongside this, the global middle-class is now growing and will soon make up almost half of the world's population (48 percent), or 3.8 billion people, and continues to grow in number.
A growing population and growing middle class is driving the growth trajectory for products and resources and is largely responsible for the 50 percent increase in global energy demand by 2050, and 75 percent increase in electricity demand, that is predicted by the World Energy Outlook Report published by IEA. The collective economic power of these individuals is expanding, especially in Asia and the global south placing strain on infrastructure and resources, making it trickier to reduce greenhouse gas emissions and in turn ramping up energy and power demand. A global drive towards electric vehicles (EV) is driving uptake at an even faster rate, putting strain on power grids.
The manufacturing industry, as a core provider of these critical resources, plays a key role in meeting these requirements sustainably. The role of the sector is becoming ever more important as pressures increase for more aggressive targets to reduce and eliminate CO2 emissions, being called for notably by the UN IPCC in its "Global Stocktake" statement in September 2023.
The transition of electricity supply, from renewables (wind, solar, hydro and geothermal) and other low carbon options (nuclear power and natural gas generation coupled with carbon capture) is a key part of global sustainability strategies. However, to support expanded electrical generation, an estimated investment of over $1 trillion a year in grid capacity and capability, distributed renewable generating capacity, transmission and decentralized distribution will be needed. Manufacturers will find they are facing increasing concerns about electric supply reliability impacting their production, as the grids face more and more pressure.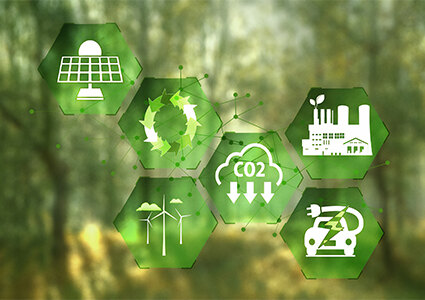 An electric future
For organizations across sectors including chemicals, mining, conventional and green energy, the lithium battery lifecycle, plus power generation and distribution, the move towards electrification is opportunistic. Some of the challenges facing them, however, include the fact that grids must be both expanded and modernized, enabled to rapidly evolve to support distributed (renewable) power and power storage, and become more resilient in the face of cyber threats. More manufacturing and commercial organizations are now decarbonizing assets to achieve carbon abatement pledges and utilizing electrification (switching steam driven and hydraulic power to electric wherever possible) as part of that strategy, putting even more pressure on the system.
Sophisticated digitally driven microgrids become a key ingredient, enabling control of critical power needs in localized hubs to ensure vital assets do not suffer unexpected or intermittent shutdowns or brownouts.
Tracing the use of green electricity
Many manufacturers globally are implementing digitalization initiatives to assure traceability and auditability so that they can track use of renewable power, green power, and feedstocks content through their value chain and manage, report, audit and communicate the impact on carbon intensity of products.
This is crucial to gaining more access to capital for decarbonization investment in economically developing regions and auditing results. Investments in renewables and intelligent grids go hand-in-hand with carbon trading and also financial reporting, to monetize decarbonization efforts. Digital solutions supporting those distributed generation sources and grids play a crucial role in accurately tracing carbon emissions from renewable source to industrial end use, to calculation and tracking of carbon intensity of finished products produced via renewable energy and issuing of green certificates.
Distributing, optimizing and ensuring a resilient grid
Many manufacturers are already exploring renewable solutions, such as energy storage technology, direct air carbon capture, wind and solar farm optimization, hydrogen fuel cells and distributed generation and distribution. With the proliferation of distributed renewable power sources, grids need to be more digitally enabled, to dynamically manage the variability of both supply and demand and ensure 100 percent availability as grids begin operating increasingly in a bidirectional mode. The main goal here is to ensure absolute network reliability.
Digital upgrades by utilities are essential to support new pricing and revenue models for electricity, for example in monetizing "behind the meter" storage at times of peak grid demand, to encourage price-based use during periods of surplus supply, to remove current barriers to expansion of distributed generation and storage nodes and to enhance cybersecurity. Further, both for transmission and distribution networks, the ability to forecast weather-based peaks and valleys in renewable power supply will help to optimize utilization of the renewable capacity, avoid overloading lines, as well as effectively using storage (battery array) capabilities.
Utilizing advanced distribution management solutions (ADMS) can provide other benefits too, they will provide reconfigurable capacity, visibility into distributed generation, resiliency amid increasingly dynamic supply and demand, advanced situational awareness for operators and managers, and enhanced grid support for smarter meters, generators and storage nodes. In order to maximize value from distributed power, digital software developments will be required. For instance, enhanced transparency into systems will better enable AI tools to be incorporated which will optimize transmission and distribution, while also helping them to better maintain, price and optimize distributed power and storage.
Tight power generation supply is also being fragmented by the rapid growth and uptake of microgrids. The right digital solution enables optimized development of microgrids, integrated with regional grids and developed in a more cohesive, intelligent way. This approach promotes and enables entrepreneurial investment and innovation in new power generation strategies and connected storage innovation. Microgrids give local concentrations of manufacturing power consumers the ability to increase their security and reliability of supply.
Capitalizing on opportunities into the future   
The global march to net zero carbon emissions is certainly ramping up, with more countries committing to stringent targets and objectives. It's providing a bright future for electrification and offering new opportunities to many manufacturing organizations to carve out a competitive edge and achieve true market differentiation.
As an example, manufacturers can bring in new equipment and processes to achieve greater efficiencies. Among all this is the ability to bring down operating costs as expensive fossil fuels make way for electricity. With more resilient and stronger grids being deployed, developing regions are able to sidestep traditional approaches to power and take on full-scale adoption of renewable power for cheaper, wide-scale access to energy.
To tap into the electrification opportunity, digital software provides the foundation for wide-scale adoption of electricity as a power source, while giving choice in terms of technologies deployed to enable regional and microgrids on a global scale.
For a list of the sources used in this article, please contact the editor.
Ron Beck
www.AspenTech.com
Aspen Technology (AspenTech) is a global software leader helping industries at the forefront of the world's dual challenge to meet the increasing demand for resources from a rapidly growing population in a profitable and sustainable manner. AspenTech solutions address complex environments where it is critical to optimize the asset design, operation and maintenance lifecycle. Through our unique combination of deep domain expertise and innovation, customers in asset-intensive industries can run their assets safer, greener, longer and faster to improve their operational excellence.