Power of possibilities
Rotpunkt Küchen has had a delightful three years of considerable growth, with the German kitchen manufacturer striving to make each of its clients part of the Rotpunkt family by virtue of its excellent customer service
Simple, yet powerful, are the principles followed by German-based, internationally-recognised producer of kitchens, Rotpunkt Küchen. As the company's recently appointed Managing Director, Sven Herden, modestly says: "There are not any secrets behind our continued success. It has got to do more with our attitude, our capability of establishing and maintaining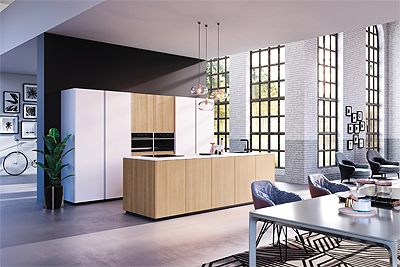 positive relationships with the people we are working with, and our understanding of their needs and requirements."
As a confirmation to his words, Rotpunkt has not only grown substantially over the three years since the manufacturer last appeared in Manufacturing Today Europe, but it has also managed to extend its customer base. "To us, success is measured not only by growth in turnover, but also by levels of customer satisfaction and customer loyalty," Sven maintains. "This aside, business conditions have been really good for us and 2019 is proving to be another successful year for the company."
Reiterating the 'hands-on' mentality demonstrated by his team in the first year since he joined the company, he also cites customers' appreciation for the product variety offered by Rotpunkt as a big driver of growth. "They are very keen on taking advantage of the flexibility of our range, showing an interest in a lot of different products that are available for them. It also helps that rather than going only mainstream, we provide our customers with bespoke solutions, thus demonstrating what we call 'power of possibilities', which is something they recognise and have embraced.
"As has traditionally been the case, the majority of our production is exported, with international sales representing around 80 cent of our revenue," Sven continues. "The Dutch and Belgian markets remain strong sources of growth and so do the French, Scandinavian, and British ones. Interestingly, having historically been an export-orientated company, we had for a long time considered the German market a bit like a foreign 59market, too, but this has now changed and we are happy to see it grow on par with the other areas I have mentioned."
In order for it to accommodate the kind of growth it is experiencing, Rotpunkt constantly keeps an eye on its manufacturing capabilities, running an ongoing investment programme to improve the efficiency of its operations. The last few years have seen a number of multimillion investments from the company that have led to a greater productivity and a more streamlined material flow, all while keeping product diversity.
"We have got some quite ambitious plans in place for the next three years where we are looking to once again increase the size of our factory in Bünde and also build a new showroom / training centre at our headquarters, so that we are able to display the variety of our range," Sven discusses. "If I am being completely honest, we are desperate for additional space to support the growth we have enjoyed. Together with the Bünde expansion, we are also already in the process of implementing some concrete measures in our factory in Getmold that concern our C-parts production."
Closely associated with the investment in its sites, is Rotpunkt's focus on providing its workforce with all the necessary equipment, in order to guarantee that their safety is not jeopardised at any time of the working process. "Without a doubt, our people are our greatest asset, so we want them to be taken care of. The latest development we have initiated, was to equip our dispatch team with exoskeletons to support them during the most physically-demanding tasks they execute," Sven adds.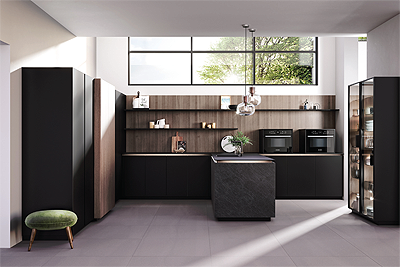 "We actually feel that whilst there is a progressive automation in manufacturing going on at the minute, there has to be a middle road where human beings and machines work hand-in-hand in the creation of bespoke products. This is why we are trying to keep a balance in our investment and place equal importance on growing our automotive and manual capabilities."
Inspired not least by the 16-year-old Swedish environmental activist Greta Thunberg and her message to take more decisive action when it comes to fighting climate change, Rotpunkt is making confident strides in developing an ever-bolder stance towards sustainability. "The world can no longer ignore the issues at hand or their consequences. Over the years, we have taken strong measures to reduce our waste, manage our energy better, and promote e-mobility. As a result, we are proud to announce that from 2020 onwards, we will have 100 per cent carbon neutral production at both Bünde and Getmold, while a year later, we are getting a company-wide conversion to green electricity," Sven comments enthusiastically.
Much of what has been said up to this point serves as irrefutable evidence of the Managing Director's passion for having a human-centric business and that certainly translates into Rotpunkt's approach that aims at setting up an almost emotional connection with customers. "We are interested in each client's needs and what we see as a mission of the company, is to make them part of the Rotpunkt family," he explains. "To us, the future looks very bright and we have every reason to believe that we are going to write the next chapter of our success story in the next 12-18 months – a period that promises to bring even more targeted support of our customer base. In conclusion, we are hoping that we will be able to continue treating sustainability as a matter of high importance and put this message across to our customers, so that we can collaborate wherever possible in protecting the environment."
Rotpunkt Küchen
Products: High-quality kitchens