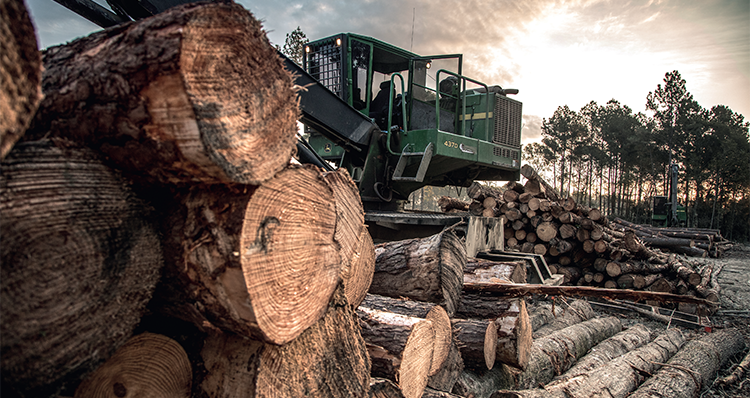 Cutting edge
Family-run business, RoyOMartin, is determined to remain a leader within the wood-based product industry, with impressive practices highlighting its company culture
The lumber company that bears his name was founded in 1923 by Roy O. Martin III's grandparents in Alexandria, Louisiana. In 1929, Roy O. Martin Senior began to amass his own timberland, and by 1960, he owned no less than 250,000 acres. Sixty years later, the company had more than doubled, and today owns and manages 560,000 acres of land, as well as three state-of-the-art manufacturing facilities.
As the third generation CEO, Roy O. Martin III shares with us the developments that have taken place within his family's company to make it one of the leading businesses in the wood product industry.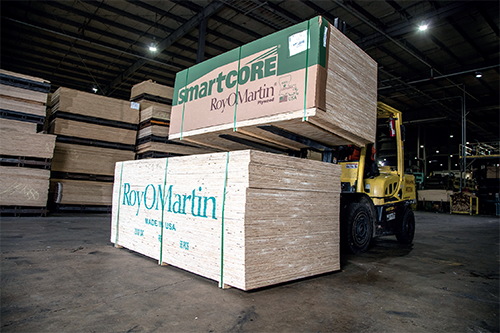 RoyOMartin is the premier manufacturer of wood products in the Gulf South. Its range of offerings include OSB, plywood, solid wood timbers and boards. "There are a few traits that we possess that I believe make us leaders in this industry. Firstly, we have been Forest Stewardship Council certified since 2002, and the growth rates for our timber business are outstanding; it keeps our manufacturing facilities flush. We have new facilities, which we will discuss shortly, that we keep very well maintained and clean, as our housekeeping is our main priority to prevent fires and other incidences that would inhibit our production. The other thing is that we have a fairly unique, employee-centred mentality, and we provide the best medical benefits, vacation time, and have a very generous profit sharing plan available. I also believe our technology is superior as well," he expresses.
Recent developments
In addition to this, the company has worked in the natural gas production and pipeline business to make it a diversified and well-rounded manufacturer. This, as Roy explains, has been a major diversification of timber land for his company, proving that what lies beneath the ground is as, if not far more valuable than what lies above. "A pipeline business carries that natural gas to different facilities like the LNG plants and chemical plants in South Louisiana and Texas, and that facet also sets us apart from our competition. Our plywood is the best quality I think in North America, because we set our plant up for higher grade plywood rather than regular rated sheeting, and our OSB plants run very efficiently. We keep an eye on our operational equipment efficiency, which we try to keep at 85 percent all the time. Those things in a commodity business are essential to be a low cost manufacturer in our industries."
To maintain this high level of efficiency, the business is currently expanding in Corrigan, Texas, where the new facility is expected to be opened in 2023. "It will help increase our capacity by approximately 70 percent, making it, in my opinion, the largest OSB duel line in North America," says Roy. He is hopeful that the new facilities will allow the company to expand on its already impressive catalogues of projects.
On this topic, he shares with us recent developments taking place within the company to continue its expansive legacy. "What we've recently introduced is oriented strand board flooring in 23/32, 30 centimeters, and 19/32, 30 centimeters for the mobile home and multi-family business. We are also working on prime siding in plywood, and other types of concrete form that lasts a lot longer. We are still in the product development phase in a lot of different areas and looking for new things to make out as cellars basically. Cross laminated timber production is very interesting. I think that is a building methodology that is becoming more and more widely known in Europe, particularly London and its creeping into the United States, and it looks very promising," he expresses.
But how does the business go about developing these products? "We look at a combination of customer needs, vendor supply, and we work closely with the forestry science area in Louisiana State University and Louisiana Tech; those are good resources for product development and testing. We have a couple of people who head that up, and we are looking at new
and better products all the time. The new line at Corrigan will also contribute to make more products out of oriented strand board," he shares.
RoyOMartin is also evolving its company culture to encourage more women to be part of the manufacturing industry. "For a long time, our industry has ignored half the population and we think that is, in this day and age, not a sustainable model. We want to encourage women to look at how they can start great careers in manufacturing, especially with us. To facilitate this, we have high school programs available for young ladies to consider a career in one of our industrial facilities. We also have women in a lot of supervisory roles, as well as running forklifts and different pieces of equipment, or as press operators. We have nurses, nurse practitioners, doctors under our privy to take care of our employees. So there's a pretty large percentage of women in our manufacturing roles, and our team goes out to different high schools and colleges to promote the opportunities for women in manufacturing, especially in the forest products business. But we won't stop there! We are continually increasing our percentage of female employees quite significantly, and I don't think that's ever going to slow down," says Roy.
Promising year
Continuing his thoughts on the revolutionary culture within the company, Roy notes that this is similarly reflected in RoyOMartin's relationships with its suppliers, which proved to be crucial during the pandemic. "Some of the customer base we have now are customers my grandfather used to sell to, and we want the same lasting approach with our suppliers. We want to be the vendor of choice for many of our suppliers, while encouraging a sense of modernization (by this, I mean keeping our equipment up-to-date). So absolutely, there are many suppliers that we have had relationships with for many more years. In my 38 years we have been building different OSB plants, in plywood we were the first plywood plant built in 14 years in 1996, and we used a lot of the old vendors that we had from our saw mills to engineer that facility as well," he explains.
Now, looking to 2022 and beyond, Roy is excited about the possibilities that lie ahead for his family's company. "2022 is looking very promising. I think the demand for wood products is going to accelerate as more people work from home, and build bigger houses to include an office or a workout area for example, and that is going to spur the demand for loads of wood products, in our area especially. The Texan market is just phenomenal at the moment; so many announcements have happened concerning developments, specifically the Samsung $17 billion semiconductor chip plant near Austin, Texas, which will bring in more people to this area, and many other companies are finding that Texas is a great place to do business, and we are right in the middle of it.
"Aside from that, I think it is becoming more and more difficult to plan for the next three or five years. Nevertheless, I believe our bigger emphasis will be to make sure we continue our safety and housekeeping programs throughout the coming years, finish our oriented strand board plant in Corrigan, Texas, of course, plan another major project if justified, while also maintaining our Forest Stewardship Council certification on all of our timber lands, and try to consolidate the land closer to the plants, is also important in our journey.
"I think what is so vital is looking after our people. We have to continue to help them to make sure their families are happy, that they maintain a great lifestyle, and so we have scholarship programmes for their children for college, great profit sharing plans and to make sure they are adequately trained in safety and in innovation to create a great career for everybody. This is how we can be the 'employer of choice'. Added with this, I have to note that our shareholders as well are very cooperative and so involved to help us thrive, which is why we have a great family, we have great family governance and I couldn't be prouder of our family. Maintaining a privately held, ethically based and professionally managed corporation is the reason why RoyOMartin will continue to succeed," he concludes.
RoyOMartin
www.royomartin.com
Services: Wood products