License to thrill
By working closely with licensors and investing heavily in equipment and technology, Sambro International (Sambro) has developed an enviable reputation as an innovative designer and manufacturer of high quality products
Beginning operations 20 years ago as a business that acquired end-of-line clearance stock before selling it on to retailers mainly based in the UK and Ireland, Sambro made a strategic decision to become a licensed manufacturer of products in 2005. "We could see the market was changing and decided to switch our attention to manufacturing under license for the likes of
HIT Entertainment and HASBRO. We then progressed into working with Disney and Nickelodeon over a period of time," says Tom Duffy, Managing Director at Sambro International.
"Today our customer base is varied due to the fact we operate across retail pyramids and place our clients into a number of different retail pyramid you have the mass market, volume discounters such as Poundworld and B&M, then there is the grocer pyramid, which includes the likes of Tesco and ASDA. We also produce a range of products for toy specialists and mid-market department stores; customers within this pyramid include the likes of Debenhams, Smyths Toys, The Entertainer and Toys 'R' Us. This only includes our UK client base, however we have similar retail pyramids in Europe," he adds.
At the heart of Sambro's success is a dedicated in-house design team and a commitment to innovation, which has helped it achieve accolades such as 'European Licensee of the Year' from Disney Consumer Products 2010 and Nickelodeon's Licensee of the Year in 2017. This expertise enables the company to react quickly to customer requirements, for both licensed and bespoke products, which include toys, stationery, bags and accessories, arts and crafts, home-ware, outdoor and fashion items. In terms of brands, the company is currently selling products with the likes of Thor, Avengers, Batman and Disney Princesses emblazoned across them; these are available to customers from its real-time website, which enables the company to be a one-stop-shop for licensed products where retailers can assemble a cross-category range from thousands of products.
"At the moment we have seen huge demand for JoJo Siwa products, which is a project we have been working on with Nickelodeon. With the franchise taking off, we must now ensure we deliver speed-to-market and maximise out of the upward curve of that license," says Tom. "However, we have also seen growth in other existing categories thanks to innovation and have also started to work in the arena of plush toys, which involves tapping into new buyers and retail."
Indeed, in 2017 Sambro announced it was to deliver a range of Sesame Workshop licensed items across the UK, Iberia, Benelux, the Nordic countries and CEE after being named the plush toy partner for the iconic Sesame Street brand. Delighted with this partnership, Sambro will be launching a collection of Sesame Street hand puppets to inspire imaginative role play alongside an extensive range of plush toys, from basic soft toys to electronic feature toys, with the goal of increasing the brand's presence in both the UK and Europe.
Having doubled its sales over the three years leading to 2016, the market-leading company was acquired by Elysian Capital in February of 2016. Since then, Sambro has continued to be run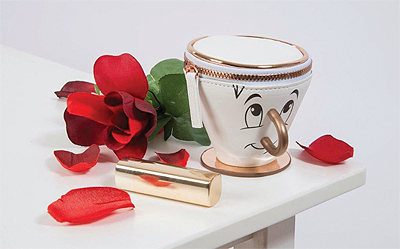 by the same management team and maintains the same operations while also benefiting from the financial strength of this partnership. With Elysian Capital behind it, the company will be able to achieve its ambitious growth plans through further organic growth or acquisitions.
"When private equity enters a business they do so with a view of selling it," says Tom. "With this in mind, the company looks at the current structure and identifies where more specialist support is needed. Elysian Capital is also keen to support product development and our own unique IP so it makes money available for that and encourages us to really set the business apart from the competition. The company also saw the work we have been doing in advance of them coming in, in terms of IT systems and moving the business to the next level, and Elysian Capital continues to support this as it is very keen on us continuing to grow.
"We have looked at a number of acquisitions but didn't feel they were for our business at the time, however Elysian Capital is a keen supporter of organic growth through territorial gains. To strengthen our presence we are opening a showroom and office in Germany and are in the process of opening a facility in the UK, which will give us greater access to a number of key retailers thanks to its location a mere 20 minute drive away from London. Because some of the challenges we face involve gaining a stronger presence in fast fashion, which is linked to retailers such as Primark and F&F in Tesco, we will soon benefit from having have these companies on our doorstep."
Recently ranked 60 in the eighth annual Sunday Times HSBC International Track 200 league table, the future looks full of opportunity for a company that has already succeeded in gaining a solid reputation and ever-increasing customer base in locations as far as the Middle East. Moving forward, the company's strategy is clear and simple: to remain a collaborative and open partner that is forward thinking and keen to take on new initiatives.
Sambro International
Products: Manufacture toys, bags, stationery, arts and crafts, and home-ware