Sargent Electrical Services
Inspired power
Delivering end-to-end power and control equipment solutions, Sargent Electrical Services is expanding into new markets, as the family company is establishing itself as one of the hottest business names in the UK, having recently been included on the '1000 Companies to Inspire Britain' list
"Twenty-seven years ago, we started the business with £500 and today, we have grown to an annual turnover of £20 million, all while never setting ourselves targets, just giving the customer what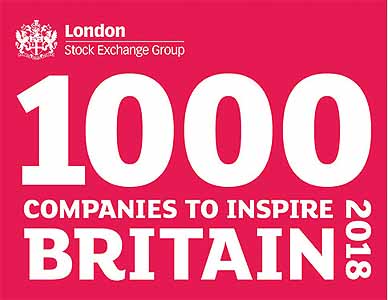 they want and when they want it." This is how Neil Sargent, co-owner of Sargent Electrical Services, explains in a nutshell the meteoric rise his company has accomplished in the nearly three decades of its existence.
Sargent began its venture cautiously, focusing on wiring harness manufacture for the first two years of operation, before its customers, having noticed the experience and capabilities of the business, encouraged Neil and his brother Ian, to develop control equipment and enter the electronics industry. "Gradually, we started building more power and control equipment, and that has really proven successful over the years," Ian claims. "The technological advancement has been so remarkable that we can now work with some cutting-edge technology making it applicable to our customers' projects."
Early on in its history, Sargent would choose the caravan and motor home industry and in particular with the Swift Group as the starting point of its journey, and the company has carved a comfortable position for itself in the niche ever since, becoming a European leader in providing power and control equipment to the segment. "Prior to starting the business, we had already gained experience within that industry and we were aware of the rather outdated technology that was in use back then. This is why we decided to concentrate on improving the systems within the vehicles, because technology was moving at unmatched pace and the customers were beginning to demand more from their providers," Neil explains. "Working with the NCC (national Caravan Council) and the CIVD (Caravan Industrie Verband) on electrical and technology ensures that we also have an input in the evolution of the technology deployed in this industry sector."
Perfectly understanding that standing still is not an option, Sargent has been exploring other sectors to make a name for itself, outside of its traditional caravan and motor home market. Ian highlights the construction industry as an area of recent growth for the business. "We have provided wiring systems for big building projects for hotels, schools, airports, hospitals, and the like. It is a side of the business that has got busier and busier over the last 18 months. So much so that we now have to run night shifts in the factory to serve our customers' needs. Our ambition is to continue growing in the construction sector and we are certainly optimistic about our prospects. Around 500 new buildings are being built in London alone this year and we are providing the wiring and control systems to a good percentage of them," he comments.
According to Neil, the company can be classified as a traditional wiring harness manufacturer. "We manufacture harnesses for about 23,000 vehicles per year, so we blend traditional wiring harness with the latest technology to create our solutions that go in the vehicle. We aim to be a one-stop shop, offering a full range of products to the customers. We produce everything – socket assemblies, rear lights, solar panels, alarm systems, everything a vehicle might require."
"It is a true end-to-end proposition, including concept, brief, design, and build of the system," Shane Proctor, Head of Manufacturing, adds. "Not everyone in this market is capable of carrying out all of the processes we manage and right now, our products find a variety of applications – they go in caravans, motor homes, sports cars, trailers, horseboxes, and, of course, the buildings Ian mentioned earlier."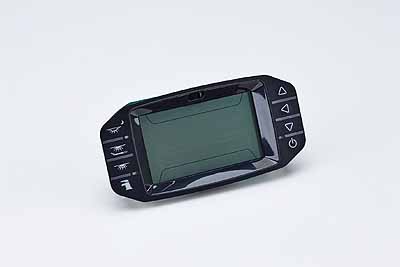 Ian cites constant product development and the introduction of new items as one of the chief reasons for Sargent's hefty increase in turnover in the past three years, which saw the company grow its revenue from £13 million to £20 million between 2015 and 2017. Shane joins in:"We spend an awful lot of money on R&D.We have a considerable number of electronic engineers and we have also invested in our technical support division. It is key for us to be able to offer technical support to the wide range of customers we serve – be it end users,dealerships, or OEMs."
"Furthermore," Ian has the word again,"in the last year, we made a significant investment in either replacing or refurbishing existing old equipment. On top of that, we have been backing up our IT side, as well.We are eager to improve efficiencies by managing each of our processes individually.The use of modern IT will enable us to map what is going on in the factory and identify potential bottlenecks and issues that need to be addressed."
"We have also had all of our facilities completely refurbished throughout the past 18 months, which allowed us to double our shop floor capacity.We can now benefit from a larger production area and more space for our logistics operation, which means that our PCB and power supply assemblies can grow within the enlarged capacity. As it stands now, we are just short of 45,000 square feet of production and warehousing space," Neil specifies.
The sustained growth Sargent has achieved, was recognised by none other than the London Stock Exchange Group, which included the family business on its '1000 Companies to Inspire Britain' list."It was quite a shock when we learnt about it," Neil admits laughingly."As a company, we are not under the radar, but we do not shout about ourselves either, so the recognition did indeed take us a bit by surprise. At the moment, we are making a bit of a splash about being on the list. For instance, our local MP has shown interest to come and see us, and we have also received some publicity from the media for appearing in the report."
Finding itself in an enviable position, Sargent is planning its next moves that will keep the business on the success path."From a technological point of view, we are now members of the SMMT (Society of Motor Manufacturers and Traders), which gives us access to all the major car manufacturers, so we endeavour to be in constant discussion with them over what technology they are employing in their vehicles and how our designs can be integrated. It is all about nurturing an efficient communication between all of us," Shane believes.
Whilst aiming to continue its organic growth within the leisure industry, the company also intends to approach new sectors that could potentially open up as fresh revenue sources. Ian details:"There are some green power technology companies that would like to use our control systems to reduce emissions from vehicles and associated products, which could be an interesting venture. Moreover, remote signage control is shaping up as another area to pursue growth in, as local authorities have come to us to discuss the control systems we can provide them with, in what will be a totally new enterprise for us." Neil sums up:"We have to make sure that we can manage the year-on-year growth we are experiencing, both physically and financially. We are mindful to not take on too much work and we want to continue delivering our solutions and manage our sustained growth within our capabilities."
Just before we wrap up the conversation, he praises Sargent's workforce, insisting that it is the staff that is key to the company's continued success."We are a family business and we fully understand that our people are our biggest asset.We endeavour to utilise all of our employees to the best of their abilities and regularly invest in training them and developing their skills," Neil concludes.
Sargent Electrical Services
Products: Electric and electronic systems