Traditional material, modern approach
Today Saxon Packaging is one of East Anglia's leading designers and manufacturers of corrugated products, cardboard packaging and boxes
Saxon Packaging was established in 1986 and has three decades of expansion and experience to draw upon. As Sales Director Mike Impson began by explaining, the company's capabilities have evolved significantly over that time, to keep up with market demand: "When we started we were operating from a small industrial unit where we employed just three members of staff, and we only had a die-cutter and press machine. Since then we've experienced steady growth; in 1991 we purchased our second unit and a new printer slotter machine, and five years later we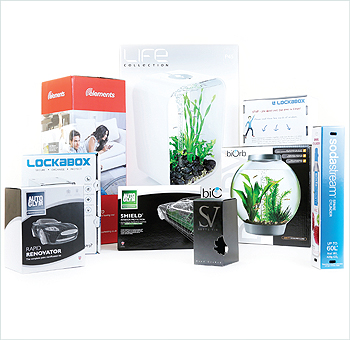 installed an AG/CAD plotting table to speed up sample making. By 1997 employee numbers had grown to ten. In 2000, 14 years after we started the business, we installed a Piemme casemaker and a year later doubled the size of our premises."
This investment in machinery and manufacturing facilities has enabled Saxon Packaging to offer its customers a more comprehensive and high quality range of products. The expansion, however, did not stop at the turn of the century, as Mike highlighted: "During 2010 we purchased a Jagenberg Diana gluer and in 2011 a second AG/CAD table and Martin 3 colour casemaker.
"But it was 2014 which saw us as a business really develop – we purchased a Bobst Visioncut flat bed die-cutter which enabled us to reduce lead-times and implemented a more controlled shift pattern in the factory, as well as improving our cutting accuracy. At the end of 2014 we won a large account that was predominantly for litho printed packaging. This new contract initiated our purchase in 2015 of a Lamina Blackline FA 1600/800 fully automatic sheet to sheet laminating and mounting machine."
More recently Saxon purchased a Paperplast Dry 70 Thermal laminator and a Solema Andax Partition Assembler with Duplex Feeder and Collapser to further expand its product offering and increase capacity.
What unifies these investments is that they are part of a targeted strategy to significantly push the company forward in terms of capability, and Mike confirmed that this approach has been extremely successful: "We are quicker, more accurate, and have a higher quality than ever before. We have seen an increase in demand for lithographic printed packaging with varying print finishes and we are now able to offer a majority of the processes in-house."
Saxon Packaging is also able to offer a bespoke packaging design service to clients meaning the company can help create an exact solution toany problem. "When a customer approaches us seeking a new packaging requirement we take the time to assess their product, consider how it will be displayed and transported, and look at the best design that will support all of these factors," confirmed Mike. "Our in-house design team enjoys working with our customers to come up with intuitive designs, and the benefits of this service to customers include better protection of their products, reduced material wastage and minimised storage space requirements."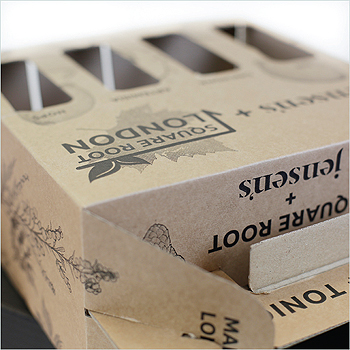 Clients can also benefit from Saxon's environmental credentials and going forward the green issue looks set to only increase in importance. "At Saxon Packaging we are always striving to be as environmentally friendly as possible," confirmed Mike. "All the materials weuse come from FSC approved suppliers, the majority of boxes we produce are made from approximately 75 per cent recycled material, and are all 100 per cent recyclable.
"We also aim to be environmentally-friendly wherever we can in our processes and so we recycle as much cardboard as possible. In order to achieve this, a waste extraction system is linked between our main machines, which collects the off-cuts and feeds them into our K500 Semi- Automatic Horizontal Baler." The result is thatSaxon Packaging is able to return approx. 655 tonnes per annum of waste and off-cuts into the corrugated recycling chain.
It is thanks to innovations such as this that Saxon Packaging has forged a reputation within the market as a reliable, high quality, and environmentally friendly supplier. The work done at the company has also resulted in some recognition in the form of awards; in 2015 it was awarded a bronze from the Suffolk Carbon Charter for its sustainability efforts, and in 2016, it received a Supplier Associate of the Year Award from SIBA and Highly Commended Certificate from Adnams in its 'Always Evolving' category.
From small-scale beginnings, over the past 30 years Saxon Packaging has grown its offering from the traditional brown box to high quality lithographic printed packaging in a range of print finishes. The company's forward-thinking approach has brought it into the future as a strong and innovative partner, and as it looks towards to its next three decades, Saxon will maintain its solid foundation as well as grow and strengthen its presence in the new markets it has entered.
Saxon Packaging
Products: Design and manufacture of corrugated packaging