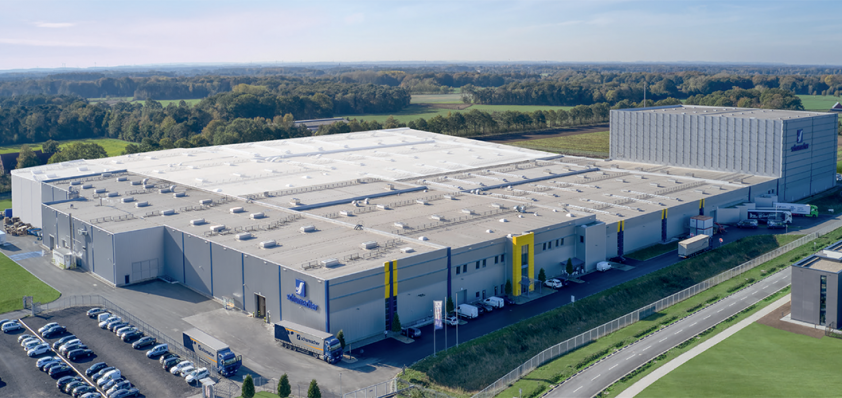 The total package
Exciting developments are underway at the Schumacher Packaging plants; a new expansion at the facility in Greven, Germany, as well as the business' progression in enhancing its ecommerce strategy to facilitate future growth
The German family business, Schumacher Packaging, considers itself an outstanding packaging manufacturer that came to life in 1948. Although established by Wulf Schumacher, Björn and Hendrik Schumacher have taken over their family's legacy and under their leadership, the company has surpassed its own expectations to be one of the leading packaging companies in Europe. Björn, who is now the company's Managing Director, discusses with us the strategies and innovation that have led to the company's progression as it continues to strive for a turnover goal of €1 billion by 2022. "We made an acquisition in Birmingham, England, two years ago that has allowed us to have a more geographical set up in Europe that supports our customers both locally and internationally. I feel that acquisition set us in a strong position to provide the level of capabilities that we do," he begins.
Headquartered in Ebersdorf bei Coburg, Upper Franconia, Schumacher Packaging is currently led by the third generation of Schumachers and specializes in customized packaging systems made of corrugated and solid board. With 26 sites spread across Germany, Poland, the Czech Republic, England and the Netherlands, the business is one of Europe's largest family-run companies in the sector, and it keeps getting bigger. Recently, the company has implemented new developments at its Greven plant, which was originally built in 2014. According to Björn, it was always in the pipeline to double the production capacity, but as a result of the business's recent impressive growth, the vision is coming into fruition.
Unique technology
While the company's strategy at the beginning of 2021 was to remain cautious regarding its investment planning owing to the uncertainties inflicted by Covid-19, at the same time, the demand for corrugated board packaging exploded, propelling the business forward and giving it the go-ahead for Greven. These expansion developments are now underway and the production facility is quickly becoming one of the world's largest multi-mega plants to date and replacing its Ebersdorf headquarters. By the end of June of this year, approximately €70 million had gone into creating 200 new jobs and a 7000 square meter expansion of the production area. Following that, the company is building another 14,000 square meters on the factory premises.
Björn is happy to share that completing a project of this scale would not have been possible without the assistance of one particular partner: BHS Corrugated, a global provider of mechanical and plant engineering, lifecycle service and digital solutions for the complex requirements of the corrugated cardboard industry. In his opinion, the mission for Schumacher Packaging has always been to pioneer digital print technology, which has only recently become a highly innovative avenue. Although it is still fairly new to the industry, Björn believes it is the future of printing. "These printers are much more flexible, they don't require any additional set ups, and they support a level of convenience that is equivalent to any other office printer, except it is a much bigger size," he shares, "This is why BHS is a crucial partner to us. The family-owned company is based in Bavaria, which means that geographically, they are very close to us, while globally, they are a massive business and at least 50 percent of packaging plants around the globe use its machines. This, I feel, makes them market pioneers. Relationally, we enjoy a close cooperation with BHS; if they invest in anything new, the owner is immediately on the phone with me and wants to know if Schumacher would be interested in being a pilot customer, which is essentially how the Greven story began," he adds. He continues to highlight that BHS is passionate about the industry moving away from directly printing on the corrugator. This is how it came up with a way to combine Schumacher's corrugator with a digital print machine and produce paper reel prints before the paper runs into the machine. "In Greven, we have a massive digital print machine that has been built with the assistance of BHS, which, as far as I know, is the first and only one of its kind," Björn expresses.
New technology of this level has also encouraged the company to push itself further and explore opportunities in the ecommerce market. "It's really the future of marketing for the packaging industry. The truth is that Schumacher has always been ahead of the industry when it comes to the capabilities of our machines, which has given us the space to understand the needs of the ecommerce sector. Accordingly, we have set up our mills, machines and technologies to be able to serve that specific market segment. If we look at our portfolio, which ranges from major to very niche industries, about 30 percent of fast moving consumer goods, like food or automotive industries, supports our revenue. This is why we are taking the opportunity to invest another third of our turnover into ecommerce. Although these products have helped the standard economy grow from two to five percent, ecommerce has grown at least 10 percent or more, and for our business, this means that we have seen a huge increase since October of 2020," he notes. However, for Björn's team, this means that the past few months has been incredibly busy. "Thankfully, it is cooling down now because people are going on holiday and spending their money elsewhere, which is good because that gives everyone in the warehouses a bit of breathing space," he expresses.
Aside from its innovation in creating packaging solutions for the international market, the business is equally as excited to support its green strategies. This, in the words of Björn, comes down to the advantages of being a family-owned company, because the business is able to fulfill important decisions with very few bureaucratic barriers. "We investigated our status regarding our carbon footprint and then we looked into all the areas where there was room for improvement. Additionally, the market is actually pushing us to do this. It is no surprise that becoming eco-friendly is a massive demand across all industries, which is why companies like EcoVadis are doing fantastic work in helping businesses achieve better green practices," he notes. The Parisian company is depended upon by many specialty stock list companies like Nike and Amazon, who use EcoVadis to ensure that their suppliers are taking sustainable steps, whether this is with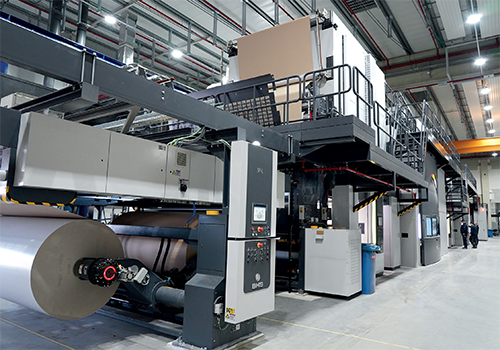 regards to the use of water or electricity, or whether the company is ethically sound in how it treats its people. "These businesses don't want to leave a negative impression at their own risk, especially because many of us are web-based portals. With EcoVadis, we are proud to announce that we have made the necessary adjustments and continue to do so across all our sites. This is how we were able to receive fantastic ratings that range from bronze medal, up to a platinum, which is the highest level that we recently received in Poland," he shares.
Quick thinking
Additional advantages to being a flexible company encompasses the ability to facilitate quick decision making, hands-on management, the agility to respond to market turbulence, and keep employees motivated on a personal level. As one can imagine, these measures proved quintessential when the pandemic struck businesses across the world and forced many industries to reimagine their operations. "Our team urgently and very quickly faced the challenge of adapting to the fast-changing circumstances. So, we made greater capacities available; our employees were fantastic in committing themselves to getting the job done and our suppliers have been just as reliable and supported us by delivering more than we expected," he explains.
Further to this, the business was also able to take on another supportive venture in helping customers remain safe by producing plexi-glass windows that were soon used as partitions in hotels, restaurants and offices. "We invested in this product made of paper with a corrugated window in between and we set up a web shop as well to make them available to as many clients as possible. We thought that partition walls in restaurants and administration sectors were urgently needed and they were quite successful in Germany," Björn notes.
Increased integration
Now, as the world veers away from the worst of the Covid-19 crisis, Schumacher Packaging is determined to refine its operations to a world-class standard. In doing so, it hopes to incorporate greater in-house abilities to become a more independent business. "The next plan is to stabilize our supplies, which will begin with investing in our own paper mills. At the moment, we have two mills in Poland for recycled paper, and those facilities are producing around 50 percent of our needs. However, at the rate that we are growing, we need to adapt. The biggest problem in our industry, which has not been made easier by the pandemic, is acquiring raw material, and as long as we are integrated within the supply chain, we face the risk of suffering from the difficulties that our suppliers face.
"As an integrated company with our own paper mills, we can guarantee our customers a high level of supply security – and develop a stronger trust in our name. This is why the next step is to invest at least €100 million into our paper mills and expand the capacity at one of our sites in Myszków, which will double our capacity within the next two to three years," Björn shares. As a company that already hosts an expansive infrastructure, it will be interesting to catch up with Björn again in a few years' time to learn more about how no box is big enough to contain the potential of Schumacher Packaging.
Schumacher Packaging GmbH
www.schumacher-packaging.com/en/index.html
Services: Packaging manufacturers