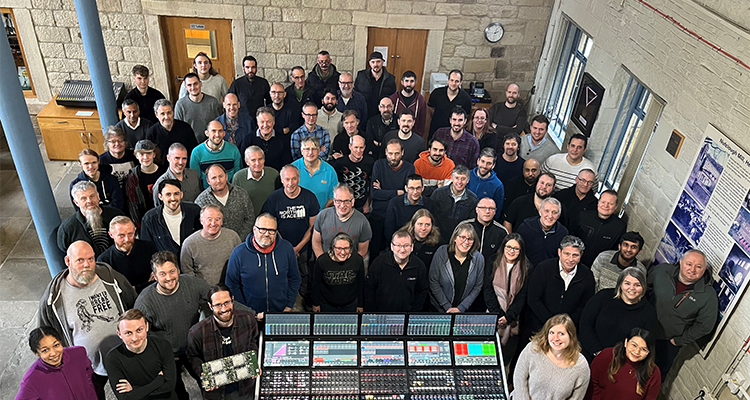 Seamless connectivity: Calrec Audio's virtualized media solutions for the future 
As a leading provider of audio broadcast mixing equipment, Calrec Audio Ltd (Calrec) has garnered a reputation for excellence among the world's most successful broadcasters. Specializing in designing and supplying innovative broadcast audio mixing consoles and equipment, its expertise is unmatched. Calrec is based in West Yorkshire, where it carries out design, manufacturing, and, testing of its products, ensuring meticulous attention to detail and uncompromising quality. The organization's extensive customer base serves as a testament to the reliability and performance of its products. Calrec proudly maintains 90 percent of production in the UK, allowing for bespoke configurations that cater to the unique requirements of its esteemed clientele.
Nigel Beaumont, Managing Director, talks us through Calrec's history.
"Established in 1964 as a microphone manufacturer, Calrec swiftly gained global recognition for its exceptional build quality, reliability, and audio performance. Since introducing our inaugural audio console in 1971, we have remained committed to keeping our customers at the forefront of the ever-evolving broadcast landscape. Today, as part of the Audiotonix group, our focus remains on audio excellence and providing our valued customers with cutting-edge technology and tailored solutions. At our Nutclough Mill headquarters in Hebden Bridge, all Calrec products are meticulously designed before they undergo manufacturing and testing processes. With in-house expertise spanning customer research, development, design, production, and testing, we maintain complete control over every aspect of product creation and delivery," he begins.
Calrec's comprehensive approach not only guarantees unmatched quality in the broadcast console market, but also positions the company at the forefront of its competitors. This commitment to excellence was recently recognized when Calrec received the prestigious Best in Market 2022 award in media and entertainment for its groundbreaking product, Argo. "Our new flagship audio mixing console range, Argo, is our latest pride and joy. Being given that award was particularly gratifying as it is a testament to the hard work, creativity, and tireless effort of our dedicated team to bring such a significant new product to the market. As the broadcast industry grapples with the emergence of new players competing for sports rights, advertising income, and viewer subscriptions, rapid evolution is underway. This shift drives broadcasters to seek more efficient ways to work, exploring new workflows that help them capture more and more content in a more economical way. Argo was designed to bring broadcasters a mixing console that meets their present and future needs. With its modular design, adaptable user interface, extensive modern features, and a software application roadmap that ensures ongoing updates, Argo stands as the most versatile, customizable, and expandable broadcast mixing console in the market today. Drawing upon 60 years of broadcast audio expertise, it represents the culmination of our rich industry experience. Within less than a year since its launch, we are already seeing it adopted by broadcasters all over the world," he enlightens.
Known for its unrelenting focus on research and development (R&D), Calrec consistently strives to enhance its operations. Sid Stanley, General Manager, provides valuable insights into the recent and ongoing research areas driving the company's progress. "The Audiotonix group places a strong emphasis on investing in R&D across all its companies. This strategic focus stems from the recognition that our future success, as well as the satisfaction of our customers, relies on continual technological advancements. Within Calrec specifically, we acknowledge the dynamic nature of the ever-evolving broadcast market. To maintain our competitive edge, we are determined to adapt and modernize workflows, seek greater efficiency, and explore cost-effective operational methods. Our innovative solutions help broadcasters navigate this challenging industry. As an example, we have initiated developments in new networking solutions for audio over IP as well as remote and virtual production solutions. These advancements enable broadcasters to remotely use assets from different parts of the world, facilitating more content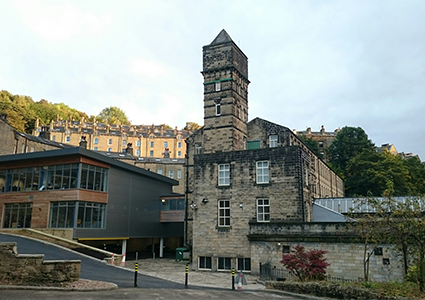 production in more efficient ways. In the past, assets were traditionally transported to venues, but our developed technologies now enable remote operations. We have collaborated with long-term customers and partners to achieve this. Additionally, we are currently exploring the benefits of cloud processing together with our sister company, Solid State Logic, which will offer our customers even more effective and efficient ways of working. Calrec employs over 60 skilled professionals within its R&D team, making it one of the largest in the industry. Our commitment lies in providing ongoing support to the industry as it progresses, adapts, and increasingly relies on advanced technology," he informs.
The company is also deeply committed to embracing sustainability initiatives. "Being part of the Audiotonix group, we are fortunate to have secured contracts with utility providers that exclusively rely on renewable energy solutions. In addition, we have implemented initiatives such as equipping our remote staff's hardware with energy sensors that automatically power off when not in use. Our product designs prioritize energy efficiency by incorporating built-in energy saving devices. This benefits our customers, but also the well-being of the planet. Lastly, we conduct thorough audits of our suppliers and continually strive to improve our manufacturing processes. This includes upgrading packaging and raw materials to recyclable versions and actively seeking opportunities to reduce the environmental impact of our operations and the products we make. These practices align with our group's sustainability and environmental policy, as we remain committed to minimizing our ecological footprint and promoting a more environmentally conscious approach," Sid affirms.
Calrec's dedication to sustainability and environmental stewardship is set to deepen in the coming years. Having already secured renewable energy partnerships and implemented energy-saving initiatives across remote operations and hardware designs, the company aspires to further reduce its ecological footprint. However, Calrec's greatest responsibility for the future is to continue to work hard to meet the needs of its broadcaster customers. "Our objective is to help them solve problems and foster innovation in their content production processes. By effectively doing so, we will continue to earn the trust of our customers and will retain our position as a market leader," Nigel concludes. Calrec is poised to solidify its legacy as a company committed to ongoing research and innovation.