Watch this space
Manufacturer of precision machined components, fabrications, assemblies and kit sets Senior Flexonics LPE (formerly Lymington Precision Engineers) anticipates diversification into new markets and increased growth following its acquisition by Senior plc in 2015
A producer of precision machined components, fabrications, assemblies and kit sets for industries such as oil and gas, telecommunications, land and sea systems, nuclear and marine and aerospace and defence, Senior Flexonics LPE, as it is now known (LPE) has developed a strong reputation in the market as a company that can meet the immediate and diverse needs of its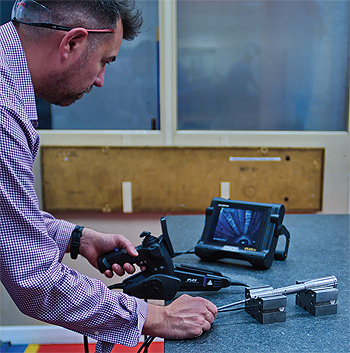 customers. Privately owned for a number of years, the company swapped hands before being acquired by Senior plc in March 2015 and placed in its Flexonics division; discussing this major milestone in LPE's recent history is the company's CEO Martin Barnes: "This was a significant development for LPE, which represented an excellent addition to Senior plc's portfolio, while also providing a very sound financial footing for LPE to support continued growth.
"With Senior keen to strengthen its precision machining capabilities and build on the strong relationships we have formed over the last30 years, we anticipate continued growth as part of Senior plc as we benefit from access to new markets thanks to the range of companies within the wider group."
Operating from its 121,000 square foot manufacturing facilities in Gosport Street and Gordleton, the company prides itself on its ability to produce highly complex components and assemblies through long-term expertise and state-of-the-art equipment. "A definite key strength of ours is the quality of people we have working for us and their level of experience, and the broad range of capabilities we have under our roof. We like to think that we are the go-to supplier for parts that other companies can't make, so if you are manufacturing parts that are highly complex and are struggling to conceptualise how the parts will get made, this is our niche area. Thanks to the skills of our personnel and the way we work collaboratively with our customers during the design and development of the product, working with them to make any improvements to ensure the delivered product does exactly what is required by the client," explains Martin.
Continually investing in technology and machinery, LPE's site includes a number of multi axis CNC machines with turning and milling capability up to four metres in length and flexible manufacturing systems that are capable of working unmanned to produce components to close tolerances 24 hours per day. Revealing other notable investments, Martin comments: "In response to one of our new product development programmes with one of our key customers, we invested in a brand new stateof- the-art Danobat HG-72-3000-B11 precision grinding machine; this piece of equipment is truly cutting edge and possibly, in terms of sub contracting, the largest CNC grinding machine available in the UK for the sort of work we provide. It is a very accurate machine that allows us to precision grind very large components to extremely tight tolerances."
Not only competitive thanks to its cutting edge facility, with the pound becoming weaker due to Brexit, the company is also benefiting from customers in the US, Europe and Far East taking advantage of the weaker pound. "We already had a strong selling point as a British manufacturer with a focus on quality, however, the weaker pound has resulted in new customers looking to procure product from the UK rather than places such as Asia or central Europe. Other long-term customers, some of which have been served by us for ten or 20 years, have also decided to stick with us so we fight to maintain our competitive position in a world where other countries are working hard to catch up to our level," says Martin.
"We are looking to continually improve our business, particularly since the acquisition by Senior plc has opened up a lot of opportunity for us; however there are equally lots of other ways we can improve in little ways that will enable us to enhance operations on a day-to-day basis. Putting these small improvements together will soon result in a huge difference when it comes to making our business better and helping us to maintain our competitive advantage," he adds.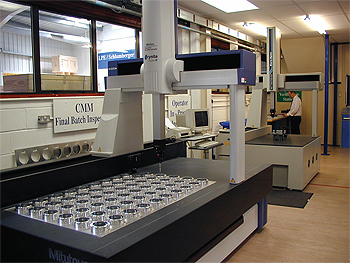 Moving forward under the wings of Senior plc, the 170 people strong LPE will remaincommitted to its can-do mentality in growing markets such as nuclear, marine and particularly commercial aerospace, for which the company has recently achieved AS 9100 accreditation, while also providing superior service to long-term customers in its established sectors.
"Although there have been low points in some of our customer bases, such as the oil and gas sector, we are now seeing some shoots of recovery in this business segment that have made us optimistic as we have longstanding relationships with our clients in this market. We are working hard with our customers, both in oil and gas and other sectors, to support them going forward; the UK industry is in a great place for those who grasp opportunities with both hands, which is why we have set up a five-year plan to ensure continued growth that we believe will result in doubled revenue in that time frame. With these plans in place, we will also continually focus on finding ways to develop the business so we can handle this anticipated level of growth," Martin concludes.
Senior Flexonics LPE
Products: Precision machined components, fabrications, assemblies and kit sets