Increasing momentum
Representing a powerful brand falling under the wider Service Industries Limited Group, Servis Tyres is a leading global tyre and tube manufacturer based in Pakistan
When it comes to tyres and tubes, Servis Tyres is the first brand that comes to mind in the Pakistan market, and also increasingly across the globe. With its headquarters in Gulberg Lahore, Pakistan, and manufacturing facilities in Gujrat and Muridke, Servis Tyres is able to draw on the experience and knowledge gained from a long and proven history of almost half a century in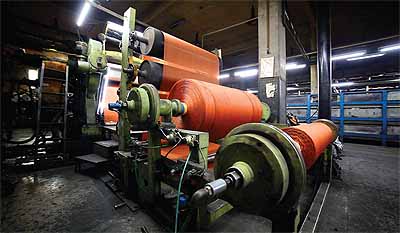 manufacturing. As a result of its passion and dynamism in the market, Servis Tyres is today regarded as a pioneer in manufacturing tyres and tubes for motorcycles, bicycles, rickshaws and other wheeled vehicles, which are used by millions of commuters throughout Pakistan and beyond.
Manufacturing Today Europe spoke to Muhammed Ejaz, Country Manager, Sales and Marketing, to gain some insights about how the company evolved and expanded from serving its local market to exporting across the world: "Servis Tyres is part of Service Industries Limited (SIL), a public limited company listed on the stock exchanges of Pakistan, with annual revenue of about $165 million," he began. "Service Industries Ltd has been involved in tyre and tube manufacturing in Pakistan since 1970, and it began with bicycle tyres and tubes, venturing out to the manufacturing of motorcycle tyres and tubes back in 1990.
"We now ship our products to Asia, South America, Europe, and Africa, doubling sales every three years, and earning a fair profit for the shareholders," he continued. "We have a work force of over 9000 employees and millions of dollars per annum turnover, and we are growing in both domestic and international markets."
Muhammed went on to highlight what keeps the company at the top of the marketplace: "It is our brand strategy that distinguishes us from our competitors and underpins our approach to product development," he said. "We allocate resources to a full range of brands, and the portfolio is focused on a range of different segments in key industry areas that offer the most vigorous source of volume and profit growth."
Throughout all of its operations, Servis Tyres is fully committed to quality, innovation and customer satisfaction, and this extends from the start of the process all the way through to the final delivery. Furthermore, while maintaining adherence to the highest benchmarks for business and financial performance, the company also observes the most demanding standards of corporate social responsibility. "Our success is due to placing a premium on quality standards and a dedication to continuous improvement," Muhammed elaborated. "In addition to conducting our business in accordance to the highest standards of professional excellence, Servis Tyres maintains an ongoing commitment to transparency, dialogue and respect for our clients and partners."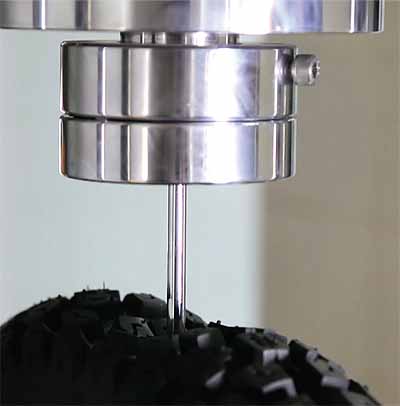 It is within its state-of-the-art manufacturing operations where Servis Tyres puts its plans and strategies into action and it currently maintains a 46-acre site in Gujrat, Pakistan. The plant's employees are committed to delivering excellence, in terms of both procedure and final production, and the factory of course utilises the very latest in advanced manufacturing equipment and procedures – there is constant investment into new technologies and machinery. "Over the last two years Servis Tyres has invested $25 million in new equipment and research and development," stated Muhammed. "We believe in continuous improvement in our quality and this can only be ensured through constant investment." Perfect examples of recent innovations include newly released tyres with
08 ply in motorcycle and 12 ply in rickshaw for the first time in Pakistan.
As the company prides itself on excellence in all areas of operation, it is no surprise that this approach is applied to marketing, and Servis Tyres' latest ad campaign is a visual treat, aimed at capturing the essence of a fast-paced and youthful lifestyle. "We decided to take the ambitious step of producing a 'masterpiece ad' that is bigger and better than anything that has been done before in the Pakistan tyre industry," explained Muhammed. "The concept of the ad is inspired by the youth of today who are passionate about living life to the fullest – a life filled with friendship and love, daring and dashing, spumed on adrenaline rush. Depicting this youth in the ad are young bikers living a side of life that everyone desires to have." But not only are these bikers youthful and handsome, they are also Pakistani superstars – Shaan Shahid, Hamza Ali Abbasi and Danish Taimoor! While the stars enjoy life on their motorcycles, a background score sung by Ali Zafar adds to the look and feel and the combination has created a dramatic, eye-catching commercial that grips the viewers' attention and has created an improved perception of Servis Tyres, as well as breaking new creative boundaries for tyre advertising.
While it is clear that the tyre side of the business is exceptionally successful in all of its approaches, it is not the only product area where SIL is a world leader. In addition to tyres, SIL also holds a position at the forefront of manufacturing leather footwear. "We have a production capability of circa 15 million pairs of shoes in this sector and more than 60 years of proven expertise," Muhammed noted proudly. "Our in-house production process covers all aspects of the shoe manufacturing value chain and we are the largest group in Pakistan to be involved in the manufacturing and export of leather footwear. The two facilities (Gujrat and Muridke) are equipped with state-of-the-art machinery and we recently added another facility in Colombo – Sri lanka to cater to emerging business needs and increase our footprint globally," he added.
Through decades of hard work and dedication, Service Industries has risen to hold a top position in the business arena, and this work has been supported all the way by its visionary leadership and hardworking management team. On the footwear side, the team is constantly creating innovative new products designed to offer comfort and style to an ever-expanding global customer base. On the tyres side, the company is always looking towards the future and as Muhammed asserted, it has a vision to become a 'global, world-class and diversified tyre brand, which leverages its brands and its people.' Continued global expansion is on the agenda, together with the sustained release of innovative and sophisticated products, and this means Muhammed and his team foresee a bright future for Servis Tyres. Considering the company's solid foundation and new success that is already being seen in Asian, African, European and South American markets, their confidence and pride in this world-class business is well founded and sure to be sustained well into the future.
Servis Tyres
Products: Global tyre and tube manufacturer