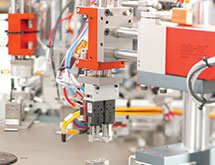 When they founded Setpoint Systems in 1992, engineers Joe Cornwell and Joe VanDenBerghe were determined to do things differently from their previous employer. The pair – known affectionately as "the Joes" by the company's employees – wanted to ensure their employees knew where they stood with regard to their projects as well as the company's health.
Cornwell and VanDenBerghe established an open-book employee engagement program that not only made engineers accountable for the progress of their projects, but made the company accountable to employees with regard to finances.
Every Monday, the company's staff receives a briefing on profits and losses incurred during the previous week. Project managers each report their project status to Setpoint's accounting team before 9 a.m., and the accounting department then prepares a fully detailed report broken down by project.
"I'm proud of our ability to keep employees involved in our business systems," says Mark Coy, CEO of the Ogden, Utah-based company. "Many companies struggle to get profit/loss statements weeks after the financial period closes; we are able to put those together during the first four hours of each week."
Employees are kept informed of successes or challenges related to finances. "It's critical in business, especially one like ours that requires highly qualified people, to have them be engaged in the company," he adds.
Concepts Realized
Setpoint's staff applies its engineering expertise to two main types of projects. The company designs and builds automation systems for the ammunition, automotive and other industries including aerospace and medical devices. In addition, the company engineers and builds amusement park rides including roller coasters. Products are produced in three facilities in Ogden all located in proximity to each other.
"If you were to tour our facility and see what we do, you would think that we're an engineering company, but we're truly a project management specialist," Coy says. "For both of the things we do, we start with customer concepts and end with a finished system that is qualified by the customer."
The company's design, prototyping and testing activities are heavily influenced by lean manufacturing philosophies. All of the automation systems it provides to customers are also designed with lean in mind. "Even if our customer isn't familiar with lean, we will explain how it works and work an understanding of lean into the design of our equipment, and our clients appreciate that," he adds.
Setpoint offers a line of standard automation systems used in the ammunition manufacturing industry including machines that prime bullet casings and load them with gunpowder. The company's efforts to make ammunition manufacturer ATK lean helped Setpoint thrive during the Great Recession, Coy notes.
Systems used in other industries including controls, robotic arms and pick-and-place systems that are designed and produced to order. All products begin with a scope-of-work document describing what the client wants the automation system or theme park ride to do, followed by an engineering process that includes designing how the machine will function and look, Marketing Manager Nick Banz notes.
Once designs are approved by the client, Setpoint fabricates, machines and de-bugs machines before meeting with customers for a buy-off process that includes reviews and tests of all machine parts.
One thing that sets Setpoint apart from other automation companies is "we're uniquely skilled at quality tracking," Coy says. "We monitor the information that goes into each part made on one of our machines better than any of our competitors."
Delivering Speed
One of Setpoint's main goals is to "be the fastest in the industry," Coy says. "We want any company looking for a lean automation system or amusement park ride and needs it turned around quickly to come to us."