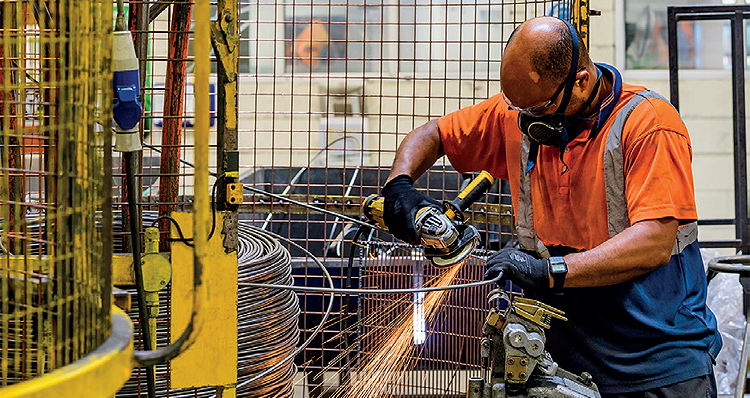 Siddall & Hilton Products
Adopting a world class approach
With a mind-set that remains as steadfast today as it did 125 years ago, Siddall & Hilton Products' mission is to be recognized as a world class mesh manufacturer and a local employer of choice
It has been little more than a year now since Manufacturing Today last highlighted the efforts of the UK's largest manufacturer of industrial welded mesh, Siddall & Hilton Products. At that time, we spoke in depth with Chief Executive Officer Ian Thurley about the company's plans to branch out and grow in the wake of a management buy-out (MBO) in the summer of 2019. Now, in December 2020, Ian is able to discuss the progress made since that time, how the company has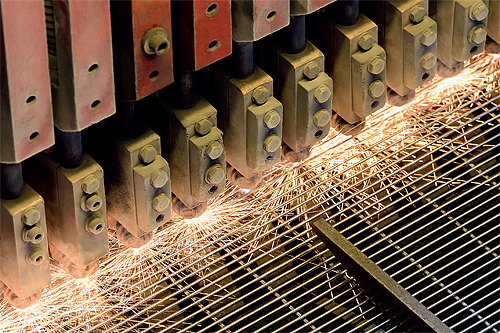 navigated the challenges of this year, and how the years ahead are shaping up.
"There has been significant consolidation in the UK mesh industry in the last few years, following a period of intense price competition due to a chronic oversupply problem in the market, resulting in a rapid race to the bottom," Ian begins. "Two major UK-based competitors have closed their manufacturing operations since late 2018, and we have successfully picked up some of the business they left behind. Today the market has returned to more orderly trading and steel prices are rising sharply after an 11-year decline."
During the course of the above-mentioned last few years, Siddall & Hilton Products has re-positioned itself and is now focused entirely on welded steel mesh production, having disposed of other 'wire products' operations including container handles and furniture springs. "Market consolidation within the mesh industry has been partially responsible for the growth in demand for our mesh, particularly in the industrial mesh sector," Ian says. "That is mesh sold to steel stockholders and fabricators, as opposed to our main line of business, which remains a broad range of general and high security fencing panels. The second factor behind the growth we've seen is our dedication to customer service, product quality and delivery performance.
"We, at Siddall & Hilton Products, see product quality and customer service as two areas where we are able to differentiate from our competitors. We measure our 'On Time In Full' delivery performance on a weekly basis and regularly exceed 97 per cent, as things stand. However, we're not happy with this, and are working towards consistent attainment of the World Class standard, which is 98.5 per cent!
"We also believe in looking after our customers and, whilst we would prefer everything to be right first time, on those occasions when things do go wrong we will always work closely with our customer to rectify the problem so as to minimize the disappointment and inevitable financial implications. In addition, we will conduct a full internal investigation to understand the root cause of the problem and take actions to minimize the chances of a repeat performance. Continuous learning and development are central to this approach."
Since the buy-out in August 2019, the company has streamlined its back-office operations and focused on improving its manufacturing efficiency, reducing process scrap to less than half the level that was acceptable just a few years ago. Siddall & Hilton Products has also significantly reduced the working capital requirements of the business through rationalizing its stockholding and by improving its cash cycle.
"In 2018, we also implemented Microsoft Nav, replacing a 20-year-old Pegasus Opera system," Ian details. "This change placed much more accurate, real-time information at the fingertips of management, and has further helped our efforts to improve the efficiency and profit performance of the business, since we now have a better grip on our cost base and much improved insight into our wire cost and usage. As we continue to develop the system, we continue to reap further benefits."
As Ian goes on to explain, the buy-out itself followed a detailed review of the business' performance, which highlighted the need for a radically new approach. "The MBO marked a fundamental change in strategy towards focusing on becoming a 'World Class' mesh manufacturer and local employer of choice. As part of this we have moved away from seeking to grow volume, instead focusing on the pursuit of deeper customer relationships, improved margins and generating higher value-added business. The change has also initiated a significant cultural shift within the business, involving a strategy of much greater employee engagement and development.
"We are already seeing significant improvements, with year-on-year profitability up by almost 40 per cent, and employee satisfaction surveys have revealed that we're making great progress towards building a much better business for our employees. The attitudes and behaviors have already changed beyond recognition, and the business is now a more vibrant and happier place to work, with the 'one team' ethos now becoming more firmly embedded in everything we do."
Turning to how the business has performed in 2020, clearly no-one would have predicted back in the summer of 2019 that the world would soon be dealing with the effects of a global pandemic. As was the case for all responsible businesses, Siddall & Hilton Products' response to the onset of Covid-19 was swift and effective. "The board took the decision to close the business and pause operations following the announcement of the first lockdown back in March," Ian continues. "We did this in response to employees' concerns and also to ensure that we shut down in an orderly fashion. We furloughed the majority of our employees and decided to top up their furlough payments to 100 per cent of normal pay for the duration, so as to minimize any financial distress caused to them and so that they could focus on family matters, including for some, their need to be involved with home schooling. Meanwhile the Board members took a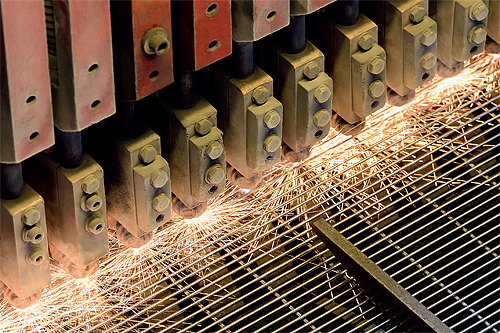 substantial pay cut and, working from home, devised a plan to re-start the business in a Covid- 9-secure manner.
"We re-opened in late April on a shift-by-shift basis, taking three weeks to resume our 24/5 operations, and our business has, fortunately, proven to be resilient. By June, sales levels were back to two-thirds of normal and what followed was the strongest July performance in over a decade, and the best August in four years! Since then we've remained very busy and are having to put on regular weekend shifts to try to keep up with demand.
"Year to date turnover is still almost 20 per cent below last year, but our profitability is well ahead of our expectations when we sat down in March to re-budget. Throughout the pandemic our supply chain, from various parts of Europe and Turkey, has remained incredibly robust, even when Italy was really struggling with the virus during the early spring. Meanwhile, our employees have also proved to be extremely resilient and have demonstrated a real commitment and determination to get the business back on its feet. Their positive attitude has been invaluable and our position today is in no small part down to them."
For Siddall & Hilton Products, business has remained buoyant throughout the autumn and it has just recently seen the largest weekly order intake for many years come through in December, which is traditionally a quieter month for the business. This certainly bodes well for 2021 and beyond. "2021 will indeed be a very busy year for the company," Ian confirms. "We have already committed to a fifth mesh welding machine, at a cost of over £2 million. This is scheduled to arrive in Brighouse in April 2021, and we plan to have it fully operational by late spring.
"The new machine is being built by our long-time machinery suppliers, EVG, based in Austria, and is an LGR102 machine, making use of the latest resistance welding technology. It is 40 per cent faster than any of our existing machines, and produces up to 70 per cent less process scrap. It will be configured to produce our entire industrial mesh range, enabling us to operate the site much more efficiently by facilitating longer production runs, meaning fewer changeovers, and thereby allowing other machines to focus on our fencing mesh range. The project will create 12 new manufacturing jobs – a 25 per cent increase in our headcount – and is the first major investment we've made in 12 years."
The company is clearly entering what is to be an exciting phase in its 125-year history. "The investment in new machinery is just the start and we plan further significant investment in machinery and infrastructure in the next few years. We will also be making a big investment in people and skills as we seek to build a resilient, world class business, capable of providing sustainable employment opportunities well into the future," Ian adds.
Bringing the conversation to a conclusion, Ian again reflects on some of the major changes he has witnessed within the company in the last 12-to-18 months. "Since the MBO, the business has embarked on a major cultural shift which, as it continues to develop, will see employees having a much greater opportunity to participate, and the business playing a much bigger part in the local community, engaging with schools, colleges, universities, charities, and good causes. We want our business to be a showcase for a career in manufacturing and to become a place where future generations aspire to build a highly rewarding career.
"We have made significant strides forward in a short space of time, but there is much more to come. It is our fundamental belief that by putting customer satisfaction and employee fulfilment at the heart of our company we will be extremely successful. It is a poor business that focuses only on profit, therefore we must increasingly recognize our social responsibilities within the business and community from which we draw our staff, and to whom we ultimately owe the success of our business."
Siddall & Hilton Products Ltd
Services: Industrial welded mesh and perimeter fencing panels
www.sandhp.com