Sintavia
---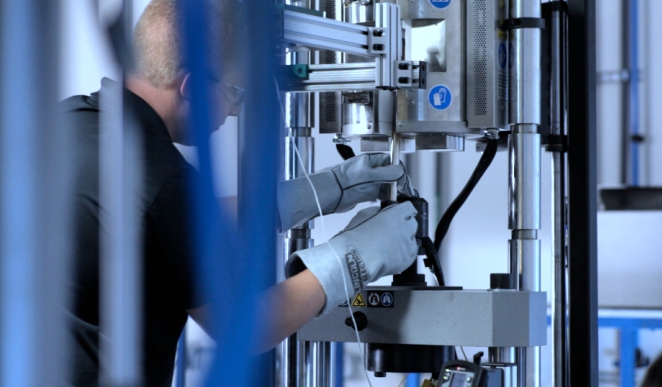 Sintavia is a newcomer to metal additive manufacturing, but its founders are unlocking doors as veterans of the aviation industry.
By Janice Hoppe-Spiers
Brian Neff's passion for aviation runs as deep as his roots in the industry. Serving for more than 15 years on both the operational and maintenance sides, it wasn't until six years ago when Neff had an "aha" moment that would change the course of his career in the aviation and aerospace industry.
In 2010, Neff purchased jet engine maintenance company CTS Engines after serving as CFO and later president of Southern Air from 2003 to 2009. "As part of CTS, I was taking a tour of a competitor in Germany and the guy who was giving the tour told me to come into this room and look at what they were doing," he remembers. "They had laser printers. I had never heard of metal printing prior to that and had no idea what it was.
"This is the kind of industry that grabs ahold of you from a financial and engineering standpoint," he continues. "It was at that moment in December 2011 when I realized I wanted to be involved in this technology. It is cool, neat and there are a lot of applications for it."
When he returned from Germany, Neff brought the idea to aerospace industry veteran Doug Hedges who was serving as CTS's senior engineer at the time. It took two-and-a-half years, but at the end of 2014 the pair came up with Sintavia and spun it out of CTS as a standalone company focused on additive manufacturing.