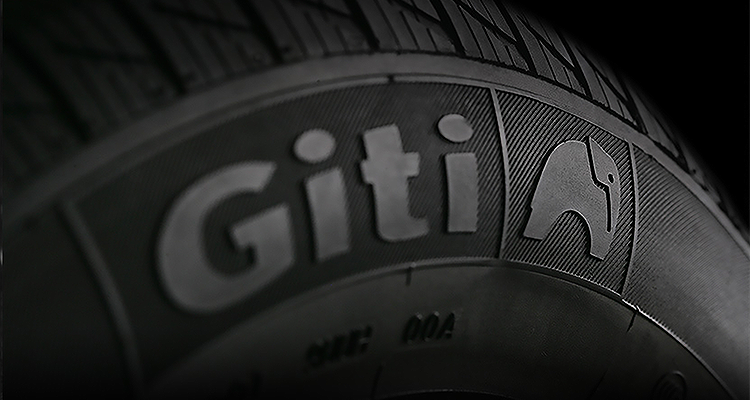 Six years after establishment, Giti Tire's first US plant is thriving. But what's next? 
In late 2017, production began at Giti Tire's (Giti) first US manufacturing facility, the eighth and most recent addition to its global footprint. Originally known as Gajah Tunggal, the organization was initially founded in Indonesia in 1951. The remainder of the 20th century brought it enormous international success, with plants and R&D centers being established across the globe, which ultimately led to the company's change of name.  
Today, the Singapore-based enterprise designs, manufactures, and distributes tires for passenger, light truck, commercial truck, and bus vehicles in more than 130 countries across the world.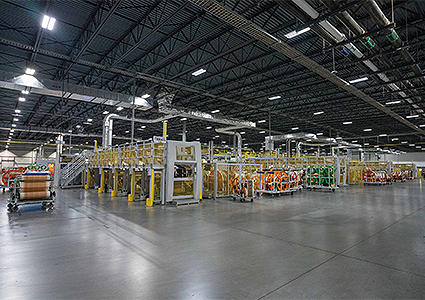 "We constructed the new manufacturing facility in South Carolina to be closer to the North American market," begins Phang Wai Yeen, CEO. "Besides manufacturing capabilities, the site also hosts an enormous R&D facility.  
"The North American market is significantly different to that in Europe and the rest of the world. The size and general mix of vehicles on the road differs greatly, as do the roadways themselves and their speed limits. These are all topped off by the general attitudes and expectations of North American drivers, to which our US range is specifically designed to cater." 
Giti's North American facility designs and produces tires specifically for the passenger and light truck categories for North America.  These products' designs and sizes can be characterized as either all season, summer, or winter tire types, and also divided into different consumer and market categories.  
State-of-the-art technology 
Tire categories in North America diverge into passenger type tires and light truck type tires, similar to C1 and C2, respectively, in other regions of the world. They are available in highway tread, all season types for touring, grand touring, and UHP categories, alongside summer variants for UHP categories for the majority of the market as well as all season highway, all terrain, rugged terrain, and maximum traction and mud terrain, primarily for light trucks, pickups, and SUVs. The range of products are produced for the company's four brands: Giti, GT Radial, Dextero, and Primewell. 
"The key growth that we have noticed in the US market has chiefly been based in the passenger and light truck market, and primarily in touring performance and other categories where consumer expectations for control and performance are high," Phang says.  
Although the facility has fully regained its footing since the disruptions caused by Covid, Phang states that the time gap is still evident. The company is continuing to accelerate its production to hit the requisite targets and reach phase two of the site's development in a timely fashion.  
"While tire production at Giti faced the same disruptions as the rest of the industry during the pandemic, the organization's R&D center and its developments were able to support us through them," he explains. "Furthermore, the US production center was able to continue working alongside a number of OEM automotive manufacturers. In terms of distribution, we have a strong network of major chain outlets including the likes of Discount Tire and Walmart, as well as a wide network of independent dealers and distributors. This broad spectrum is a factor that enables Giti's brands to be locally available to clients right across the continent." 
Besides its US location, the business operates advanced R&D centers in Indonesia, China, and Germany, as well as a testing site in the UK. With almost 1000 team members internationally, the centers operate as a single integrated R&D system with a shared technical knowledge platform called AdvanZtech. This further enables Giti in utilizing state-of-the-art equipment to bring its forward-thinking innovations to life.  
"Our US facility is designed to produce five million tires per year for the North American market," Phang continues. "The fully integrated and automated plant possesses the necessary equipment for all of our manufacturing processes, from mixing through to final inspections. We have implemented automation in the forms of machinery for nearly every facet of the manufacturing process, including the handling and storage of raw materials, as well as conveyor systems for moving products around the site, and monorail transfer technologies. 
"Building and nurturing our strong relationships with external stakeholders has been crucial to the sustained success of US operations. Satisfied and loyal customers are the lifeblood of any business," Phang notes. "We have attained these among our clientele by understanding their needs, delivering quality products, and providing exceptional customer service. These key areas are what people look for in long-term relationships that result in repeat business and positive recommendations. 
Fostering innovation 
"As for suppliers," he adds, "we rely on our supply chain partners, just like any other business, for the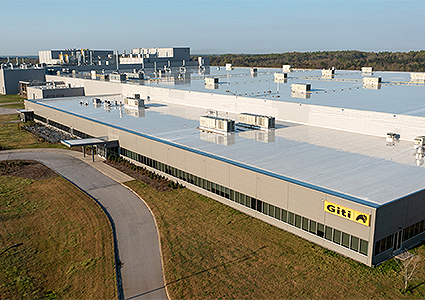 timely delivery of raw materials, components, or other resources. Developing strong relationships in these areas is also important in ensuring a consistent supply chain and as few disruptions as possible. Furthermore, we have found that closely collaborating with our peers and other companies fosters innovation and taps into a separate bank of quality improvements, which allows us to stay ahead in the market. 
"Giti also takes its commitment to conservation and community Corporate Social Responsibility (CSR) very seriously. It's a key part of our DNA and provides the groundwork for the company's bedrock of passion and creates a bigger purpose beyond just selling our products and services. Over the years, we have provided support and resources to a variety of CSR projects and engagements and developed partnerships with leading organizations that share our views, when it comes to giving back."  
One of the key areas in which Giti's CSR commitments are evident is in its green and efficient production practices. This requires the company to focus on each of its factories around the world, analyze their operations, and ensure that they are not only energy efficient, but fully sustainable too. Employee health and safety is also of paramount importance and Phang cites it as being fundamental to creating a positive and healthy workplace.  
The second phase of Giti's US operations involves the construction of a mirror image facility of its current production plant on the west side of its structure. It's expected to be completed by the end of 2028 and will provide sufficient means to match the increases in production demand and the flow of sustainable resources. It will facilitate the manufacture of ten million tires per year, of the highest quality and performance, for which the company is renowned.