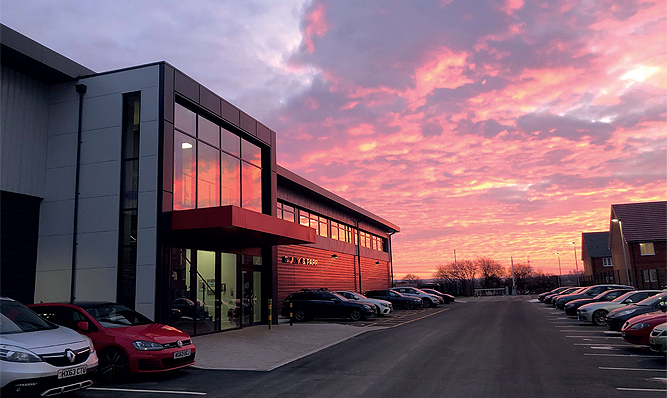 Experts in engineering
With considerable experience of working with some of the world's leading companies, Slack & Parr Ltd has secured its position as a force within the high precision engineering industry
Situated in the district of North West Leicestershire, and a stone's throw away from the border with Nottinghamshire, the village of Kegworth has been the home of Slack & Parr since the company was first established in 1917. Beginning life repairing bicycles, it would go on to become a general engineering workshop, working for Rolls-Royce Aerospace making parts for the Spitfire aircraft, before moving on to make gear pumps for man-made fibre in 1947, and latterly becoming involved in variable pitched propellers for the marine industry, and purpose-built machine tools for drilling and tapping.
Now, in 2021, Slack & Parr is a group of companies with a core interest in the manufacture of components for a variety of industries. It also stands as a market leader in high precision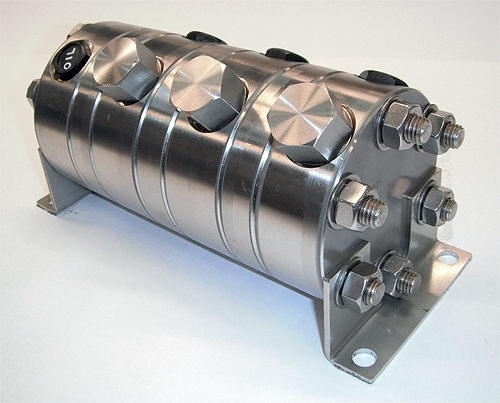 engineering, supplying gear metering pumps, rotary hydraulic flow dividers, and industrial dosing pumps throughout the UK and across the world.
Managing Director, Edward Barrington, explains to Manufacturing Today how Slack & Parr has four main groups of product that it offers to its customers. "The first is high precision geared metering and melt pumps for the man-made fibre markets. These cover applications for making nylon, polyester, acrylic and spandex, through to carbon fibre and aramid (bullet proof material). These pumps range from 1 to 50-plus outlets that are all within +/- 0.5 per cent of the desired output, within capacities ranging from 0.005 liters per hour to 8400 liters per hour.
"The second group is a dedicated refurbishment service for the above pump group. Even if the customers pump is 20 years old, we can refurbish it up to as new standard. The third group is precision hydraulic flow dividers. These are used to accurately split hydraulic flows to multiple cylinders to move anything from second floors in artic trailers to super yacht's garage doors. Lastly, the fourth and most diverse in applications is the industrial pumps group. These can provide accurate flow for glues, to chocolate, to water, and again with a large capacity range."
Slack & Parr's products are now produced at a state-of-the-art manufacturing facility, designed by local award winning architects, Staniforth's of Leicester. Completed in September 2020, the site, which represents an investment of approximately £4.5 million, has been fully operational since February 2021. "The facility is a vast improvement on our old site, with the main advantage from an efficiency point of view is that we are all now under one roof. This allows for far better and quicker communication, team working and product flow," Edward reveals. "We took the opportunity to invest in some new machinery at this point too. We looked at our existing production line and selected the most unreliable pieces of equipment and replaced those, but not always like for like. We needed to gain a productivity leap with the new equipment too. Out of the three areas that we installed new equipment, two of those have automation built in as machine tending loaders/robots. The next projects in our search for greater efficiencies are machine connectivity/Industry 4.0, and further automation machine tending."
What makes Slack & Parr stand out from its competition is that – within said facility – it possesses its own in-house design and R&D departments, as well as the ability to alter its production process to suit its customers' needs. If the customer requires a pump that is not commercially available, Slack & Parr can design and manufacture exactly what is needed.
"New product ideas are dreamt up by our sales team, assessed and then detailed by our design engineers, produced on site and then rigorously tested in our R&D department," Edward states. An excellent example of the company's efforts in this field would be its development and the forthcoming launch of a new low viscosity pump range, SPLV. "We are excited to be launching this product line in the coming months. We believe that we have a lot that we can offer the industrial pump market – targeting better performance and longer operating lifetimes – and the SPLV range has been specifically designed for highly accurate, repeatable metering of low viscosity fluids. It will also be coupled with a rationalized, updated version of an existing design that we have within our portfolio – the SPA-R – to provide almost complete coverage across the majority of industrial applications that our customers have."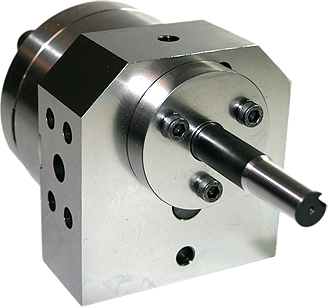 Edward also goes on to detail a project that the company was tasked with delivering for a client in the last several months, which again helps to showcase Slack & Parr's innovative flair. "We recently received orders from a customer for small oil metering pumps after agreeing a unique collaboration to ensure success," he says. "The customer had been using a competitor's pump, but found this to be too expensive for their overall project costs. They had therefore initially gone away and started to design their own pump to reduce these costs. However, when we started working together we helped them identify areas to not only make savings, but also areas where certain features needed to be retained – or even introduced – to keep the quality at the level required, and, in a few instances, features that the customer had inadvertently added into the proposed design that would have caused problems. As a result of this collaboration Slack & Parr is now manufacturing these pumps for this customer to its design, at a price that works for both parties, and providing a level of performance that meets the customer's exact requirements."
Innovation is just one the characteristics and traits of the business that has proven to be vital to its success, all of which are delivered on a daily basis by its talented team of people. "Our employees are what makes our business," Edward enthuses. "The engineering world is still a very hands-on environment, regardless of the levels of automation. One of the main benefits of our new factory is that all our employees are within the same building so comradery is improved, people are more engaged and feel part of the company again.
"We are open and honest with our employees about the company's management teams KPI's, which are displayed on the notice boards around the factory and office. We also send out a monthly newsletter detailing any news or important information, as well as providing information on the various markets our pumps are being used in."
Slack & Parr's new factory also contributes towards the company's first step on its journey to becoming a Net Zero operation. "The level of insulation and 'air tightness' has meant that we have not needed to make use of any gas fired air heaters since moving into the facility," Edward states. "This alone is saving, on average, nearly 75 tons of carbon dioxide per month. Meanwhile, one future strategy of ours is to investigate onsite power generation. Due to our large consumption levels this will be challenging, but we are committed to looking at ways to mitigate this in the years ahead."
Speaking of the years ahead, Slack & Parr has a three-year picture of where it wants to be. "In that time, we want to have increased turnover and profit levels, gained further market share, increase our levels of efficiency across the board, and most importantly, have more of the right people in the right places throughout the business, doing a job that they enjoy," Edward concludes.
Slack & Parr Ltd
Products: Custom precision gear pump solutions
www.slackandparr.com