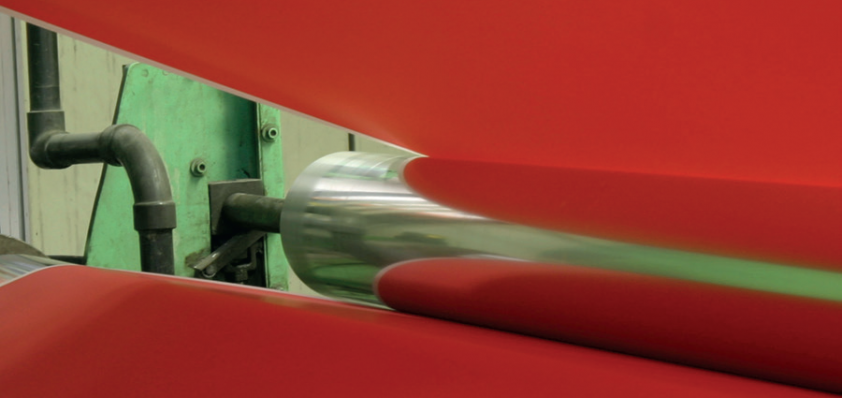 Positively different
A trusted advisor and partner to its many customers, Smith & McLaurin is best known for the supply of digital-ready label stock, environmentally friendly materials, and its growing influence in the wine and spirits market for pressure-sensitive label (PSL) materials
Smith & McLaurin (SMCL) is not a new name to the world of manufacturing. Indeed, the company can trace its history back more than 170 years, to 1849. Today, it is a leading player in the self-adhesive labels, tickets and tags industry, with an enviable reputation for innovation and customer service. SMCL's sector-leading expertise, knowledge and resources combine to ensure that its reputation is based on its core values of service, trust and innovation.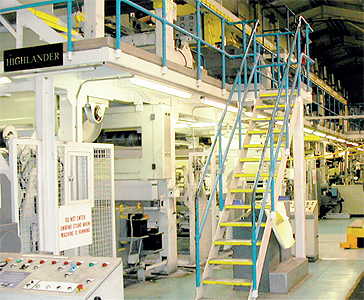 Operating from its offices and manufacturing facility at Kilbarchan, Renfrewshire – from which is serves customers across the UK, Europe and further afield – SMCL has enjoyed 16 years of continuous profitable growth under its current ownership. This has positioned it at the head of its field in terms of product innovation, design and development, especially in the thermal, digital, drinks and – latterly – the sustainability sectors.
"SMCL design, develop and manufacture paper and filmic materials for a range of customers (convertors, printers and packers) that go on to comprise the packaging for some of the world's best known brands across a multitude of sectors. We work with our suppliers, customers and our customers' customer to deliver innovative solutions that ensure best-in-class performance and functionality," explains Sales Director, John Radford. "Our coating capabilities, combined with the flexibility in our range of face materials, adhesives and liners, allows us to source and develop new products that will help our customers to increase their sales revenue with value added solutions. Our wide range of water based acrylic and hotmelt adhesives allows us to specify the correct solution, whilst our thermal coating technology is unique in the industry and allows us to maintain our leading position in offering thermally coated solutions."
One particular area of success for the company has been its supply of digital ready label stock, which utilizes environmentally friendly materials. "Initially we developed, in conjunction with HP, a range of materials for their Web stream digital presses," John continues. "These presses use a toner based system with electrostatic inks which needed a primer to ensure their inks adhered to the face material. Through development with HP we were able to apply a coating to ensure any PSL construction would be able to run through these presses. Latterly we have developed a range of inkjet grades for use in any water based inkjet press by again working closely with the various hardware manufacturers and material suppliers. This latest development has given us the market leading position for this type of digital media. We also have the option to combine these constructions with both FSC certified materials."
Problem solvers
Sustainability, therefore, is clearly an important issue that SMCL takes seriously. "At SMCL, we are driven by all aspects of product sustainability – reuse, recycle and reduction – aiming to offer innovative solutions in partnership with our customers," John states. "An example of this is the development of our Purity Wash range, which offers a choice of cold and hot water wash off adhesives. With regards to hot water adhesive technology, we are proud to have the first adhesive approved for this process that allows the clean recycling of PET in the bottle return process. We also have approved two cold water adhesives for both paper and film that allow for the clean removal of label stock from any plastic container. This technology can be combined with both FSC certified recycled and Post-Consumer Waste face materials.
"Alongside our Purity Wash adhesive collection we are also developing a range of paper based materials that will not only replace single use plastics, but will also take plastic coatings out of paper. Packaging is an area we are keenly exploring with our customers and with our developing Eco Pack range we are looking to provide paper based solutions with heatseal and moisture barrier coatings. We are also focused on sustainably sourced materials and recycled content. SMCL can now offer 100 per cent post-consumer waste face stock with wet strength properties for the drinks industry, in combination with any adhesive technology and paper or filmic liner."
As one would expect from a company that can boast of such a long history, SMCL's production process has been tried and tested over a number of years, with many completely new product development projects becoming the commercial norm. From its laboratory at Kilbarchan, the company's in-house technical team have, over many years, developed products from new thermal technology and market leading products for toner and inkjet digital markets, to the current unique Purity Wash range of adhesives aimed at improving sustainability. SMCL's technical team has over 80 years of combined experience within its field, which it is understandably always keen to offer its customers. Meanwhile, it has an extensive schedule of 'Discovery' meetings with suppliers to ensure that its product range remains at the leading edge of innovation, while all new products that it sources and develops are made available to key customers to give them a competitive advantage.
"Our focus as a business is very much on finding solutions to our customer's problems," John opines. "We believe this can be achieved by developing strong partnerships throughout the innovation process working with suppliers, machine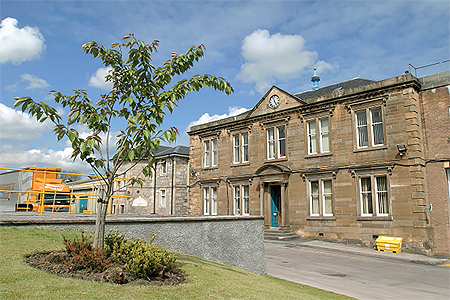 manufacturers, brand owners and customers in collaboration. This enables us to fully understand the challenges faced, and develop long-term relationships across our customer base and – as importantly – within our supply chain."
Innovation partner
The core values of the business – these being service, trust and innovation – remain as true today as ever, enabling it to meet the ever-increasing challenges that today's market presents. Ensuring that these values shine through in all the work that SMCL undertakes are its employees. "The biggest asset of any business are the people and we are no exception," John confirms. "We are very fortunate to have a loyal, highly skilled team at Kilbarchan, who combined have a tremendous amount of knowledge of the industry and of our coating processes, which we delight in sharing with our customers. Our culture is one of involvement in all areas of the business, and for all of our teams to encourage engagement with customers and suppliers alike. The fact we have various members of staff who have been with the company in excess of 30-to-40 years is testament to this philosophy."
No greater challenge to face the company – arguably in its entire history – has been the onset and continuation of the global Covid-19 pandemic. Nevertheless, SMCL made sure from the get-go to introduce measures to ensure the safety and wellbeing of its team, while also being able to maintain the full manufacturing, technical and commercial support that its customers require. It was also fortunate in that it did not experience any significant delays within its supply chain, and remained able to offer continuity of supply, and therefore its ability to meet all order requirements in their entirety.
Needless to say, the effects of Covid-19 continue to be felt across all industries, and SMCL's is no different, with further challenges yet to be faced as consumer purchasing habits continue to evolve. However, as John says, these unprecedented times also present an opportunity to highlight key themes, such as the need to improve the sustainability of packaging as a whole. "The solutions needed within the packaging and label industry to remove single-use plastic, I am convinced, will lead to new volumes for the industry, which I am confident SMCL will be well positioned to take advantage of.
"Looking ahead, I see SMCL's core business remaining within the PSL arena, while we also look at how we can further diversify our offering in the packaging sector. In line with current initiatives, we aim to be a key innovation partner in the development of sustainable label and packaging solutions, whilst reinforcing a strong reputation for specialty products, enabling the business to continue its record of continuous growth," John concludes.
Smith & McLaurin
Products: Self-adhesive label, ticket and tag materials
www.smcl.co.uk