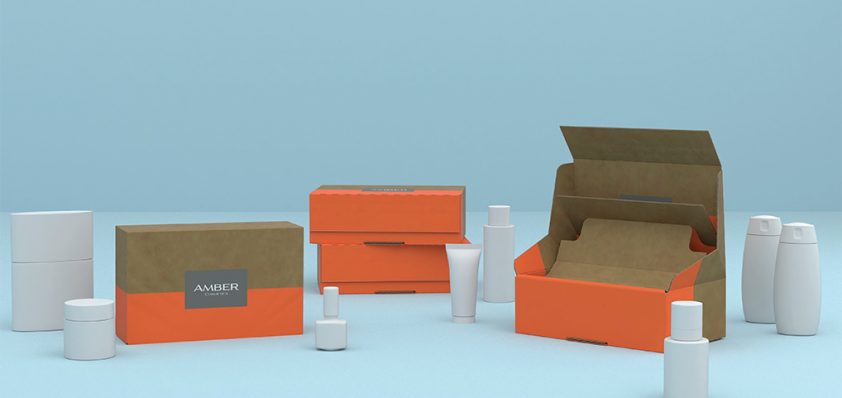 The ultimate recycler
Smurfit Kappa, an FTSE 100 company, is one of the world's leading providers of paper-based packaging, and continues to pioneer advances in technology that push for sustainable solutions
Since we last spoke with the Irish business, Smurfit Kappa, two significant drivers have swept through the company's operations to keep it on the edge of innovation. "Firstly, there was progress in e-commerce and the extension of the customer's ability to shop in retail environments, which was also catalyzed by the impact of Covid-19," shares Ken Bowles, the company's CFO. "The pandemic forced retailers and suppliers to move online, and led to an increase in the consumption of paper-based packaging in store retail. As a consequence of that, we have seen a greater awareness of the consequences of waste, and therefore a much keener desire to move towards sustainable forms of packaging that might not have been around before," he says. With these two drivers in mind, the
company's mission is to provide the same level of excitement for the customer's unboxing experience that would be expected in-store, while continuing to uphold its integrity for sustainability.
Over the past year, Smurfit Kappa has had to embrace the challenges posed by living with a global pandemic. Without the possibility of having its customers visit its centers, it has chosen to digitally engage with consumers through initiatives such as webinars, online training and digital meetings. This was just another way in which Smurfit Kappa has been able to think creatively and innovatively in adapting to the ever-changing climate of its industry. "We want to reach as many customers as possible, and share our knowledge to help them gain real business value, while enhancing our digital lead generation capabilities, and ultimately, the business's strengths as a whole," he says.
"We are transforming the effectiveness of packaging to ensure that recycling is easier than ever, and there are a number of ways in which we are achieving this. For example, this year, we launched our eBottle products portfolio, which consists of customized solutions that are designed to send bottles through the supply chain, so they arrive in perfect condition at their start to be used again. In another instance, we've released our Safe & Green punnet portfolio, which replaces plastic punnets in supermarkets. Similarly, in simple wrappings like AgroPaper, which is used for farming to cover produce, we have innovated those designs so that once the season is over, the paper that was used can degrade and become part of the compost; no waste and fully biodegradable! An example of this can be seen in Latin America, where we produce what we call the BanaBag, which is intended to replace the plastic packaging that bananas are often grown in," Ken informs us.
Clearly, from what he has shared, the motivation for Smurfit Kappa is to move the conversation away from the use of less sustainable materials, and towards renewable, recyclable and biodegradable solutions.
New product launch
By infiltrating a vast range of industries, as Ken has said, Smurfit Kappa is ensuring it can assist numerous businesses with the elimination of their plastic packaging. In addition, by creating a streamlined alternative, the company will also make the process of recycling far easier to ensure that the recyclable material returns either back to nature, or to Smurfit Kappa.
"The goal is to see a box at least ten times if its recycled properly. To facilitate this, our strategy is to take six million tons of waste and make new products with it, which I believe we do really well," he adds.
"Yesterday (October 7th, 2021), we launched our new health and beauty packaging, which again, is designed to replace the less sustainable products currently on offer for products like fragrances, cosmetics, skin and hair care. Complementing that, we have tamper-proof packaging for vitamin containers, supplements and sports nutrition, which is very new, and for the first time in our industry, we will have a product that will be able to replace those ridged plastic containers for detergents with corrugated board. Our focus is always the end-of-life solution to ensure that the container degrades or comes back to us and we make new boxes out of it, preventing an exorbitant plastic waste problem," he shares.
"It's up to us to supply the packaging that ensures that once the item reaches the customer, two instances are covered. Firstly, when the product arrives in perfect condition, and it is opened, customers are given the same brand experience they would have if they were in-store, although they may be in the comfort of their own home," Ken begins to explain, "and the second aspect to ensuring responsible and successful packaging, occurs when the customer wishes to return their product. I think that is where the next phase of change and growth will be, because many online retailers ship their products in plastic packaging, which generally makes it more difficult for the consumer to send the product back easily. To solve this issue, we have products that allow clients to return the item in the box it came in. With the use of our double tape box for simplicity, it just means that if a client doesn't like it, they can put it back in the box, seal it with the label and send it back," explains Ken.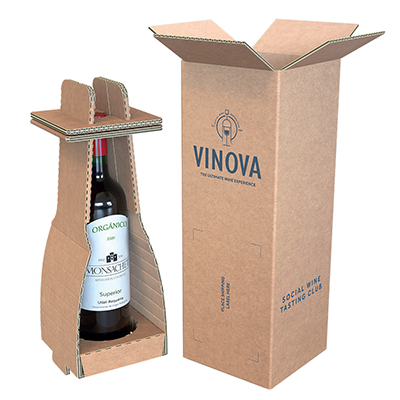 Sustainability movement
He continues to share that staying ahead of this level of innovation requires the business to invest heavily in its expansions. Accordingly, the company recently opened a transit lab for e-commerce packaging in Northampton, England, with the hopes that this development will encompass the full range of capabilities for the company's packaging solutions. "This is another one of those aspects that continue to set us apart from our competitors. With the help of the new lab, we can supply clients with boxes for Amazon, because we now support the pre-certification process. So rather than wait between four to eight weeks by going through Amazon's process, we can get that sorted for clients in a much quicker time.
"Aside from that, other major investments we have in the pipeline will all be strategized to meet our sustainability goals. We have a very firm target for a reduction of 55 percent of CO2 by 2030. We also have other investments in our European paper system that will absolutely help us meet that goal, and with any luck, even earlier than 2030. If we backtrack to the start of our journey and remember the core values of what we believe in, the amount of money that we invest into this organization is absolutely worth it, and we are going to continue to do whatever it takes to make sustainability the top of everyone's agenda moving forward," he emphasizes.
As he brings his discussion to a close, Ken shares his hopes for the industry, and where he envisions the sustainability movement going. According to him, the underlying mantra that helps the company to operate so effectively is: leave no impact on how resources are retrieved from nature, and no impact on how nature is left after the resources are consumed. This is something he hopes will be adopted by the rest of the world in due course. "The improvement I would like to see in the e-commerce experience is the ability for the consumer to get those boxes back to us. I think we all like to think of ourselves as great recyclers, and for the most part, we are doing a great job. However, today's consumer is faced with corrugated and paper packaging at their door, and they don't necessarily have the mechanisms to get it back to us in a clean fashion. This means that the packaging often ends up in their black bin, or it goes into the green bin where it is co-mingled with other grades of recyclable packaging. The crux of our work is to get that product back to being as clean as possible, in order for us to make more boxes with it, and overall, I think the consumer being able to recycle with greater simplicity will improve that e-commerce circularity hugely," Ken concludes.
Smurfit Kappa
www.smurfitkappa.com
Services: Packaging solutions