Innovation station
A new company with a unique mix of experience and technology, Snell Advanced Media (SAM) has the vision to deliver business-transforming solutions across the media production ecosystem
Established through the formation of the group formerly known as Quantel and Snell in 2015, Snell Advanced Media (SAM) was created with a vision to own the space between content creation and distribution, through the design and development of solutions across news and sports production, colour and finishing, playout and delivery, modular infrastructure, image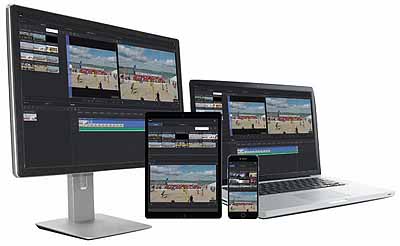 processing, and media management. "While we are a new company that has been in operation for two years, we were previously two separate companies, Snell and Wilcox and Quantel Ltd, both of which were established more than 30 years ago. Today we operate in the broadcast electronic market, manufacturing and designing hardware solutions for customers in this sector. The majority of our products and services are done in-house, which includes everything from design to manufacture, as well as service and support. We work at a 20,000 square feet manufacturing site, which has equipment such as SM lines, higher level assembly and manufacturing, testing areas and software QA," explains Simon Gatt, Operations Director at Snell Advanced Media.
By creating smart, agile technology, the Newbury headquartered SAM optimises efficiency and productivity in a media landscape that is rapidly evolving. To stay ahead of the competition and deliver innovative solutions within this swiftly changing industry, the company develops future-ready systems that enable broadcasters, content owners and service providers to progress with their business models and succeed in a consumerdriven era. However, SAM is also aware that today's needs are paramount and thus delivers smart technology that meets present requirements as well as those coming up over the coming years.
"Our products are designed to be future ready, which means we stay abreast of market trends by looking at research data that shows where people are looking to spend their money in the future and tries to predict where the market is going to go," says Simon. "A major trend that we are working on right now is a high dynamic range for live production, which is the next big thing after 4K TV. Meanwhile, in the traditional broadcast space, we are working on IP solutions and moving towards 50 GbE and 100 GbE IP solutions; at the moment people are using 10 GbE, 25 GbE, and 40 GbE, so the next steps for us are naturally to look at 50 GbE and 100 GbE."
SAM is increasing in revenue by 20 per cent per year while the rest of the broadcast market is growing at a steady four per cent. Key to this significant growth is the company's ability to attract consumers from competitors with their vast range of products that are at the forefront of technological advancement. "New products are a major part of this growth trend for us," confirms Simon. "We introduced 60 new products in 2016 and will launch a similar amount in 2017. We have also been investing in R&D to enable these new products to be developed so we can achieve this growth, with 50 R&D engineers added in the past 24 months alone. We now have 170 of these engineers working for us out of a total workforce of 550, so a great deal of our investment goes into R&D."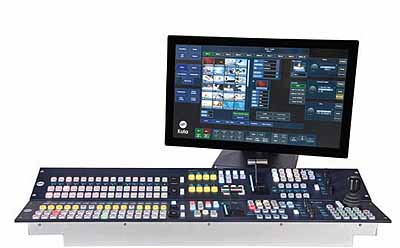 He continues: "We have also taken market share from our competitors, which is thanks to our strengths as a small, nimble and innovative company that can get products out to the market quickly. Through this flexibility, both at our manufacturing site and with key partners, we can achieve the solution that our customers require. On top of this, we have benefited from seeing the development in the live production market move towards 4K and HDR, as well as the move towards IP in the traditional space. This has been quicker than we anticipated but we have been able to take advantage of it."
For those seeking to simplify live production, SAM offers a range of routers, multiviewers, production switchers, replay and highlights and image processing products that support SD, HD and 4K live production workflows that are delivered in SDI, IP or as a hybrid solution. The benefits of choosing live production products from SAM include an enhanced experience, lower production costs and efficient streamlined workflows. "Within this segment of the business we have an interesting new product that is in the sports replay environment," notes Simon. "There is traditionally one main competitor in this environment but we are starting to win more business from them by showing people the advantages of using our system over the incumbent systems, so this is a very positive development for us."
For those in the traditional market moving towards IP, SAM's IP routing system offers broadcasters greater workflow flexibility, whether in a small studio environment or as a global broadcaster that is looking for a hybrid or full IP solution. Not a one-size-fits-all solution, the IP routing system is fully scalable from small to enterprise wide operations, with everything from standards converters, switchers and multiviewers to dedicated IP-only signal processing and control products available. Always working to make the complex simple, SAM is the ideal partner of choice during the integration of IP broadcast streams as it truly understands each customer's business, their demands and how to build future proof systems.
As more and more potential customers realise the opportunities to be had in working with SAM, it seems certain that the innovative company will continue to grow significantly over the coming years. However, despite the notable success it has achieved over the last 24 months, SAM will continue to push ahead with new products and strong partnerships to stay ahead of the competition, as Simon concludes: "We want to continue with new product introductions while also focusing on virtualisation over the next three to five years as there will be an eventual move from hardware sales into more virtual software. In the meantime, we will keep producing new products and growing in regional markets; we are very strong in Europe and are a company that operates globally, however we do see opportunities to strengthen our foothold in specific areas such as Asia and the US."
Snell Advanced Media
Products: Smart, agile technology for the media production market