Lance, a manufacturer of sandwich crackers, potato chips and cookies, has a history that dates back to 1913. Just a few years before that in 1909, the origins of Snyder's of Hanover got under way, establishing a foundation for a company that now produces pretzels and a diverse line of snacks for domestic and international markets. Now, working together as one company, Snyder's-Lance is using its expertise and strengths in the snack market to compete more effectively and add value to the combined operation.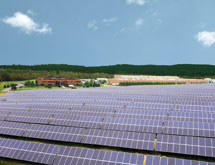 The merger of the two companies was completed in December 2010, est­ablishing a combined portfolio of snack food brands that includes Snyder's of Hanover, Lance, Cape Cod, Grande, Tom's, Jays, O-Ke-Doke, Stella D'oro, Krunchers!, Archway, EatSmart Nat­urals and Lance private brands. The products of Snyder's-Lance include pretzels, sandwich crackers, kettle chips, potato chips, cookies, tortilla chips and nuts. The combined operation has 10 production facilities in the United States and two in Canada.
"This historic transaction brings together many years of excellence in snacks and baking that will create a dynamic and competitive organization able to deliver superior customer service while continuing to be an important part of the communities in which we operate," says Carl E. Lee Jr., president and COO of the combined company. "We expect to drive our business through the strength of nationwide distribution, national advertising and an excellent portfolio of products and capabilities that consumers prefer."
In integrating the two companies, one of the first goals of Snyder's-Lance is to establish an efficient sales distribution system. The company has nearly 3,000 Direct Store Delivery (DSD) routes nationwide, made up of a combination of company owned routes and independent operators (IO).  In the coming months, Snyder's-Lance will convert its company-owned routes to the independent operator structure. Working market by market, the company will expand their integrated coast-to-coast distribution network that is best positioned to serve customers. This transition will provide improved returns and better opportunities for independent business owners.
Snyder's-Lance believes the IO structure will drive better returns than the company-owned DSD system, and will strengthen its relationships with customers, which will lead to accelerated growth. The company expects to complete this transition process by mid-2012.
"We are confident we will engineer a very successful transition based on the success we have had over the past several years with similar conversions," Lee says. "The new system is expected to support even better service levels for customers and provide greater opportunities for the independent route operators through larger drop sizes given the combined volume resulting from the merger."
Stellar Sustainability
Before their merger, Snyder's of Han­over and Lance were both known for driving category growth through innovation since their origins. Lance provided the first peanut butter sandwich cracker, for example, and Snyder's was the first to put potato chips in foil bags. Together, Snyder's-Lance is breaking ground in the snack industry with its sustainable production efforts.
In 2009, Snyder's of Hanover set a goal to reduce its energy and natural gas usage and greenhouse gas emissions by 15 percent each in the next five years, as well as reduce its solid waste by 30 percent in the same period. Some of the company's other activities involve using water-based ink on all of its bags; recycling cardboard, salt and wood pallets; and developing renewable and compostable packaging. Snyder's-Lance made a major step forward in its sustainability efforts when it opened the largest ground-based solar farm in Pennsylvania in June.
Covering 26 acres and comprised of 15,092 solar panels, the 3.5-megawatt solar farm is located adjacent to the company's plant in Hanover, Pa. Snyder's-Lance estimates the solar farm will generate 4.27 million-kilowatt hours each year and save nearly 30 percent in energy costs for the facility. It is expected to reduce greenhouse gas emissions by 230 million pounds of carbon dioxide over the next 25 years.
"This is an exciting time in the history of our company," Lee says. "The solar farm shows the commitment that Snyder's-Lance has made to creating snack products in a more sustainable way. Our goal has always been to make 'better for you' snacks, and now they are better for the earth, as well."