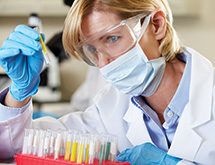 Anyone who has ever had a bad cold will tell you that whoever figured out how to put soothing lotions into tissue paper is a hero. One of the companies responsible for keeping the world's noses from going raw is Solenis, a chemical manufacturer with a global footprint of facilities and experts supporting everything from the tissue paper makers to the oil and gas industry.
"We offer a unique blend of the right people, bringing the right experience, offering the right technology for every water and process challenge so we can best meet our customers' needs and provide optimal solutions," CEO and President John Panichella said in a statement.
Solenis was previously known as Ashland Water Technologies, a division of Ashland Inc. It became a standalone company in summer 2014 after Ashland Water Technologies was spun off and sold to Clayton, Dubilier & Rice, a private investment firm with $21 billion in investments. Since 1978, Clayton, Dubilier & Rice has acquired 61 businesses with a combined transaction value of more than $90 billion, according to Solenis.
The sale closed on July 31, 2014, and Ashland Water Technologies changed its name to Solenis a month later. "As a stand-alone company, Solenis is better positioned to pursue new opportunities and develop new products that will deliver better value to our customers and result in steady growth and improved margin," Panichella said at the time of the transition.
Solenis provides chemical products to the pulp, paper, oil and gas, chemical processing, mining, biorefining, power, metals, mining, general manufacturing and municipal markets. The company is active in 188 countries across five continents, giving it a truly global presence. Although Solenis has changed names and hands since its founding 94 years ago, the company's mission has always been to ensure its customers find success through Solenis' water and process solution.
"At Solenis, we strive to stay ahead of our customers' next challenge," the company says. "This begins with our legacy of industry expertise and continues with our ongoing innovations. We match each customer's unique process with the right people, bringing the right experience, offering the right technology."
Continuing Innovation
As a top global producer of specialty chemicals, Solenis' product lineup includes a range of papermaking and water treatment additives and state-of-the-art monitoring and control systems. "Our teams are proactive, building deep business partnerships to provide results that our customers value," Solenis explains. "We're always in reach."
The company marries team expertise with data-driven technology to solve problems and deliver value more effectively than competing chemical producers. Its top products include corn oil extraction aids for disk-stack and tricanter systems, low-corrosion microbiocide for cooling water systems, scale inhibitors for evaporators, biocides, defoamers and chlorine dioxide treatments for food and beverage processing.
It also produces filtration and specialty dewatering aids for mining and mineral processing, oxygen scavengers for oil and gas processing, cooking aids and enzymes for pulp mill additives, and absorbency aids and lotions for tissue makers. Control systems for 24/7 surveillance and control of water treatment, data mining and inference software are other offerings, and it also provides online data management services. "Whether you want to increase production, develop new products, reduce costs or simply do more with less, we can help," Solenis says. "With our innovative technologies, passionate people and unrivaled experience, Solenis is ready to deliver the solutions you need."
Solenis is constantly developing new products and pushing for advancements in the specialty chemical market. In June, Solenis launched a family of antibiotic-free fermentation aids to help ethanol fuel producers improve efficiency and meet government standards. The production of ethanol generates grains, which are then often used in animal feed and enter the food chain. Antibiotics used to control undesirable microorganisms during ethanol fermentation may remain in the grains after they have been separated.
As consumers and governments demand increased food regulations, Solenis believes those antibiotics could be subject to stricter contamination limits. The company's new fermentation aids give ethanol producers more tools to address undesirable microorganisms without needing antibiotics. "We will continue to anticipate and proactively address our customers' needs to optimize processes while staying ahead of evolving regulations," Panichella said in a statement.
Investing Globally
Catering to a worldwide customer base is about more than developing the right mix of products; it's about being near to clients. Solenis operates 30 manufacturing facilities around the globe, including research and development facilities at its headquarters in Wilmington, Del., and in Krefeld, Germany. Wilmington and Krefeld are also home to two of Solenis' many regional customer applications laboratories, which can also be found in Barendrecht, the Netherlands, Leme, Brazil, and Shanghai. The customer applications labs are home to Solenis' analytical capabilities, comprehensive paper testing and water analysis resources, the company says.
When Solenis split from Ashland Inc. and became an independent company, it needed a new central location from which to manage its global operations and 3,500 employees. The company established its headquarters at a 40,000-square-foot facility in Wilmington in spring 2015. The company already had 209 team members at its former headquarters, but the new facility will allow Solenis to add another 122 full-time positions in the IT, legal, sales and financial fields, according to the state of Delaware. Those job additions earned Solenis a $1,084,200 strategic fund performance grant and a capital expenditure grant worth up to $16,197.
"Solenis is proud to continue the rich heritage of specialty chemical companies headquartered in the state of Delaware," Panichella said in a statement announcing the new jobs. "The strategic fund grant will help us grow our business and expand employment opportunities offered by Solenis in Delaware."
The company continues to look for new ways to grow and continues to capitalize on acquisition opportunities. On April 1, Solenis made a key investment when it purchased all the assets of the Connell Bros. Co., an international marketing company and distributor of specialty industrial chemicals to Pacific Rim clients.
Connell Bros. previously acted as one of Solenis' partners in the region, but the buyout will allow Solenis to offer total solutions to customers in the region. "India is now the fastest-growing pulp and papermaking country in the world with 10.5 million tons of paper and board production, and represents a significant growth opportunity for Solenis," Panichella said in a statement.
Solenis has also made other acquisition moves to shore up its business since becoming independent. In February 2015, Solenis acquired Clearwater Specialties LLC, a Washington-based specialty chemical company in the tissue and towel market. At the time of the acquisition, Solenis' plan was to leverage its large channel to market and service-focused business model to offer Clearwater technologies to its global customer base, according to the company.
Environmental Stewards
Solenis takes pride in being a company that takes its commitment to environmental health seriously by supporting the principles of Responsible Care, an initiative to advance the safe management of chemical products. As part of that commitment, Solenis is supporting REACH, a set of regulations adopted by the European Union to protect humans and the environment from the potential harmful effects of chemicals, while still promoting the competitiveness of the EU chemical industry.
Under REACH rules, companies are responsible for collecting information on the properties and uses of substances that they manufacture or import above one metric ton annually. Companies must make an assessment of the hazards and potential risks of the substance and report those results to the EU, according to the European Chemicals Agency. Solenis supports REACH by coordinating the exchange of information across the supply chain from supplier to manufacturer and end-user. "As a major supplier, manufacturer, importer and purchaser of chemical substances in the European Union, our first priority is to comply with the REACH regulations as well as to ensure the supply of goods to us and to our customers is not disrupted," Solenis says.
Moving forward, Solenis says it plans to continue investing in its people and to leverage its consultants and products to provide comprehensive solutions for its customers. "We are definitely proud of our reputation and the strong heritage that supports it," Panichella said at the time of the spin off. "But we're also committed to looking ahead, using the experience we bring to the industry to anticipate and solve the process and water challenges of the future."