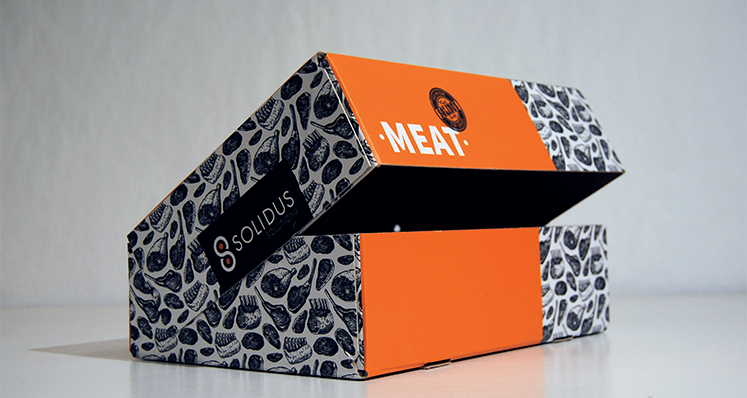 Leading the way
SOLIDUS' sustainable commitment remains strong in spite of inflationary headwinds
The SOLIDUS Solutions brand (SOLIDUS) was created in 2015 but the company has been in operation for over 150 years. Since the brand was founded, much has changed in the world of fibre-based packaging. Most recently, when faced with external business pressures, the entire packaging industry has been forced to adapt.
Solid or core board packaging solutions are chosen by businesses of varying sizes from small local producers to large scale market leaders, for applications including food, beverage, consumer goods and industrial. SOLIDUS provides these solid board products and services to any corner of the globe.
Customers value the unique properties of solid board packaging, including moisture resistance, strength, high quality printability and, of course, recyclability, creating many functional benefits in storing, transporting and protecting products across a range of consumer and industrial packaging applications.
The Covid-19 pandemic has also affected the packaging industry. At first, closures of restaurants, caterers and severely restricted travelling, caused significant decline in volumes produced. Then, as the recovery slowly gained momentum, the world experienced rampant inflation due to constrained supply chains and unprecedented energy cost increases. In the face of all these challenges the packaging industry had to adapt to continue to supply and serve its customers. At the same time the industry recognises the need and the opportunity to bring forward more innovation to support the transition to a more sustainable future – this, perhaps, is the silver lining from the Covid-19 crisis, and will lead to long term benefits for all stakeholders.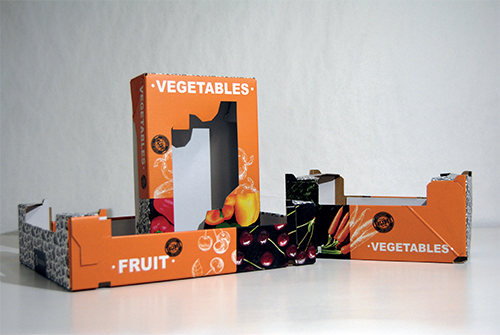 Continued investments
Dieter Bergner, CEO of SOLIDUS said: "Volume decline was followed by unprecedented input cost inflation. This inflation started with the cost of our base material, recycled paper, but soon impacted all other costs. At the end of 2021, this development intensified as energy prices reached record highs. Despite some stabilization, energy price levels remained five to six times as high, compared to early 2021.
"As energy is a vital part of all our externally sourced input materials, costs continued to increase. Growing demand for fibre-based packaging worldwide caused supply shortages and further cost pressures. More recently, the additional uncertainty due to escalating political developments in Europe has also contributed to the challenging situation.
"SOLIDUS is currently back at operating at high capacity in all business units after the Covid-19 pandemic, so we had to ensure that we are able to finance the continued provision of high-quality products and services to our customers. Significant price increases needed to be implemented and commercial commitments changed. From long-term price agreements based on stable fibre costs to a more flexible pricing model including regular price negotiations overseeing fibre, energy, transport, labour and related environmental costs.
"In January 2022, SOLIDUS was forced for the first time to pass on temporary energy surcharges to its customers due to the high volatility of the European energy markets. As inflation is expected to stay high and remain volatile, these price adaptations must happen, not only between SOLIDUS and its customers but across the whole supply chain on a regular basis."
Despite external financial challenges posed by the widening gap between rising input costs and long-term price determinations, SOLIDUS has continued its investments to help prepare for a future for its product and service offering, customers and the planet, including spending 45 million euros to develop its operations during 2020 and 2021.
A growing part of this future-focused work is developing its fibre-based packaging solution into a truly sustainable offering. Bergner continues: "Each year we use about 500,000 tonnes of recycled paper to create sustainable and circular packaging solutions. This involves investing to improve the sustainable recycling of existing packaging as well as the development of new fibre-based products, to ensure we get the most out of the recovered fibres. We're already seeing amazing results from this work as accounting for the fibre deterioration during the papermaking process, more than 85 percent of our products become valuable, functional packaging and industrial products again, after being collected as wastepaper. This percentage is much higher than comparable packaging solutions."
Circular approach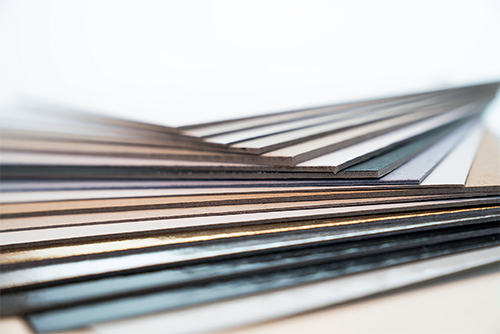 A recent OECD (Organisation for Economic Co-operation and Development) report indicated that the world is producing twice as much plastic waste as two decades ago, with the majority ending up in landfill, incinerated or leaking into the environment. As its products and services offer an alternative to plastic, SOLIDUS is also working to support a reduction in the use of materials that are more difficult to collect, separate and reuse.
In order to further reduce its external demand for energy, SOLIDUS has accelerated important initiatives, including the installation of Photovoltaic (PV) technology and commissioning an Econvert anaerobic wastewater treatment plant in the SOLIDUS manufacturing plants. The anaerobic technology provides a very effective way of removing biodegradable organic compounds (COD/BOD) and to recover energy from the waste stream. SOLIDUS is also working with FSC® certified raw materials so that its input materials are sustainably sourced.
In conclusion, Bergner comments: "During the last 18 months it was inevitable to increase prices and make business changes to manage the volatility of input costs. By becoming less reliant on external energy sources, we work to maintain our competitive product pricing and reduce our impact on the planet. These are important steps to making the SOLIDUS offering truly circular and to provide a cost-effective and environmentally-friendly alternative to other packaging systems, which have an impact on the natural world. Whilst we understand our customers' concerns about the cost implications of price increases, we're hopeful that as they continue with us on this journey, they'll see the benefits both to their business and their customers."
SOLIDUS Solutions
www.solidus-solutions.com
Products: Sustainable fibre-based packaging provider